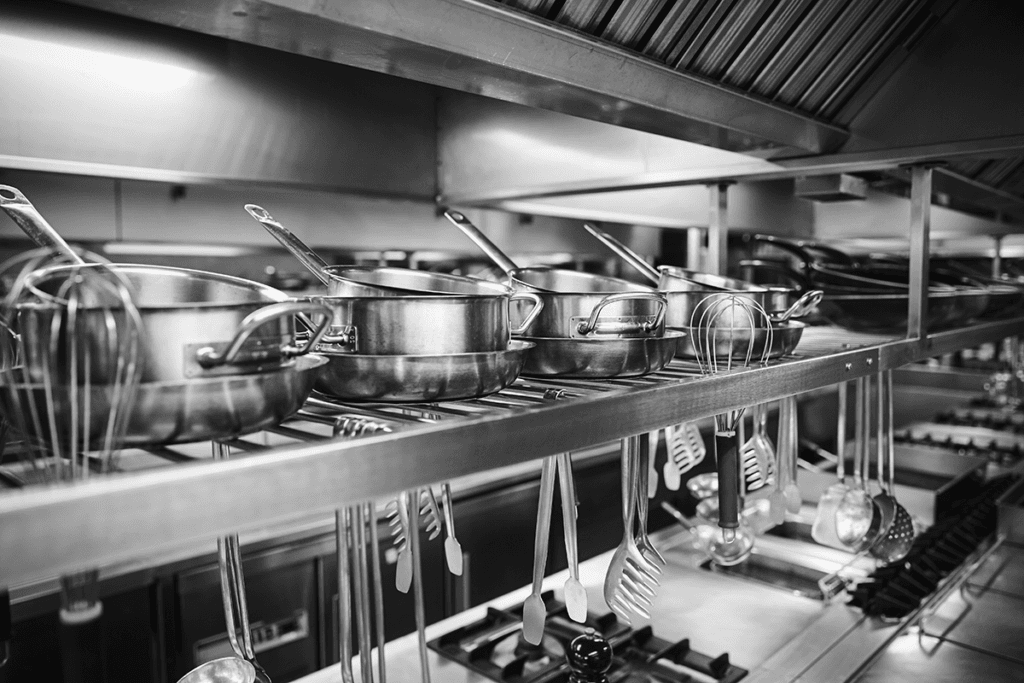 The junction of mass restaurant closings with mass supply chain disruptions created the perfect foundation upon which the used equipment market could show its worth. For operators struggling to find cost-savings opportunities in this unpredictable economy, used equipment could be just the answer they need – especially when they often sell at discounts of 40-80% below the new item price. 

Take Hopdoddy Burger Bar, for example. According to its CEO Jeff Chandler, the Texas-based company has faced months of delays in receiving equipment due to issues in the equipment-manufacturer supply chain. As a result, Hopdoddy started seeking out second-generation equipment such as fryers and refrigeration components – and found that they were readily available in the second-hand market. Seeing an opportunity, Hopdoddy began selling their equipment after they decided to permanently close some locations early on in the pandemic. They worked closely with TAGeX Brands, which specializes in repurposing restaurant equipment. 

Now, Hopdoddy has begun purchasing equipment through TAGeX Brands because it provided cost savings as it began fitting out newly acquired locations. According to Chandler, "we know that used equipment is pennies on the dollar, so it saves us considerably. Plus, we have developed a level of trust so that we know the equipment is going to be in good working order, and not a piece of junk." More recently, the company began buying equipment directly from landlords of spaces that had been vacated by a previous operator; Chandler explains that "walk-in refrigeration units and range hoods, for example, are often part of the shell that is left in place and sometimes these can be retained." 

According to TAGeX Brands founder and president, Neal Sherman, business has ramped up significantly during the pandemic. Sherman attributes this to "people being much more judicious with their budgets/cap-ex dollars, and the supply chain was and is still challenged." He adds that "although restaurant chains tend to adhere to strict equipment specifications overall, the pressures of the pandemic may be forcing many to become a little less rigid." As a result, he has found that many operators are beginning to ensure that they have backup equipment on hand whenever the need arises. In addition to the demand, Sherman has also seen a massive volume of previously-owned equipment coming onto the market directly due to operators closing locations or relocating their operations. 

Another attractive facet of this new market, according to Sherman, is that it is environmentally friendly. He states that "there is an opportunity for more operators to promote their use of repurposed equipment as part of their communications strategy around sustainability, right alongside their claims about biodegradable utensils, paper straws, and compostable packaging… simply by saving pieces from potentially ending up in landfills." 

As can be seen, the selling and buying of second-hand equipment can serve many positive purposes for operators, especially at this point in time.

Founded by attorneys Andreas Koutsoudakis and Michael Iakovou, KI Legal focuses on guiding companies and businesses throughout the entire legal spectrum as it relates to their business including day-to-day operations and compliance, litigation and transactional matters.

Connect with Andreas Koutsoudakis on LinkedIn.

Connect with Michael Iakovou on LinkedIn.

This information is the most up to date news available as of the date posted. Please be advised that any information posted on the KI Legal Blog or Social Channels is being supplied for informational purposes only and is subject to change at any time. For more information, and clarity surrounding your individual organization or current situation, contact a member of the KI Legal team, or fill out a new client intake form.

The post Used Equipment Market Sees Boom Due to Pandemic-Related Closings appeared first on KI Legal.