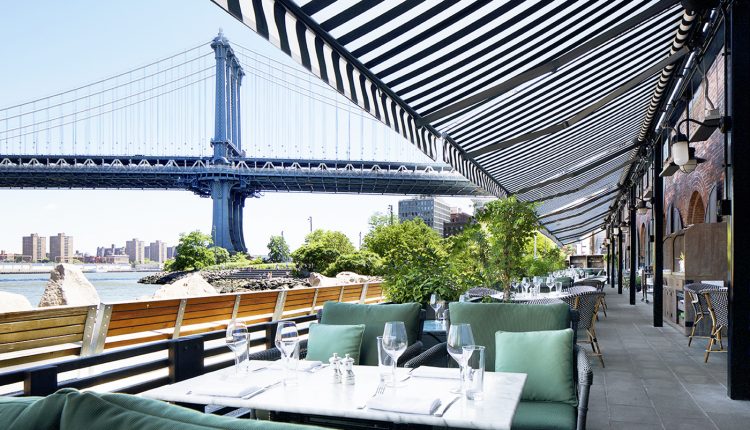 The restaurant industry in the U.S. has long been known for its low, unequal, and/or volatile wages. As has been widely publicized throughout the pandemic, restaurant workers finally spoke up about the intolerability of working in the industry. Compounded by shutdowns, mask and social distancing mandates, lack of childcare, health risks, meager (if any) benefits – the list goes on – hoards of restaurant workers quit their jobs, and many quit the industry as a whole. 

According to the most recent data released by the Department of Labor, hiring in the hospitality industry stagnated in August after half a year of sustained increases. By late July, restaurants were 8% below pre-pandemic levels – equivalent to about 1 million jobs – according to the National Restaurant Association; in addition, the Association recorded that 75% of restaurants operators cited recruiting and retaining employees as their top challenge, which is the highest percentage recorded in the last 2 decades. 

Naturally, the pandemic has pushed operators to raise wages, given this is one of the most effective strategies to both recruit and retain workers. Average hourly pay for workers in the industry jumped 13% to an average of $16.60 in August, up from last year's $14.72. According to survey results released by One Fair Wage at the start of this week, over 1,600 restaurants are paying an average wage of $13.50 plus tips in 41 states – which represents a massive jump from the tipped minimum wage of $5 or less that was still in place at the start of the year. 

Now, however, operators and employees alike are finding that raising wages simply isn't enough; neither is simply offering bonuses. What needs to be done now, given the industry is at such a consequential crossroads, is to address and repair the root causes of inequality. Some have moved away from the tipped minimum wage altogether, because it places employees at the mercy of customers who have increasingly tipped less and harassed more. Others have focused on rebalancing workers' time commitment, which has historically involved late-night-closings and 80-hour-workweeks that are celebrated as a sign of success. Some have begun experimenting with service charges, attributing their existence to Covid-19 or to honor workers' efforts; while this has been successful in certain cases, it often is not a customer favorite, and makes it harder to be profitable. As such, others have created all-service-included menus, such as in Europe, where menu prices reflect everything included; similar to service charges, however, a service-inclusive system is difficult to profit off of. Lastly, and perhaps most importantly, many have addressed the need for a wide range of added benefits that were either never available in the industry or were insufficient in their previous form. 

Although making such fundamental changes to operations will always be costly in terms of time, money, and effort – these costs are nothing compared to those, both directly and indirectly, associated with losing workers.

Founded by attorneys Andreas Koutsoudakis and Michael Iakovou, KI Legal focuses on guiding companies and businesses throughout the entire legal spectrum as it relates to their business including day-to-day operations and compliance, litigation and transactional matters.

Connect with Andreas Koutsoudakis on LinkedIn.

Connect with Michael Iakovou on LinkedIn.

This information is the most up to date news available as of the date posted. Please be advised that any information posted on the KI Legal Blog or Social Channels is being supplied for informational purposes only and is subject to change at any time. For more information, and clarity surrounding your individual organization or current situation, contact a member of the KI Legal team, or fill out a new client intake form.

The post Increasing Wages is Only a Good First Step appeared first on KI Legal.