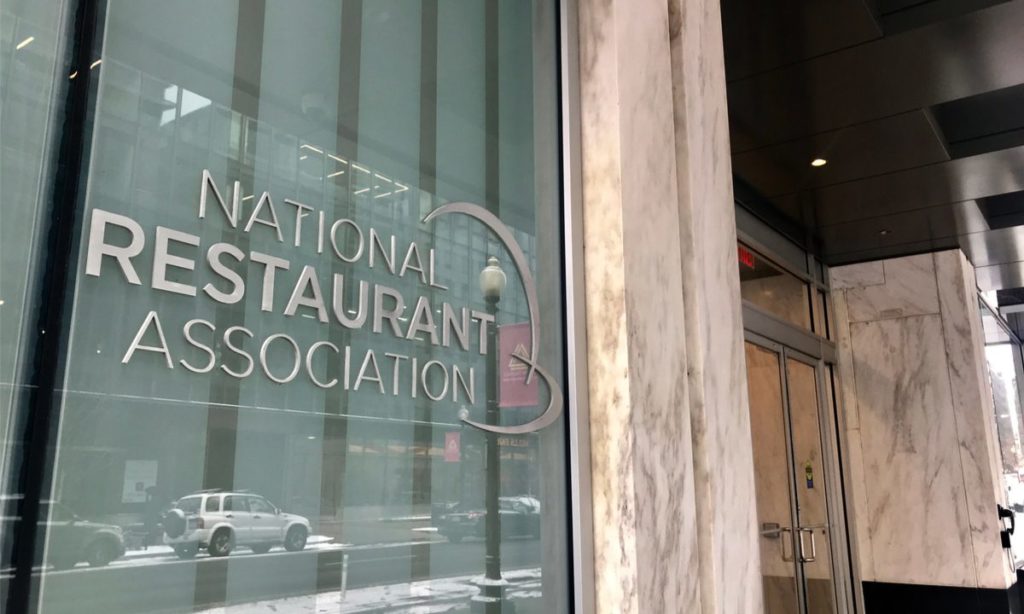 Photo courtesy of PYMNTS

The National Restaurant Association has released a mid-year state of the restaurant industry report today; this report has calculated all changes and improvements made by the industry from January to June of this year. 

The report found that, amongst other trends, the 2 biggest challenges that the industry faces on its journey to recovery is increased customer hesitancy, as a direct result of the Delta variant's spread, and the continued labor shortage. 

Below are the key takeaways:

1. Sales have skyrocketed compared to last year

Food and beverage sales have steadily continued on an upward trend, even in the face of the Delta variant and vaccination instability. Sales are currently projected to reach $789 billion this year, which marks a 20% rise from 2020. The report attributes this increase to 3 changing tides: augmented consumer confidence, pent-up desire, and the return back to work. 

2. The Delta variant remains a massive obstacle

The report found that 6 in 10 adults have changed their restaurant habits entirely because of the Delta variant's spread. More specifically: 19% of adults have completely stopped eating out and 37% have switched to takeout. Interestingly, about 30% said that they would be less likely to eat out if they were required to wear a mask or show proof of vaccination. 

3. The labor shortage continues to exacerbate the situation 

About 1 million employees are needed to fill essential jobs in the industry, whose employment levels still remain around 8% below 2019 levels; the full-service industry is currently 11% below. According to the National Restaurant Association, 3/4 of restaurant operators cite recruitment as their biggest challenge. This being said, technically the industry is seeing continued hiring growth – July was the 7th straight month of job gains. 

4. Menu prices continue to rise 

Less labor and more expensive food costs has left operators with no option but to raise menu prices. In the period studied for the Association's report, menu prices rose 4% – which is reportedly the strongest annual increase since the 2008 recession. 

5. Consumers are interested in more technology

The industry has certainly incorporated more technology into its operations, whether it be in the FOH or BOH, but consumers want more. The survey found that over 50% of adults want technology to improve the ordering experience and customer service in particular. Nevertheless, less than 50% of respondents have placed an order for takeout or delivery this year, and only 18% use mobile pay at restaurants. 

6. Off-premises operations remain on top 

60% of adults, up from 58% at the start of the pandemic, are choosing to do off-premises dining experiences now. On-premises dining experiences continue to see a downward trend across all meal occasions.

Founded by attorneys Andreas Koutsoudakis and Michael Iakovou, KI Legal focuses on guiding companies and businesses throughout the entire legal spectrum as it relates to their business including day-to-day operations and compliance, litigation and transactional matters.

Connect with Andreas Koutsoudakis on LinkedIn.

Connect with Michael Iakovou on LinkedIn.

This information is the most up to date news available as of the date posted. Please be advised that any information posted on the KI Legal Blog or Social Channels is being supplied for informational purposes only and is subject to change at any time. For more information, and clarity surrounding your individual organization or current situation, contact a member of the KI Legal team, or fill out a new client intake form.

The post National Restaurant Association Releases State of the Restaurant Industry appeared first on KI Legal.