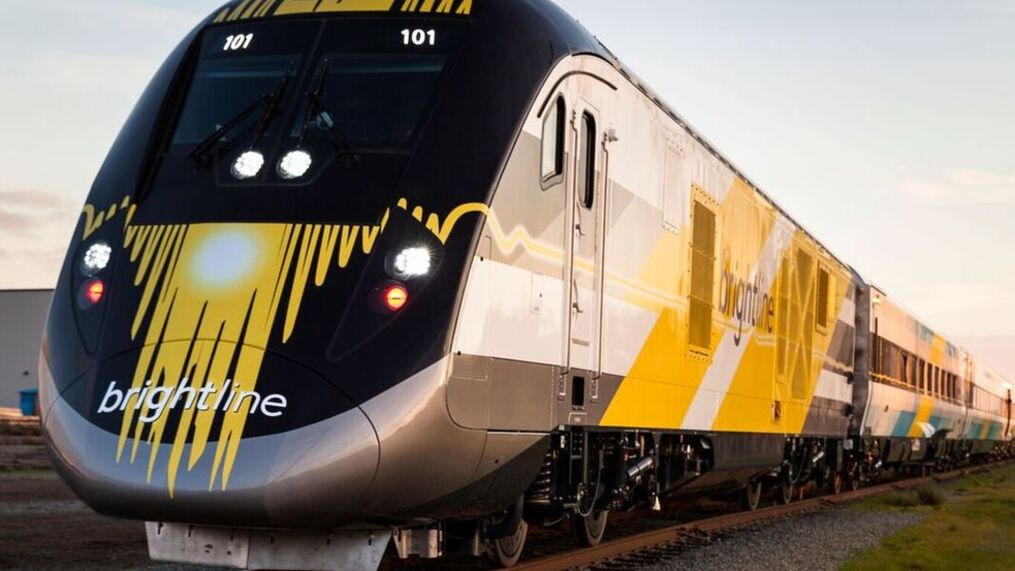 Photo courtesy of WPEC

C3, the global food and beverage platform offering an array of limited-service culinary brands, is partnering with Brightline Trains, the only eco-friendly speed rail in Miami, to reopen the Central Fare food hall. The 26,00 square foot, 16-station food hall is scheduled to reopen in November under the new name: Citizens MiamiCentral. 

Brightline Trains' speedrail travels to and from Miami, Fort Lauderdale, West Palm Beach, and Orlando. Its hundreds of thousands of projected riders, as well as any non-riders that find themselves in the area, will be able to enjoy a number of C3 and Miami's most popular brands including Umami Burger, Krispy Rice, Sam's Crispy Chicken, Cicci di Carne, Sa'Moto by Chef Morimoto, EllaMia, and Cindy Lou's Cookies. Additionally, several restaurants that operated in the original hall will remain in its new iteration; these restaurants include La Estacion, Rosetta Bakery, Patagonia, CAO, Art de Vivre and 800o Woodfired Kitchen. 

C3 has established itself as a leader in the high volume, high density culinary center world. What differentiates it from other companies is its expertise in tech-backed delivery systems and ghost kitchens. Citizens MiamiCentral will promote all of these staple features as well. C3's ghost kitchen model will be part of the hall's operating system, in an effort to maximize culinary offerings, and will give customers the opportunity to use contactless ordering and pick-up through the proprietary Go by Citizens app. The groundbreaking app will act as a marketplace that allows users to purchase items from multiple brands in only 1 order. Pick-up and delivery operations for all brands will also be offered to the surrounding Greater Downtown Miami market. 

Both C3 and Brightline have issued statements regarding their partnership. President of Brightline Trains, Patrick Goddard, stated that "Brightline and C3 are both visionaries in our respective fields and, since we share a similar forward-thinking philosophy, we found them to be the ideal partner to oversee this new modern, diverse offering of culinary experiences. Moreover, Sam Nazarian and his team are very familiar with the Miami market, having built some of the most iconic hotels and restaurants in the city, through sbe. We're excited about this opportunity to partner with them as we reinvent travel in Florida." Sam Nazarian, the founder and CEO of C3, issued his own response stating "we're excited to start our relationship by working with Brightline to transform the culinary experience at MiamiCentral, a development that has changed the landscape of Downtown Miami as a hub for all things transportation, leisure, business, lifestyle and entertainment." 

MiamiCentral certainly boasts a wide range of attractions. Its 6-block radius is home to 816 luxury rental residences, 130,000 square feet of retail and entertainment space (of which the Citizens MiamiCentral hall is a part), and Brightline's flagship station in South Florida. Brightline aside, MiamiCentral is also a destination for the Metrorail, Metromover, and Tri-Rail. 

Brightline will be reopening in the first half of November for service between Miami, Fort Lauderdale and West Palm Beach. 

Founded by attorneys Andreas Koutsoudakis and Michael Iakovou, KI Legal focuses on guiding companies and businesses throughout the entire legal spectrum as it relates to their business including day-to-day operations and compliance, litigation and transactional matters.

Connect with Andreas Koutsoudakis on LinkedIn.

Connect with Michael Iakovou on LinkedIn.

This information is the most up to date news available as of the date posted. Please be advised that any information posted on the KI Legal Blog or Social Channels is being supplied for informational purposes only and is subject to change at any time. For more information, and clarity surrounding your individual organization or current situation, contact a member of the KI Legal team, or fill out a new client intake form.

The post Brightline and C3 Partner to Relaunch New Citizens MiamiCentral Culinary Center appeared first on KI Legal.