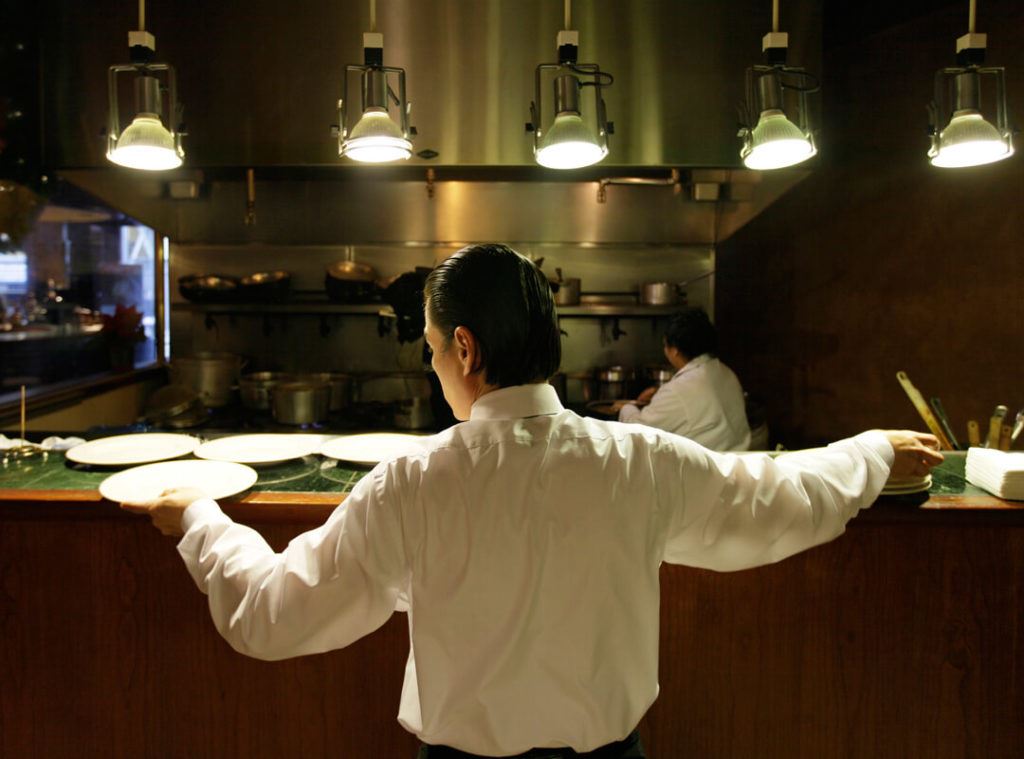 When restaurants were forced to close dine-in operations, whether due to a mandatory lockdown or due to the labor shortage, operators took advantage of the situation to turn their establishments into quasi-markets. 

While some focused just on packaging their food, such as creating meal kits or frozen versions of their most popular dishes, others turned towards selling products they perhaps had never focused on before, such as alcohol and spirits, virtual cooking classes, and subscriptions for their offerings. Some converted the majority of their physical establishment into veritable grocery stores; these allowed them to showcase local purveyors while convincing customers to spend at their business instead of name-brand grocery stores. 

Many restaurateurs have voiced their displeasure with having to develop and manage take-out operations, but these market operations appeared to be accepted with open arms. This being said, will they outlast the pandemic?

For one, and not to be forgotten, are the added costs of developing quasi-market operations. Consider making popular dishes available to the public. This scaling up of production inevitably requires outsourcing. So, for an operator who is keen on growing their retail revenue stream past a niche distribution to a more large-scale format – ie supermarkets – this would require a third-party. This third-party would be tasked with the mass production of a customized version of your dish, adorned with your business label – co-packing. This side of the business is, as can be imagined, lucrative. Restaurants face a multitude of challenges, whether it is over testing recipes or over the source of the ingredients themselves, while trying to maintain the original quality of the dish. 

According to University of Guelph hospitality professor, Bruce McAdams, "restaurants are small businesses. Inherently, they're not very strategic. I think most [of them] are going to drift back to their core business." This being said, McAdams does report that a shift has been taking place – and these quasi-markets are a great first indicator. 

Perhaps what makes these restaurant-turned-general stores so attractive is their ability to forge deeper connections with the surrounding community. As stated prior, the pandemic has highlighted how important it is to support small businesses. Instead of bracing the long lines, and risking the crowded insides, of name-brand supermarkets, customers found that shopping in their neighborhood restaurants was a much more wholesome experience; not to mention how the food offerings can be higher quality, the service more personal, the location closer, and so on.

Founded by attorneys Andreas Koutsoudakis and Michael Iakovou, KI Legal focuses on guiding companies and businesses throughout the entire legal spectrum as it relates to their business including day-to-day operations and compliance, litigation and transactional matters.

Connect with Andreas Koutsoudakis on LinkedIn.

Connect with Michael Iakovou on LinkedIn.

This information is the most up to date news available as of the date posted. Please be advised that any information posted on the KI Legal Blog or Social Channels is being supplied for informational purposes only and is subject to change at any time. For more information, and clarity surrounding your individual organization or current situation, contact a member of the KI Legal team, or fill out a new client intake form.

The post Covid-19 Forced Restaurants to Turn Into Quasi-Markets – Will This Trend Persist? appeared first on KI Legal.