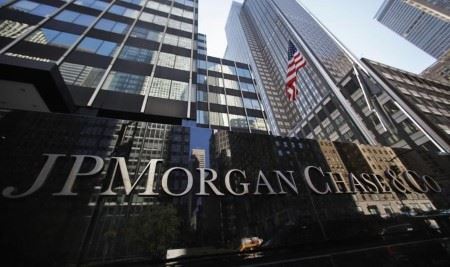 Photo courtesy of NASDAQ

JPMorgan Chase & Co. announced today that it has reached a deal to acquire the Infatuation. 

The Infatuation owns several websites and apps that mainly offer restaurant recommendations, guides, and messaging services in order for users to "eat like locals in cities all over the world." The company has evolved to also host a biannual food festival – Eeeeeatscon – that features food and beverage offerings in the presence of musicians and speakers. The Infatuation also purchased Zagat, which collects and correlates diners' restaurant ratings, in 2018; the company bought Zagat from Alphabet Inc.'s GOOG 0.24% Google for an undisclosed amount. The same year, the Infatuation also raised $30 million from technology and media firm WndrCo. 

While banks don't typically buy media companies, JPMorgan has embarked on a campaign to attract, and appeal to, well-to-do clients who enjoy traveling and dining out; their efforts have been focused on those clients who engage in these activities through credit-card rewards. Last year, for example, JPMorgan unveiled Chase Dining in its Ultimate Rewards portal. This program allows certain cardholders to access the most sought-after reservations, amongst other perks. For Sapphire Reserve and Preferred cardholders, for example, individuals can gain access to a host of virtual events with chefs, mixologists, and restaurateurs. 

As such, JPMorgan plans to offer customers, including the aforementioned cardholders, special access to the Infatuation's offerings; these will include curated experiences like Eeeeeatscon and limited content on its website. Meanwhile, the Infatuation's co-founder and CEO, Chris Stang, will continue to run the company as a separate brand within the bank. 

Although the Infatuation does not publicly disclose its finances, especially its profitability, the company had been looking at raising funds in recent months but ultimately decided on an outright sale of the business resulting in this acquisition. 

Founded by attorneys Andreas Koutsoudakis and Michael Iakovou, KI Legal focuses on guiding companies and businesses throughout the entire legal spectrum as it relates to their business including day-to-day operations and compliance, litigation and transactional matters.

Connect with Andreas Koutsoudakis on LinkedIn.

Connect with Michael Iakovou on LinkedIn.


This information is the most up to date news available as of the date posted. Please be advised that any information posted on the KI Legal Blog or Social Channels is being supplied for informational purposes only and is subject to change at any time. For more information, and clarity surrounding your individual organization or current situation, contact a member of the KI Legal team, or fill out a new client intake form.

The post JPMorgan Reaches Deal to Acquire the Infatuation appeared first on KI Legal.