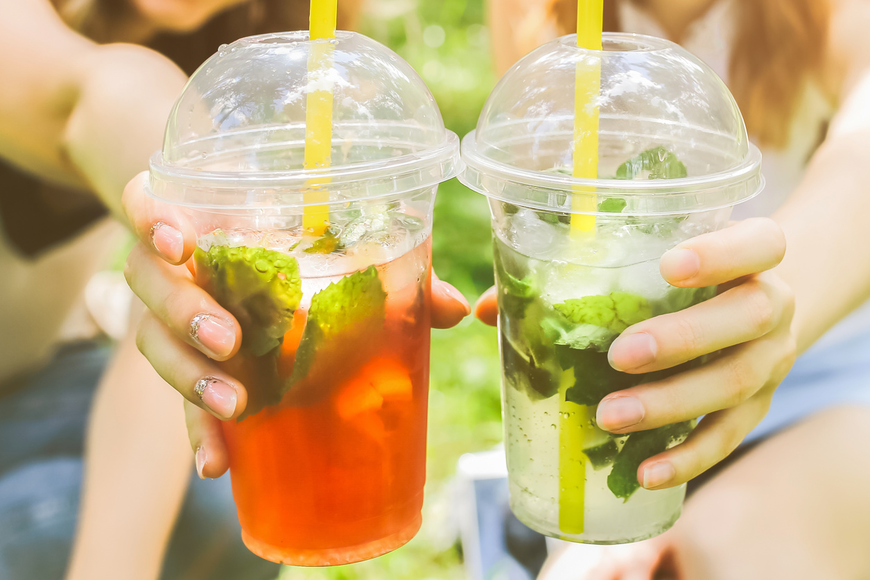 Photo courtesy of Palm Coast Observer
California's Legislature has passed Senate Bill 389 extending the state's alcohol-to-go approval until December 31st, 2026. 
The bill's details:
The restaurant, bar, or distillery must also sell food on-premises if it wants to sell alcohol-to-go
The alcohol is limited to 4.5oz of distilled spirits per serving, with a limit of 2 cocktails per meal
The alcohol must be sold in a container with a sealable lid or cap
The alcohol must be picked up directly by the consumer, no delivery of alcoholic drinks is allowed
The alcohol must be transported in a trunk, or an area of the vehicle not occupied by the driver or passengers
The restaurant, bar, or distillery must post the aforementioned transport limits in a visible location within the establishment 
According to the Vice President of State and Government Relations for the Distilled Spirits Council of the United States, Adam Smith, "The COVID-19 pandemic continues to devastate California's hospitality businesses, and it will be years before they fully recover. Extending cocktails to-go for five years will provide a critical lifeline for California's bars, restaurants, and distilleries." 
According to data tracked by the Distilled Spirits Council of the United States, over 35 states began allowing for alcohol-to-go as an economic relief measure since the pandemic was declared in March of last year. This being said, many states did so under a governor's executive order or other temporary measures; as such, 14 states have passed legislation to allow alcohol-to-go on a temporary basis, while 16 others, as well as the District of Columbia, have passed permanent legislation. 
Permanent: 
Arizona, Arkansas, Iowa, Florida, Georgia, Kansas, Kentucky, Montana, Missouri, Nebraska, Ohio, Oregon, Texas, West Virginia and Wisconsin as well as the District of Columbia.
Temporary: 
New Jersey (expires January 1, 2022) 
Colorado (expires July 1, 2025)
Connecticut (expires June 4, 2024)
Delaware (expires March 31, 2022)
Illinois (expires Jan. 3, 2024)
Maine (expires Sept. 10, 2022)
Maryland (local option – expires June 30, 2023)
Massachusetts (expires May 1, 2022)
Michigan (expires Dec. 31, 2025),
Rhode Island (expires March 1, 2022)
Tennessee (expires July 1, 2023)
Vermont (expires July 1, 2023)
Virginia (expires July 1, 2022)
Washington (expires July 1, 2023)
California's Senate Bill 389 now goes to Governor Gavin Newsom for signing. 

Founded by attorneys Andreas Koutsoudakis and Michael Iakovou, KI Legal focuses on guiding companies and businesses throughout the entire legal spectrum as it relates to their business including day-to-day operations and compliance, litigation and transactional matters.

Connect with Andreas Koutsoudakis on LinkedIn.

Connect with Michael Iakovou on LinkedIn.


This information is the most up to date news available as of the date posted. Please be advised that any information posted on the KI Legal Blog or Social Channels is being supplied for informational purposes only and is subject to change at any time. For more information, and clarity surrounding your individual organization or current situation, contact a member of the KI Legal team, or fill out a new client intake form.

The post California Passes Bill to Extend Alcohol-to-go Until 2026 appeared first on KI Legal.