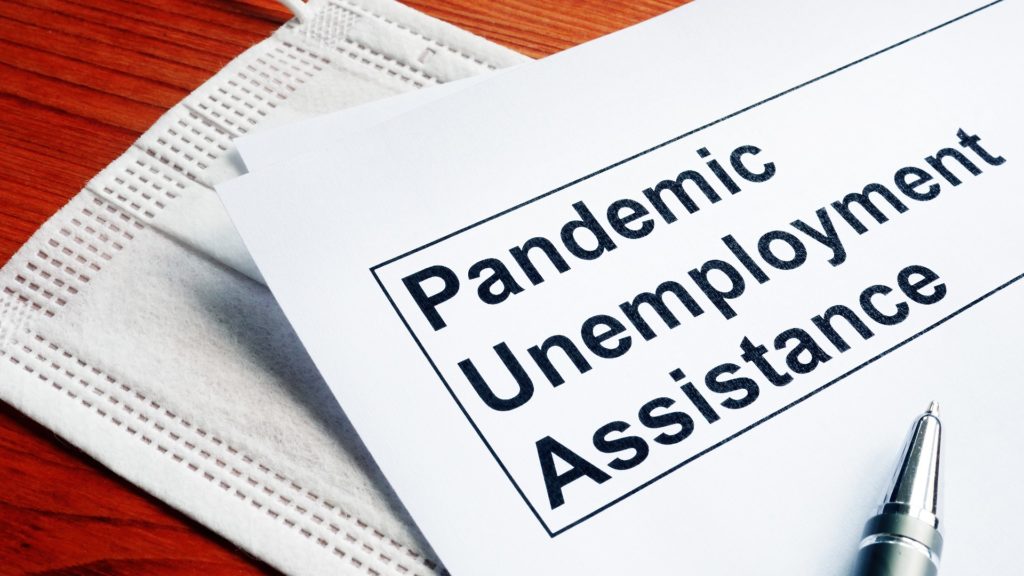 Millions of Americans will lose all pandemic unemployment benefits by September 4-6. Here are 4 trends that will continue, irrespective of the benefits' end. 

Workers of color will have disproportionately higher unemployment rates

Especially in frontline industries, workers of color were hit hard by the pandemic's labor and market crises. And this reality is sure to continue. The current unemployment rate for Black workers is 9.2%, which is twice as high as the white unemployment rate. In addition, Asian workers and Latinx workers have unemployment rates of 5.8% and 7.4% respectively. 

In a guest essay written by Dr. Bill Spriggs, which was run by the New York Times, the delay in hiring Black workers is neither related to education nor to a lack of active job searching, but rather the continued reality that Black workers are historically first fired last hired. Losing unemployment benefits will leave these workers without any access to financial assistance as they struggle to reenter the workforce; it will prove even more detrimental as they try to find jobs in accordance with their experience, and not just lower pay and benefits jobs. 

Women and caregivers will lose the little support they already had

During the pandemic, Congress specifically took action to ensure that caregivers, who lost their jobs because they had to take care of children and/or family, received federal assistance. The latest data shows that over 1.79 million women dropped out of the labor force due to this caregiver challenge.

The issue is that these women left work by choice, thereby disqualifying them from traditional state unemployment benefits. Even if they continue to search for work after September 6th, not to mention those that still are unable to do so, they will not receive benefits. As such, women and caregivers will constitute yet another underrepresented group that will be left without financial assistance. 

People still won't work 

Many data sources have confirmed that the unemployment booster isn't the primary reason why people are not working; therefore, taking it away does not mean that a tidal wave of job-hungry individuals will suddenly show up. Here are a few of such data sources. 

Yale research has found that unemployed people returned to their previous jobs at similar rates. Their research concluded that the scarcity of job opportunities, rather than labor supply, is the central factor in pandemic employment. 

The Chicago Federal Reserve has found that when individuals stop receiving unemployment benefits, they are actually less likely to continue looking for work than those still receiving. The Reserve attributes this to the fact that those currently collecting search twice as intensely as their counterparts, because they have not exhausted their benefits, and thus do not feel as discouraged. 

Lastly, former Treasury Department official Ernie Tedeschi, who is also an economist at Evercore ISI Research, has found that if the unemployment booster is not extended through the end of the year, it will cost the economy 2% in gross domestic product and 1.7 million jobs – which means the opposite of what is intended will take place. The various data collected from states who have cut off unemployment earlier than the national cut-off date support these predictions. 

The quality of the job offerings is what really matters

It is public knowledge that the majority of jobs added into the market recently have been restaurant and other service sector positions with lower wages and limited benefits. When looking at higher-waged sectors – including real estate, information, education, and arts and entertainment – data shows that these industries have more unemployed workers than job openings. 

These facts reinforce the idea that added unemployment benefits were not only supposed to help people survive through the crisis, but also give them the opportunity to search for jobs that actually put to work their education and expertise. Instead, many workers have been forced to take positions that neither utilize their skills nor provide any career paths due to the time crunch. 

So what now? 

Employers should expect, and prepare for, a number of different realities moving forward aside from the popularly cited tactics: offering higher pay, more benefits, and incentives. 

The talent pool certainly looks very different from pre-pandemic times, especially depending on the position and/or sector at hand. Employers should reevaluate the requirements for their current and potential openings to see if they can hire a technically "unqualified" employee that can be developed through training instead of looking for the "perfect fit." Given that HR managers have reported that almost 50% of incoming resumes are from candidates who do not meet skill requirements, this could help businesses get their staffing up in the short term. 

In the long term, the labor market will need to drop its preconceptions on younger workers and consider hiring them again. Younger workers have largely been disqualified from assistance which, according to the Bureau of Labor Statistics, has left the unemployment rate of teens at its lowest level since the 1950s. But this does not mean that teenagers don't want to work; nor does it mean that they cannot be trained into a position the same way an adult could.  

Lastly, employers should ensure that they are armed with the correct disposition codes and unconscious bias tools in their recruitment effort in order to ensure that candidates are "moving through the pipeline" based on proper qualifications. 

Founded by attorneys Andreas Koutsoudakis and Michael Iakovou, KI Legal focuses on guiding companies and businesses throughout the entire legal spectrum as it relates to their business including day-to-day operations and compliance, litigation and transactional matters.

Connect with Andreas Koutsoudakis on LinkedIn.

Connect with Michael Iakovou on LinkedIn.

This information is the most up to date news available as of the date posted. Please be advised that any information posted on the KI Legal Blog or Social Channels is being supplied for informational purposes only and is subject to change at any time. For more information, and clarity surrounding your individual organization or current situation, contact a member of the KI Legal team, or fill out a new client intake form.

The post Job Market and Worker Predictions in Face of Ending Unemployment Benefits appeared first on KI Legal.