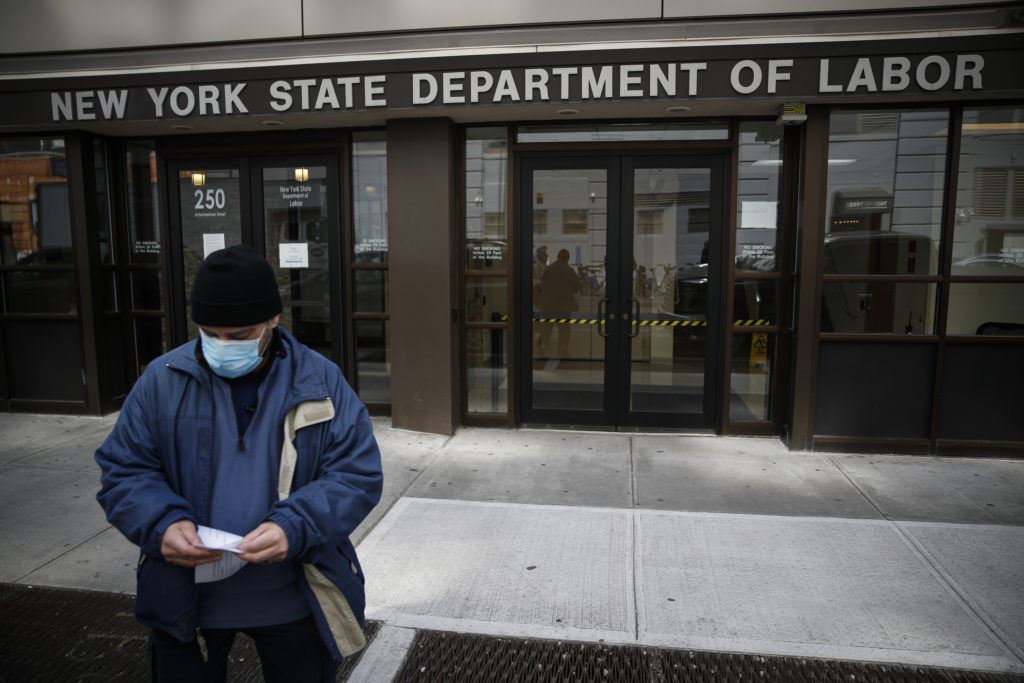 Photo courtesy of Crains New York

According to numbers reported by the Federal Reserve on Wednesday, the unemployment rate in the New York City-Newark-Jersey City metro area fell to 8% in July of this year; this marks a near 50% decrease compared to last year's numbers. At the same time in 2020, which was approximately the height of the pandemic, the unemployment rate stood at 15.4% according to the Bureau of Labor. 

Federal data also shows that, although the New York area's jobless rate is still higher than the national rate of unemployment, which is 5.7%, it remains lower than other major cities in the country. For example, Los Angeles' July unemployment rate was 9.3%. 

This being said, other big cities continue to rank higher than New York. The San Francisco area's July unemployment rate was 5.8%, and Boston area's was 5.3%. The lowest unemployment rates for metropolitan areas with over 1 million inhabitants came from Salt Lake City and Oklahoma City, which had July jobless rates of 2.8% and 2.9% respectively. 

It makes sense why New York City remains at more of a disadvantage than the aforementioned locations. The city relies on tourism and its performance industry, including Broadway and major entertainment venues, which were completely halted during the pandemic. Now, the city's business sector is seeing persistent challenges in the form of back-to-work delays and a major lack of business travel – which is further preventing labor market recovery. 

The issue isn't a lack of jobs. The New York City area added over 550,000 jobs in July compared to a year earlier, which is more than any other metro area in the U.S. According to Chief Regional Economist of the Bureau of Labor Statistics, Martin Kohli, the year-over-year job growth in the New York area came in at 6.%, beating the 5.3% nationwide figure. The majority of these jobs, about 200,000, came from the leisure and hospitality sector. Following was education and health services at 125,000 jobs, and professional and business services, with 81,000 jobs in the area. 

Although the base-level picture looks positive for New York City, its unemployment rate isn't dropping at a fast enough rate. Some predict that the end of federal unemployment assistance will change this, while others hold that the assistance has less to do with lagging labor force numbers than with major issues that the pandemic exacerbated. 

Founded by attorneys Andreas Koutsoudakis and Michael Iakovou, KI Legal focuses on guiding companies and businesses throughout the entire legal spectrum as it relates to their business including day-to-day operations and compliance, litigation and transactional matters.

Connect with Andreas Koutsoudakis on LinkedIn.

Connect with Michael Iakovou on LinkedIn.

This information is the most up to date news available as of the date posted. Please be advised that any information posted on the KI Legal Blog or Social Channels is being supplied for informational purposes only and is subject to change at any time. For more information, and clarity surrounding your individual organization or current situation, contact a member of the KI Legal team, or fill out a new client intake form.

The post A Look At Unemployment Numbers in the New York Area appeared first on KI Legal.