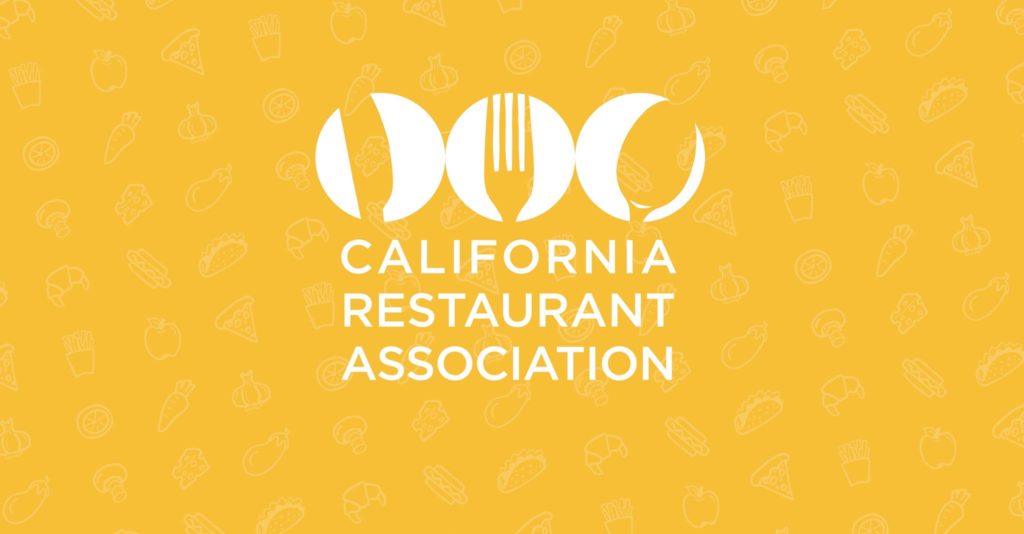 The California Restaurant Association (CRA) and DoorDash have recently announced a partnership that will prioritize supporting small businesses. 
According to DoorDash, local restaurants will have greater access to resources provided by the CRA including:
Free legal advice;
A dedicated referral helpline;
Discounts through the CRA Marketplace;
Industry newsletters;
Covid-related industry insights;
And access to an affordable and accessible delivery option through DoorDash. 
As part of the partnership, restaurants that are members of the CRA will be eligible for a biannual rebate administered by the CRA. In addition, both current and new members of the CRA will be granted access to DoorDash's updated and flexible partnership plans – which offers a commission rate as low as 15% and for delivery orders and 6% for pick-up orders; DoorDash promotes that the updated pricing model is inspired by feedback from local DoorDash restaurant partners, and will give restaurants more choices so they can choose the right plan for their operations. 

According to the President and CEO of the CRA Jot Condie, "We are excited to partner with DoorDash to give local restaurants some additional support as they continue to navigate the trials of running a small business during a pandemic." In response, the DoorDash Head of Strategic Partnerships and Innovation Policy Mariah Ray stated "DoorDash has always been committed to supporting merchants, and our partnership with the California Restaurant Association allows us to extend our merchant-focused initiatives and programming to local restaurants at a time when they need it most. We're proud to partner with the CRA as we find new, meaningful ways to support restaurants of every size across the Golden State. From grant opportunities to expanding our pricing plans to match the needs of every business, we hope this initiative will set up merchants for success." 

Aside from the partnership with the CRA, DoorDash has recently unveiled several other programs that will help small businesses both in California but also on a broader scope. 

On the big picture level, the food delivery service had previously announced its Main Street Strong Pledge – a commitment to spend $200 million over 5 years to grow and empower local economies. In the U.S. and Canada, DoorDash supported local restaurants by running a $10 million grant program, which supported nearly 2,000 restaurants in 23 cities and 7 states. On the local level, the grant program awarded $845,000 to restaurants in California's 4 major cities: San Francisco, San Diego, Sacramento, and San Jose; these cities were acutely hit by the wave of indoor dining restrictions during the pandemic. 

On a state scale, DoorDash partnered with RE:Her, a non-profit devoted to the advancement and empowerment of women restaurateurs, to provide 15 installments of $10,000 cash grants to female-identifying food and beverage entrepreneurs and small business owners; these recipients were located across Los Angeles County and constituted a number of different backgrounds, ages, and business types. Recipients were also granted the ability to use funds at their own discretion, putting the money wherever they deemed needed the most support. 

DoorDash will also be sponsoring the Latino Restaurant Association's Dine Latino Restaurant Week, which will be held from September 28th to October 3rd. During this event, over 80 Latino restaurants from throughout Southern California will offer special fixed menus for lunch and dinner services. Latino-owned businesses were disproportionately affected by the pandemic's numerous repercussions, which is why this program aims to provide "relief, recovery, and visibility to those restaurants participating in Southern California." 

Perhaps this sort of partnership can be replicated in the New York area – as the restaurant industry, local and state governments, and third-party food delivery services attempt to alter their troubled relationship in the future. For now, however, the situation between these entities remains tense to say the least. 

Founded by attorneys Andreas Koutsoudakis and Michael Iakovou, KI Legal focuses on guiding companies and businesses throughout the entire legal spectrum as it relates to their business including day-to-day operations and compliance, litigation and transactional matters.

Connect with Andreas Koutsoudakis on LinkedIn.

Connect with Michael Iakovou on LinkedIn.

This information is the most up to date news available as of the date posted. Please be advised that any information posted on the KI Legal Blog or Social Channels is being supplied for informational purposes only and is subject to change at any time. For more information, and clarity surrounding your individual organization or current situation, contact a member of the KI Legal team, or fill out a new client intake form.

The post California Restaurant Association and DoorDash Partner to Support Small Businesses appeared first on KI Legal.