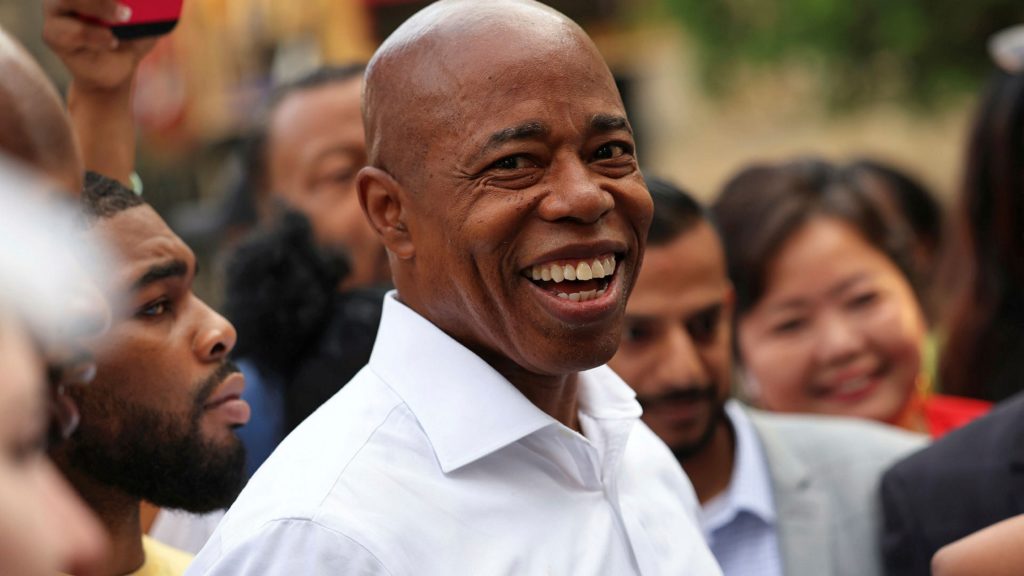 Recently, Eric Adams proposed a plan to convert hotels, that have been vacant due to pandemic-related closings and effects, into what he dubbed "supportive housing," which would provide assistance to individuals suffering from addiction and mental illness as well as individuals who have recently exited the prison system.

According to recent data, over 20% of New York City's hotels are now closed. Concurrently, the city is facing a growing homelessness crisis. This crisis has led to numerous debates over whether it is ethical to house homeless individuals in barracks-like shelters, and has highlighted the sheer number of severely mentally ill individuals living on the street. The plan: according to Adams, "the combination of Covid-19, the economic downturn and the problems we're having with housing is presenting us with a once-in-a-lifetime opportunity. Use these hotels not to be an eyesore, but a place where people can lay their eyes on good, affordable, quality housing." 

While he publicly announced his plan at a recent news conference, Adams left the details scarce. He mentioned the possibility of converting somewhere around 25,000 hotel rooms and focusing on boroughs other than Manhattan because the number of rooms in closed hotels are much smaller. He remained unclear about whether or not his plan overlaps with that of Mayor Bill de Blasio's and former Governor Andrew Cuomo's, which aims to build 25,000 supportive housing units in New York City by 2030; this plan has already been put into action. According to Adams, building studio apartments in these existing hotels would not only be cheaper but also faster than building affordable housing from scratch. In addition to this plan, an Adams campaign spokesman has shared that Adams is also considering making the rooms that have already been turned into homeless shelters permanent. 

This topic is not new for Eric Adams. During the mayoral primary, many candidates called for the creation of housing via updated single-room occupancy hotels (S.R.Os). At that time, Adams had already stated that he is "a big 'modernized S.R.O.' person. [And that] we can create safe spaces particularly for single adults, which is an increased population." 

Aside from campaigns and press releases, the hotel-homeless partnership became a hot button issue that residents, homeless individuals, nonprofits, and advocates fought over throughout the entire summer. Each week, stories were released on how the city moved thousands of homeless individuals from shelters to hotel rooms, only to report the opposite just a couple of days later. Especially in Manhattan, this fight manifested into a multitude of complaints from residents, harassment, and even physical violence. As of now, the city has moved all homeless individuals back to group shelters. 

As such, some advocates have turned towards endorsing Adams' plan. According to Supportive Housing Network of New York Executive Director, Laura Mascuch, "Adams can be the mayor who uses this inflection moment to change the trajectory on homelessness. We look forward to working with Adams to implement the strongest supportive housing program in the nation." Also offering his support was Shams Da Baron, a formerly homeless man who became the de facto spokesman for all homeless individuals being placed into, and removed from, Manhattan hotels.

Founded by attorneys Andreas Koutsoudakis and Michael Iakovou, KI Legal focuses on guiding companies and businesses throughout the entire legal spectrum as it relates to their business including day-to-day operations and compliance, litigation and transactional matters.

Connect with Andreas Koutsoudakis on LinkedIn.

Connect with Michael Iakovou on LinkedIn.

This information is the most up to date news available as of the date posted. Please be advised that any information posted on the KI Legal Blog or Social Channels is being supplied for informational purposes only and is subject to change at any time. For more information, and clarity surrounding your individual organization or current situation, contact a member of the KI Legal team, or fill out a new client intake form.

The post Eric Adams Proposes Converting Vacant Hotels into "Supportive Housing" appeared first on KI Legal.