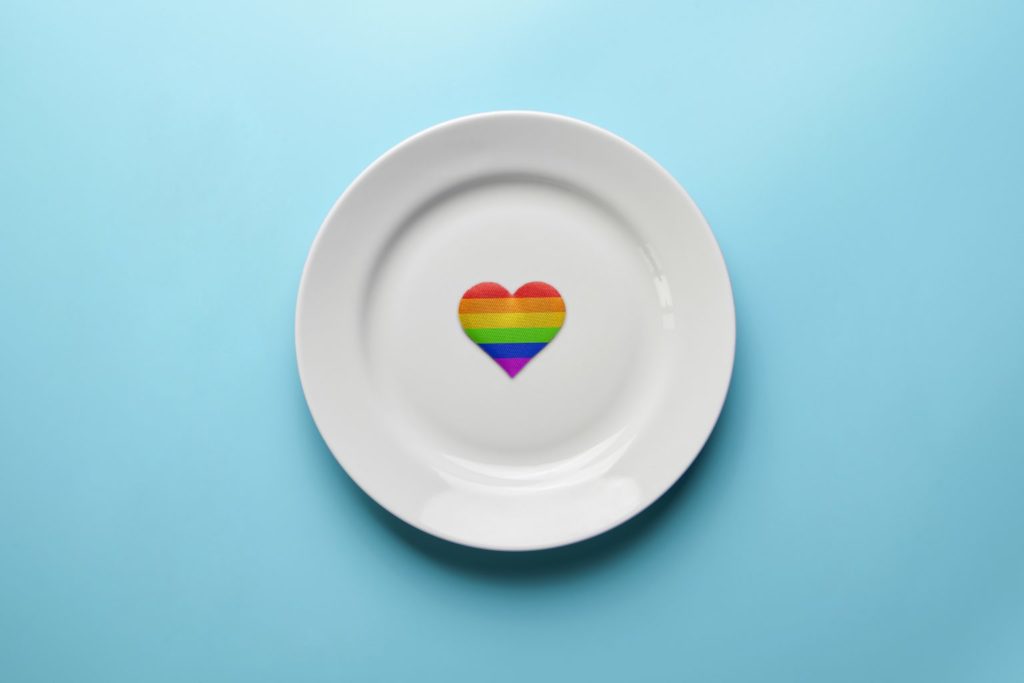 Grubhub – one of the leading third-party foot delivery platforms – and the National LGBT Chamber of Commerce – the largest not-for-profit advocacy group aimed at expanding the economic opportunities and advancement of the LGBT business community – have partnered to provide grants to restaurants with LGBTQ+ operators throughout the fall. Qualifying applicants for the NGLCC/Grubhub Community Impact Grant Program must be an "LGBTQ+-owned or LGBTQ+ ally-owned restaurant, bar or café that serves food," and the NGLCC has pledged that 30% of grants will be given to restaurants owned by people of color, transgender, and gender non-conforming people. Applicants will need to prove a loss of business due to the Covid-19 pandemic and prove that the establishment is an LGBTQ+ owned, or allied, business. Grants will range from $5,000 to $100,000, according to the most recent press release. 

According to a statement released by NGLCC co-founder and president, Justin Nelson, "we often say at NGLCC that 'If you can buy it, an LGBTQ+-owned business can supply it.' That is especially true of the LGBTQ+-owned restaurants across America who kept our communities and first responders fed throughout the pandemic. We're proud to partner with Grubhub in offering these grants to support these businesses throughout the nation. America's 1.4 million LGBTQ+-owned business owners have shown incredible resilience during the COVID-19 pandemic, and now, in turn, we can help them recover stronger than ever." In a similar vein, Grubhub senior vice president of restaurants, Kevin Kearns, stated "as the world starts to return to a new normal, we know many businesses are rebuilding and reopening, especially LGBTQ+-owned restaurants that are often the pillars of their communities. We're thrilled to partner with NGLCC and give back to the LGBTQ+ community – one that has shown incredible strength and support for those in need throughout the pandemic." 

This partnership is the latest in a wave of restaurant grant and loan programs created, and funded, by third-party food delivery companies. The pandemic necessitated restaurant-tailored federal aid; although Congress did allocate $28.6 billion for restaurants via its Restaurant Revitalization Fund, the fund's applications closed just 3 weeks into the program and a series of ensuing legal battles buried the RRF for good. Given this absence of federal aid, every major third-party food delivery service – including Uber Eats, DoorDash, Postmates, and Grubhub – offered some level of financial support to restaurants during the pandemic. Some rolled out new features on their apps, such as curbside pickup and a vaccination tag, while others created initiatives to support Black-owned restaurants and new website technology. Not only did these programs and initiatives provide some much-needed support to struggling restaurants, but also they helped platforms improve their brands in the face of ongoing industry disputes; all of these platforms have been implicated in a months-long battle against major cities over temporary/permanent commission fee caps and wage and labor laws. 

Applications for the NGLCC/Grubhub Community Impact Grant Program must submitted by October 12th. NGLCC, and its partners, will commence application evaluations after the October 12th closing date. Follow this link to submit your application: https://nglcc.formstack.com/forms/community_impact_grant_app.

Founded by attorneys Andreas Koutsoudakis and Michael Iakovou, KI Legal focuses on guiding companies and businesses throughout the entire legal spectrum as it relates to their business including day-to-day operations and compliance, litigation and transactional matters.

Connect with Andreas Koutsoudakis on LinkedIn.

Connect with Michael Iakovou on LinkedIn.

This information is the most up to date news available as of the date posted. Please be advised that any information posted on the KI Legal Blog or Social Channels is being supplied for informational purposes only and is subject to change at any time. For more information, and clarity surrounding your individual organization or current situation, contact a member of the KI Legal team, or fill out a new client intake form.

The post Grubhub Partners With the National LGBT Chamber of Commerce for Grant Program for LGBTQ+ Food Establishment Operators appeared first on KI Legal.