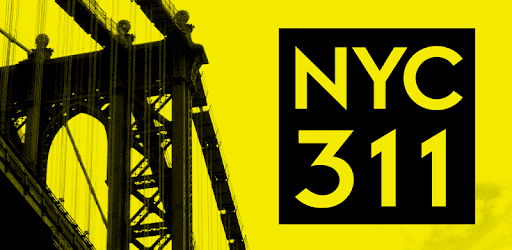 New York City's Fines and Interest Reduction Enabling Recovery (FAIRER) Program has just opened its applications for businesses – including restaurants, bars, and clubs – to apply for a reduced amount for eligible Environmental Control Board (ECB) judgments. The 3-month program will be administered by the Department of Finance (DOF), and will allow both respondents and payors to resolve their outstanding judgments, that went into judgment in the period between March 7th, 2020 and June 20th, 2021, issued by various city agencies and adjudicated by the Office of Administrative Trials and Hearings (OATH). 
The amount that businesses will receive will depend on the date that their violations went into judgment and whether the party named on the violation (respondent) attended an OATH Meeting. 
Per the program's portal:
For a Default Penalty for Not Attending a Hearing – the reduction amount will be default penalty and interest
For NO Default Penalty and Entered on or After March 7, 2020, and prior to June 23, 2021 – the reduction amount will be 75% of base fine and interest
For NO Default Penalty and Entered Before March 7, 2020 – the reduction amount will be 25% of base fine and interest 
How to participate:
Go to www.nyc.gov/mysummons 
Enter either your:

Name and address;
Ticket number;  
Or OATH ID

All OATH-adjudicated ECB judgments will be listed, and whether or not they are eligible for the FAIRER program will be noted

Select your eligible judgment(s);
Agree to the terms and conditions;
And pay the selected judgments in full 

If your violation(s) is not eligible for the FAIRER program, it may be for the OATH-Adjudicated ECB Violations Settlement Program

This, too, will be noted when you search for your judgments 
For more information about settlements, go to https://www1.nyc.gov/site/finance/taxes/settlements.page 
Founded by attorneys Andreas Koutsoudakis and Michael Iakovou, KI Legal focuses on guiding companies and businesses throughout the entire legal spectrum as it relates to their business including day-to-day operations and compliance, litigation and transactional matters.

Connect with Andreas Koutsoudakis on LinkedIn.

Connect with Michael Iakovou on LinkedIn.

This information is the most up to date news available as of the date posted. Please be advised that any information posted on the KI Legal Blog or Social Channels is being supplied for informational purposes only and is subject to change at any time. For more information, and clarity surrounding your individual organization or current situation, contact a member of the KI Legal team, or fill out a new client intake form.

The post FAIRER Program Opens Up to Businesses appeared first on KI Legal.