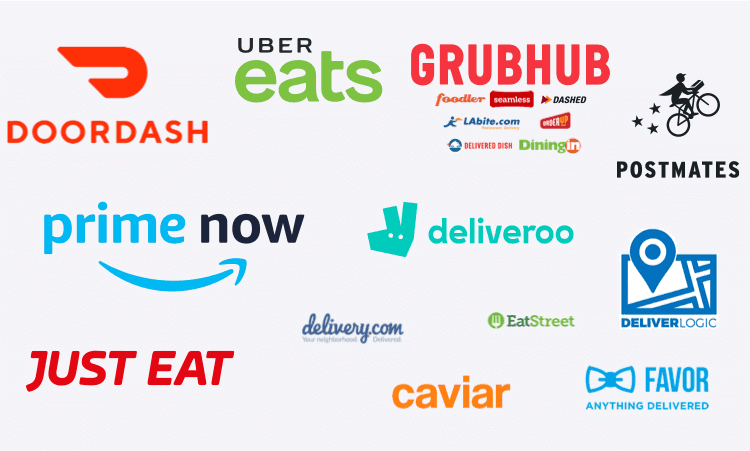 Photo courtesy of iNeons

New York City has announced that it will hold off on enforcing that third-party food delivery services share customer data with their restaurant operators. This comes after a drawn-out debate over a legislation package, which included this data sharing bill, that City Council proposed and passed last month specifically targeting third-party food delivery services. 

Following the bill's passing – which required companies to provide customers' names, phone numbers, email addresses, and delivery addresses to restaurants – DoorDash sued New York City in mid-September. The company cited that the bill is a "shocking and invasive intrusion of consumers' privacy" and added that it would "let restaurants free-ride on data they would not demand from in-person diners." 

DoorDash was also part of another lawsuit against NYC, along with rivals Grubhub and UberEats, over another law that was part of the package, which capped commission and delivery fees that the companies charge restaurants. 

For several weeks now, operators and other major cities have been watching closely for the outcome of the data-sharing lawsuit, as it will set the stage for how such lawsuits will be handled. Well, in a joint filing just yesterday the U.S. District Court in Manhattan stated that it will not enforce the data-sharing law while the lawsuit remains pending. In response, DoorDash withdrew its request for an injunction to block enforcement. 

To follow along, the case is: DoorDash Inc v City of New York, U.S. District Court, Southern District of New York, No. 21-07695. 

Founded by attorneys Andreas Koutsoudakis and Michael Iakovou, KI Legal focuses on guiding companies and businesses throughout the entire legal spectrum as it relates to their business including day-to-day operations and compliance, litigation and transactional matters.

Connect with Andreas Koutsoudakis on LinkedIn.

Connect with Michael Iakovou on LinkedIn.

This information is the most up to date news available as of the date posted. Please be advised that any information posted on the KI Legal Blog or Social Channels is being supplied for informational purposes only and is subject to change at any time. For more information, and clarity surrounding your individual organization or current situation, contact a member of the KI Legal team, or fill out a new client intake form.

The post NYC Customer Data-Sharing Law on Hold appeared first on KI Legal.