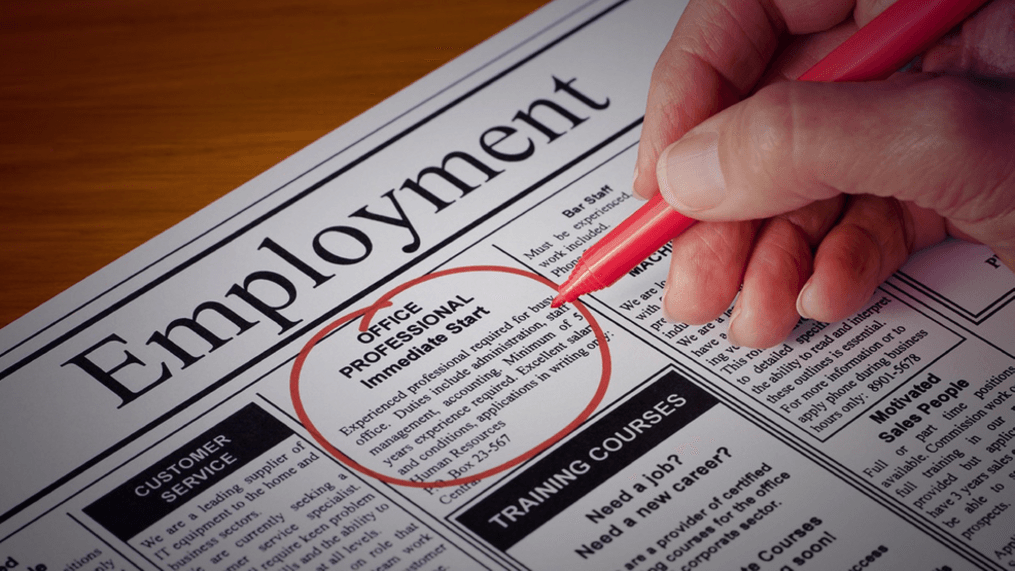 Economists have raised concerns over whether the declining unemployment rate reflects a lack of job seekers, in which case there would be serious repercussions for the economy. The Labor Department's official unemployment rate, which only counts those who aren't working but are actively seeking a job as unemployed, in effect takes no notice of the millions of workers who both stopped working and stopped looking for work during the pandemic. 

On the basis of these concerns, several economists that the Wall Street Journal surveyed predict that the Labor Department's September employment report, which will be released on Friday, will show the jobless rate on a decline again; specifically, they believe it will decrease to 5.1% from August's 5.2%  and from the almost 15% recorded in spring of last year. A drop in September is, of course, not unwelcome news; if it properly reflects current job growth, it would indicate that almost 500,000 jobs were added to payrolls last month – which is higher than August's numbers but lower than what was reported at the start of the summer. Unfortunately, if the decline is due to workers willfully remaining unemployed, this could mean bad news for the labor market. 

As such, economists will be on the lookout for the labor-force participation rate, which is the share of adults working or seeking work. The rate has previously remained at, or dunked below, 61.7% since April, which is much lower than January 2020s 63.4%. Although employers have hired millions of workers since they collectively cut over 20 million jobs during last year's pandemic peak, the labor force remains 3 million people short compared to its 2019 levels. In a similar vein, although the unemployment rate is below its historical average, and expected to continue to decline in the coming months, it remains above the 50-year love of 3.5% recorded in February 2020; according to Federal Reserve officials, the projection for the end of the year remains 4.8%. 

These findings are not surprising. The pandemic prompted many workers to exit the labor market altogether instead of finding a new job for a multitude of reasons. This month was widely predicted to be a turning point given that 1) enhanced and extended unemployment benefits were ending for about 12 million workers, 2) schools were scheduled to be reopening, and 3) pandemic worries would diminish as a result of widespread vaccination. Unfortunately, these predictions did not quite materialize. A surge in infections thanks to the Delta variant heightened fears across the nation; workers decided not to return to in-person jobs, which caused schools and child-care establishments to turn back to online operations. This was especially impactful on the female population, which became the most likely to leave work due to childcare or family-care reasons. In addition to those who stepped aside for the time being are those who left the labor force permanently; according to the Federal Reserve Bank of Dallas, around 2.6 million people retired during the pandemic.  

Friday's report will also indicate job creation. According to the Labor Department, while 1 million jobs were added to payrolls in both June and July, August only saw a payroll gain of 235,000; this was due to the Delta variant's spread, and its related restrictions on restaurants and retailers. In August, the economy was reported to have 5.3 million fewer jobs than it did in February of 2020. Despite this data, the demand for workers remains as strong as ever. The Labor Department found that there were 10.9 million unfilled jobs across the nation at the end of July – marking a new record. According to Oxford Economics economist, Greg Daco, "last month, seasonal factors and a slight easing of labor-supply constraints due to benefits ending and schools opening likely caused restaurants and other hospitality businesses' payrolls to grow. But just as some of the constraints with schools and benefits began to ease, the health situation worsened, imposing a new constraint." 

Friday's report will be based on surveys performed in early September, which saw a peak in Delta variant Covid-19 cases. Given cases have eased in the weeks since, better gains can still be had moving forward towards the end of the year. According to Automatic Data Processing Inc economist, Nela Richardson, "we're at a point now that if the unemployment rate goes up, that would be a sign of a healthier economy. I'd like to see that number go up, in the short term, because it would show that people on the sidelines of the labor market think it's safe, and want to go back to work." In like manner, Northern Trust chief economist, Carl Tannenbaum, states "I'm more optimistic that workers will return in October and November, and that will allow more employers to fill jobs. [However], it will likely take three to six months before labor-force participation returns to near pre-pandemic levels." 

Founded by attorneys Andreas Koutsoudakis and Michael Iakovou, KI Legal focuses on guiding companies and businesses throughout the entire legal spectrum as it relates to their business including day-to-day operations and compliance, litigation and transactional matters.

Connect with Andreas Koutsoudakis on LinkedIn.

Connect with Michael Iakovou on LinkedIn.

This information is the most up to date news available as of the date posted. Please be advised that any information posted on the KI Legal Blog or Social Channels is being supplied for informational purposes only and is subject to change at any time. For more information, and clarity surrounding your individual organization or current situation, contact a member of the KI Legal team, or fill out a new client intake form.

The post Declining Unemployment Raises Concerns About Labor Market appeared first on KI Legal.