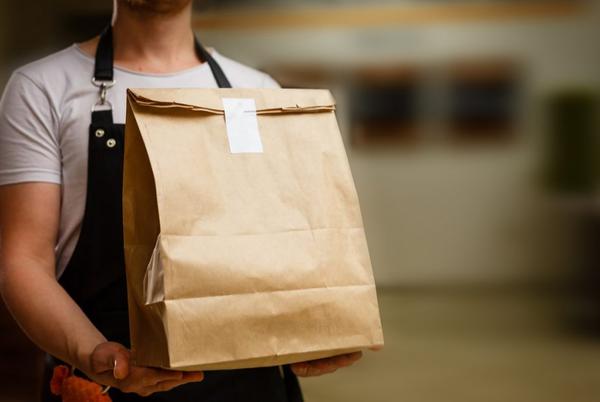 Photo courtesy of News Break

DIG, the multi-format restaurant group, has just announced that it raised $65 million in Series F funding as its people-first vision sets the tone for the industry's new future. 

DIG Background 

DIG, which was founded in 2011 and now boasts almost 30 foodservice establishments, has a wide-ranging portfolio including: fast-casual restaurants, annex programs, strategic partners, and a NYC-based dining & innovation space. Their food is vegetable-focused, and is centered around responsible and thoughtful sourcing. DIG's mission from the start has been to rebuild the food system by changing customer perceptions of vegetables "away from a daily necessity and towards a craveable meal."

DIG is not like other restaurant groups for a number of reasons. For one, it has a farm – Dig Acres – that entirely supplements its local supply chain. This 20-acre farm also operates a Farmer Apprenticeship program that offers the farm's land, equipment, and expertise to aspiring farmers without the means to gain experience. Secondly, DIG prioritizes its sourcing from historically underrepresented groups, including BIPOC, Queer, Women, and Beginning farmers; according to their data, DIG directs over 17%  of their food purchasing to suppliers from these groups and runs a 2x donation matching program to build its Queer Farmers Apprenticeship program. Lastly, DIG also launched a program to support frontline workers with meals during the pandemic called Dig Feeds; until now, DIG Feeds has donated more than 225,000 meals to hospitals, homeless shelters, and community organizations. Beyond the pandemic, this program will refocus on food-insecure communities by way of partnerships with Project Rousseau and Covenant House aimed at aiding underprivileged youth. 

DIG Funding

This Series F round saw continued support from DIG's existing investors including EHI, Monogram Capital Partners, and Avalt. Several new investors entered the conversation as well, including Kitchen Fund, Eminence Capital, LP, and Inherent Group. This funding will allow DIG to re-open the establishments that it was forced to temporarily close during the pandemic as well as fund its future 3-year operations plan of opening 30 more restaurants. 

DIG Framework 

Though DIG's funding and plans are noteworthy, the most significant facet of its expansion is the people-centric strategy that it has designed and put into practice. Here are the key parts of this strategy:  

1. DIG Academy

DIG Academy is a training and culinary school aiming to provide career development in hospitality. It was established during the pandemic and offers a 6-week program which all chefs are currently going through. 

Over the next 3 years, DIG aims to grow the program into an immersive educational experience; the program will be replete with analog and digital offerings, such as culinary and business classes. While the curriculum will continue to offer basic and technical cooking classes, it will expand to include courses on business strategy, finance, leadership, and marketing – amongst others. 

2. Wage and Compensation

Over the past 18 months, DIG has instituted a $2/hour bonus for all "Chefs-In-Training," which encompasses all of its hourly teams. Although this was implemented during the pandemic, the company has now converted it into a permanent wage increase. One bonus that is pandemic-oriented is the new "gratitude bonus," which DIG is handing out to all employees who stuck it out throughout the pandemic to honor their "hard work and dedication over the last 18 months." 

Beyond the bonus, average hourly wages for employees of their Boston and New York City establishments now make more than $17.75 and $18.50 respectively. 

3. Parental Leave and Child Support

DIG also began providing fully-paid parental leave in May of this year. This 4-month parental leave is available to all team members, regardless of gender, who have been at the company for 6 months – the only eligibility requirement. 

Looking forward, DIG has partnered with New York City to implement and test a pilot program for a company-supported daycare for the hospitality industry. 

4. 4-Day Workweek 

Lastly, DIG has been testing a 4-day workweek for the past year in its Boston and Philadelphia establishments. All full-time employees, both salaried and hourly, have been given the option to choose this schedule: 4-days of longer shifts with 3 days off, and no hourly wages sacrificed. According to beta insights, this schedule change has only had positive impacts on employees' ability to establish balance and fulfill their personal needs. DIG has committed to continuing research on this model's implications while maintaining its 2022 goal to roll out the program to other markets. 

Significance

While DIG's funding and background are undoubtedly noteworthy, the significance of DIG lies in how each of its aforementioned strategy pieces directly address the driving forces of today's "Great Resignation." We know that restaurant workers quit their jobs at 2x the national average rate – now the problem is figuring out why? While the conversation on how to recruit and retain employees in the hospitality industry has long centered around increasing wages – which still remains an important piece of the puzzle, just not the only answer to our problems – the pandemic has illuminated just how many factors are actually at play for hospitality employees. 

Extensive research and data have found that workers are leaving because of:  low pay, desire for a new career path, lack of benefits, difficult customers, scheduling inflexibility and long hours, COVID-19 risk, the physical demands of work, poor treatment by their employer during the pandemic, and lack of work-life balance. When analyzing DIGs offerings, what stands out the most is how virtually each driving factor is being addressed – from higher wages to childcare to educational opportunities. 

While implementing this kind of people-centric strategy is fruitful, it is undeniably costly and time-consuming. Not all businesses, especially smaller operations, will be able to institute such a framework. This being said, companies like DIG prove that prioritizing the well-being of employees will lead not only to better workers but also a better future for the company as a whole – as evidenced by its most recent funding accomplishment. 

Founded by attorneys Andreas Koutsoudakis and Michael Iakovou, KI Legal focuses on guiding companies and businesses throughout the entire legal spectrum as it relates to their business including day-to-day operations and compliance, litigation and transactional matters.

Connect with Andreas Koutsoudakis on LinkedIn.

Connect with Michael Iakovou on LinkedIn.

This information is the most up to date news available as of the date posted. Please be advised that any information posted on the KI Legal Blog or Social Channels is being supplied for informational purposes only and is subject to change at any time. For more information, and clarity surrounding your individual organization or current situation, contact a member of the KI Legal team, or fill out a new client intake form.

The post DIG Raises $65M in Series F Funding with an Important People-Centric Framework appeared first on KI Legal.