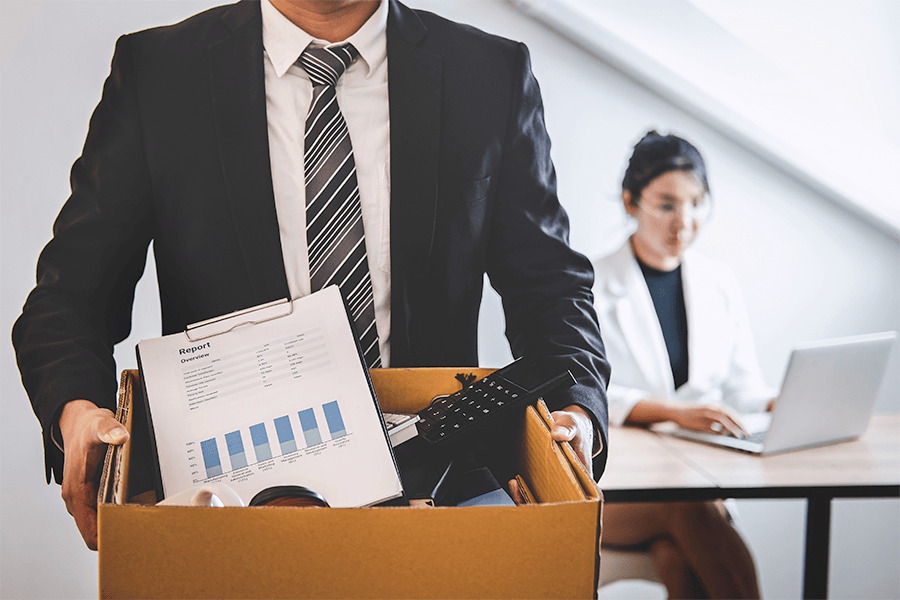 In the world of "at will" employment, an employer can terminate an employee for any reason or no reason at all. However, the "at will" doctrine does not stop employees from alleging wrongful termination and bringing legal action. What should a business owner do when terminating an employee to minimize the risk of employee claims? As a start, have clear written policies regarding employee conduct. These policies should make clear what the workplace rules are and what the consequences will be for employees who break the rules. Next, enforce your policies. Businesses should document even minor infractions. Documentation of poor work performance or repeated policy violations (or one severe breach of policy) is an essential component of any termination. As a related note, employers should apply their policies even-handedly to all employees. Businesses should avoid the appearance of favoritism or, even worse, discrimination, when it comes to enforcing workplace policies.

Terminating an employee is a difficult but unavoidable part of business ownership. What should a business owner not be doing when terminating an employee? Because terminating an employee has legal and financial ramifications, it should not be done on the spur of the moment. A business owner should also avoid giving an employee an unclear reason or no reason for the termination. As applicable, advise the employee that he or she is being terminated for violating a policy, or for poor performance, or that he or she is no longer the right fit for the job. The most important thing a business owner should avoid is giving an inaccurate reason for the termination. This will open the door to future litigation even if the real reason was not discriminatory or otherwise wrongful.

To avoid problems after a termination, a business owner should retain the employee's personnel file for the required time period. Hopefully, the employee's work performance and/or disciplinary history has been carefully documented. Keep job references neutral by providing only the job position and dates of employment. Avoid disparaging the employee on social media and elsewhere. Following these simple principles should help a business owner avoid problems after-the-fact. 

For more information on what you should and shouldn't be doing when terminating an employee, businesses should reach out to the knowledgeable employment compliance attorney at KI Legal. 

Founded by attorneys Andreas Koutsoudakis and Michael Iakovou, KI Legal focuses on guiding companies and businesses throughout the entire legal spectrum as it relates to their business including day-to-day operations and compliance, litigation and transactional matters.

Connect with Michael Iakovou on LinkedIn.

This information is the most up to date news available as of the date posted. Please be advised that any information posted on the KI Legal Blog or Social Channels is being supplied for informational purposes only and is subject to change at any time. For more information, and clarity surrounding your individual organization or current situation, contact a member of the KI Legal team, or fill out a new client intake form.

The post Things You Should and Shouldn't Be Doing When Terminating an Employee. Also, Here Is What You Should Be Doing to Not Run Into Problems After-the-Fact. appeared first on KI Legal.