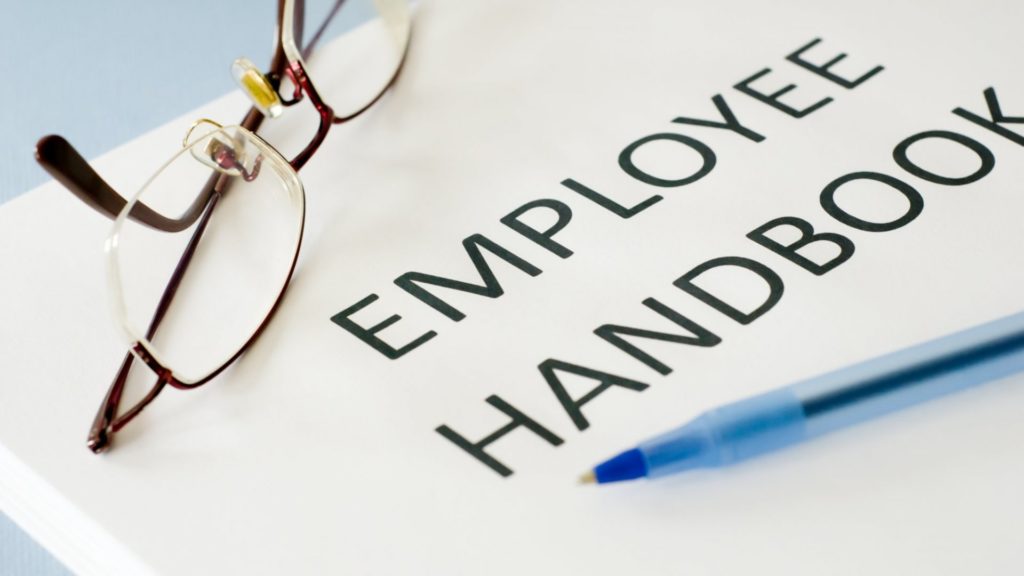 Top 5 Things to Include in An Employee Handbook
1. Disclaimer
Every employee handbook needs a prominently placed disclaimer stating that the handbook is not a contract of employment. The disclaimer is necessary to prevent employees from claiming that the handbook is an employment contract. Such a claim could cause a host of problems, including calling into question the employees' "at will" status. This could potentially disrupt the employer's right to terminate employees with or without cause.
2. Acknowledgment and Receipt
Many employment claims, including discrimination and harassment claims, will hinge on whether an employee followed company policy or not. That is why it is vital that every employee handbook contain an acknowledgement and receipt form for the employees to sign. A signed form will be important proof in any employment-related claim and should discourage employees from alleging that they were unaware of company policies and procedures.
3. Sexual Harassment and Discrimination Policies
Not only are these policies mandated by law, they are a crucial component of a company's defense against these types of claims. Make sure that the policy is updated frequently because the legal requirements for these policies change often. Most importantly, make sure that all employees read and sign for these policies on an annual basis. If you need specifics as to what the policy should contain, contact a knowledgeable employment attorney at KI Legal.
4. Paid Sick and Safe Leave Policy
Businesses in New York State and New York City are required to offer sick and safe leave to employees. Such leave can be paid or unpaid depending on the size of the business. Companies with written policies can customize their policies within the limits of the law. For example, an employer can make its employees use their sick leave in four-hour increments, rather than an hour here or there.
5. Employee Discipline Policy

A discipline policy should broadly outline employee conduct which is prohibited in the workplace. This should include, at a minimum, absenteeism, excessive lateness, bullying or harassing conduct, insubordination toward managers and supervisors, workplace violence, use of illegal drugs or alcohol and any other conduct which is detrimental to the business. The policy should make clear that management can take disciplinary action, up to and including termination of employment, for any infraction at its discretion.

What Not to Include in an Employee Handbook

There are some things, such as internal operational and human resources procedures, which employees do not need to read and sign for. These procedures should be set out in a separate manual for operational/management use only. For example, employees do not need to review and acknowledge a company's internal procedures related to hiring, employee discipline, and leaves of absence, to name a few.

There could be other policies which are not necessary to include in an employee handbook depending on the size and nature of the business. Small businesses have different policy requirements than Fortune 500 companies. Similarly, businesses in certain industries have industry-specific requirements which other businesses will not have. Contrary to a common misperception, there is no such thing as a "one size fits all" employee handbook. Many businesses have purchased "off the shelf" handbooks only to find that they are inadequate for their needs. 

For more information on what to include and not include in employee handbooks, businesses should reach out to the knowledgeable employment compliance attorney at KI Legal.

Founded by attorneys Andreas Koutsoudakis and Michael Iakovou, KI Legal focuses on guiding companies and businesses throughout the entire legal spectrum as it relates to their business including day-to-day operations and compliance, litigation and transactional matters.

Connect with Michael Iakovou on LinkedIn.

This information is the most up to date news available as of the date posted. Please be advised that any information posted on the KI Legal Blog or Social Channels is being supplied for informational purposes only and is subject to change at any time. For more information, and clarity surrounding your individual organization or current situation, contact a member of the KI Legal team, or fill out a new client intake form.

The post What Should and Shouldn't Be In Your Employee Handbook? appeared first on KI Legal.