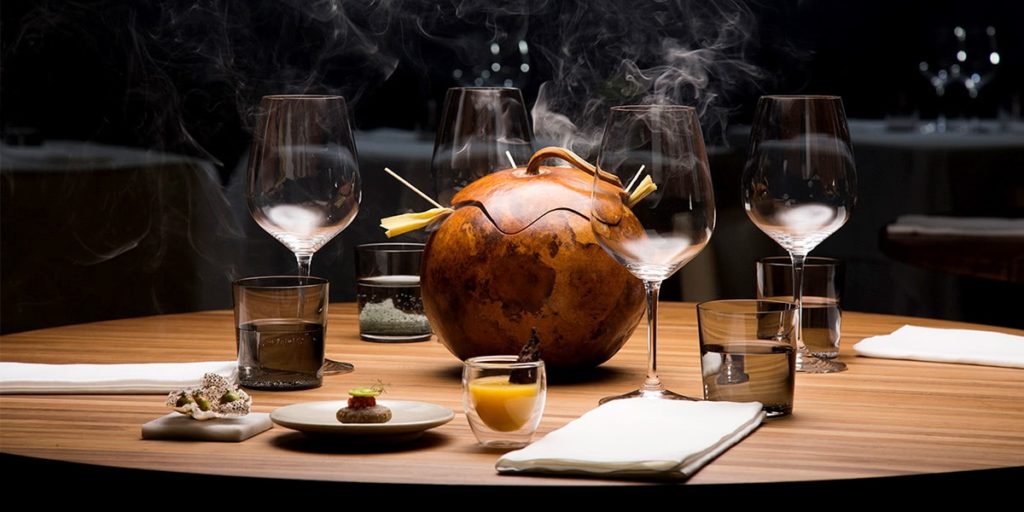 Photo courtesy of Luxe Digital

Michelin, the French, multinational tire manufacturing company, has announced that it will be bringing its Michelin Guide, a benchmark in gastronomy, to the state of Florida next year. Unlike other guides, this one will cover 3 of Florida food-forward destinations: Miami, Orlando, and Tampa. This will be done in partnership with Visit Florida, Florida state's official tourism marketing corporation. 

The Michelin Guide

The infamous Michelin Guide is, as stated prior, a benchmark in gastronomy set by anonymous inspectors who ascribe a certain number of stars (1-3) to restaurants based on the quality of their every facet; 1 for "very good restaurant in its category," two for "worthy of a detour," and three for a "special journey."

But this was not always the case. The Michelin Guide was but a simple motorists' guide when it was created in 1900. The free directions were disseminated in an effort to help travelers find good places to eat and drink throughout their travels across all of Europe. Over the course of the past century, however, the Guide has grown to represent and identify what is truly prestigious in the world of hospitality.   

New Developments

While the Guide's honor has not altered, its relationship with the very destinations that house sought-after restaurants has. In the past couple years, the Guide has begun officially partnering with high-profile tourism boards across the world in order to simultaneously expand the guide's scope and increase tourism revenue in that area. According to a 2016 statement from former Michelin Guide international director, Michael Ellis, "we've been brought to these cities by governments, tourist boards and local industry. We don't go anywhere without financial partners." As a result, several notable partnerships have sprouted between the Guide and Australia, South Korea, and California – to name a few. 

While the Guide does not publicly disclose the financial side of these partnerships, the average number rests comfortably in the high 6-figures area. According to a 2017 statement from former Michelin Guides executive vice president, Claire Dorland Clauzel, these partnerships flourish because "some countries and some governments that want to . . . attract tourism, they are very interested in having a guide, and so they sponsor a guide to have the ability to communicate around their gastronomic landscape." 

Florida Specific 

This is precisely what is at play in Florida. According to a statement given by a Visit Florida spokesperson to Robb Report, the corporation is "in the process of finalizing a contract between Visit Florida and Michelin for $150,000. This amount will cover a portion of the costs of production incurred in creating a guide in a new territory." Such costs references reportedly include usage rights for Michelin's editorial content, rights for Michelin's restaurant database, a team public relations strategy, and the cost of sending out inspectors into a new landscape. As of now, the exact timeline for the guide's rollout has not yet been announced. 

According to Visit Florida, the partnership came into fruition after Michelin approached the tourism boards in Miami, Orlando, and Tampa first. The foundation of their endeavor: to boost tourism dollars in Florida state. According to recent data, F&B revenues account for 20% of total tourism spending in all 3 counties; more specifically, Tampa brings in $1.09 billion in food spending, Orlando $7.33 billion, and Miami $4.88 billion. 

This is not an uncommon driving force behind engaging in such a partnership. As mentioned prior, such an agreement already exists in several places such as California and South Korea. In California, for example, the tourism board agreed to pay Michelin $600,000 to launch a guide that spans the entire state. Why? Because "culinary travelers are among California's highest-spending visitors, staying on average 10% longer and spending 20% more on their trip than visitors to California overall," according to a 2019 statement from Visit California's president. On a larger scale, both South Korea and Thailand dished out millions of dollars ($1.8 and $4.4 respectively) to get the Guide to come to their regions. 

So, Why Florida?

According to Michelin Guides international director, Gwendal Poullennec, "MICHELIN Guide inspectors look forward to discovering the world-class culinary landscape in Miami, Orlando and Tampa. From the excitement and glamour of Miami to Orlando's iconic attractions and the splendor of Tampa's Gulf Coast, Florida's gastronomy is unique, diverse and intriguing for locals and travelers across the globe." 

The Michelin's arrival in Florida bolsters the state's growing recognition as a major food destination in the U.S. Take Miami as an example. Over the past several years, but really accelerating just over the past 12 months, Miami has become home to dozens of infamous East Coast establishments – ranging from neighborhood favorites, like Joe's Pizza (https://kilegal.com/nyc-restaurant-expansion-to-miami-continues/), to Michelin-starred brands, such as L'Atelier de Joël Robuchon (https://kilegal.com/new-york-city-restaurants-find-new-home-in-south-florida/). The NYC-Miami restaurant connection in particular has long been joked about – with Miami even earning the reputation of being NYC's 6th borough. But, all jokes aside, Florida is a prime location (https://kilegal.com/nyc-restaurant-expansion-to-miami-continues/). Not only is it a veritable tourism pipeline, connecting multiple international travel destinations that successfully operate year-round, but it has also retained its own identity and culture that translates into its food scene. In addition to these more foundational reasons, the pandemic further cemented Florida's status (https://kilegal.com/new-york-city-restaurants-find-new-home-in-south-florida/) as a business hotspot thanks to its loose restrictions and continued tourism; this led to not only restaurants migrating to the Sunshine State, but also a number of hedge funds, private equity firms, financing companies and lots of high-end food suppliers. 

In any case, the advent of the Michelin Guide in Florida will surely only raise the bar in the food industry, both in the state and nationwide. According to Visit Florida President and CEO, Dana Young, "this [partnership] gives Florida the opportunity to highlight the dynamic and unexpected culinary adventures the Sunshine State has to offer from locally-grown produce and fresh seafood to unique fusions from cultures around the world." Florida can now proclaim itself the 5th destination in the U.S. for the prestigious rating system to call its home – following New York City, Washington D.C., Chicago, and the state of California. 

Founded by attorneys Andreas Koutsoudakis and Michael Iakovou, KI Legal focuses on guiding companies and businesses throughout the entire legal spectrum as it relates to their business including day-to-day operations and compliance, litigation and transactional matters.

Connect with Andreas Koutsoudakis on LinkedIn.

Connect with Michael Iakovou on LinkedIn.

This information is the most up to date news available as of the date posted. Please be advised that any information posted on the KI Legal Blog or Social Channels is being supplied for informational purposes only and is subject to change at any time. For more information, and clarity surrounding your individual organization or current situation, contact a member of the KI Legal team, or fill out a new client intake form.

The post Michelin Guide Set to Emerge in Florida in 2022 appeared first on KI Legal.