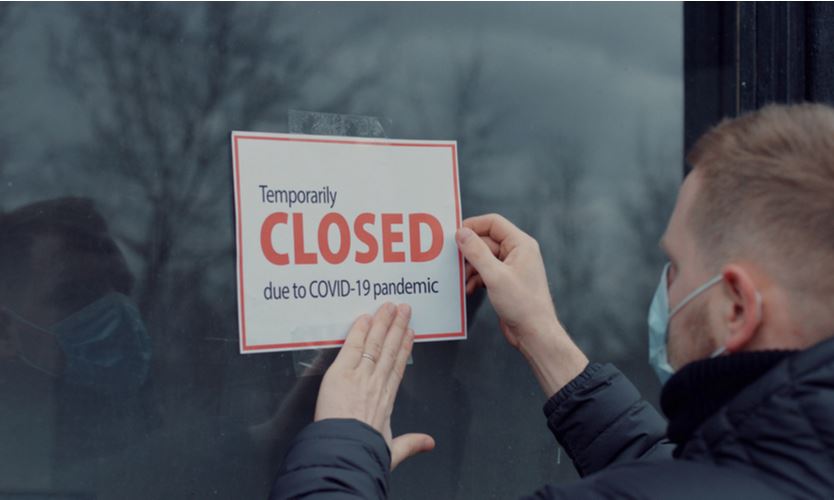 Just yesterday, Congresswoman Carolyn B. Maloney – who is also a House Financial Services Committee senior member – introduced the Pandemic Risk Insurance Act of 2021 (PRIA). This Act would require insurance companies to, in the event of another public health emergency such as a pandemic, provide coverage for their business clients while the government would be responsible for covering 95% of pandemic-related insurance claims. This is technically the second time that Congresswoman Maloney has introduced this bill, the first of which was in May of last year to the 116th Congress. 
Background 
So why would such legislation be necessary? Well, currently, business lawsuits against insurers on the basis of business interruption claims have been routinely stopped in court; this is largely due to a lack of protections for both the insured and the insurer(s). Even in the face of the Covid-19 pandemic, only 2 business insurance interruption lawsuits have been brought to trial, and only 1 made it to jury. 
That outlier case is K.C. Hopps v. Cincinnati Insurance Co. Inc. Back in September, the lawsuit was brought by K.C. Hopps, a Missouri-based restaurant and brewery group, before the U.S. District Court Judge Stephen Bough. Judge Bough upheld his ruling that K.C. Hopps "sustained direct physical loss or physical damage during the pandemic" because it claimed that Covid-19 was, indeed, physically present on premises. According to Judge Bough's ruling, "whether the virus was present on plaintiff's premises, whether it actually caused a physical loss or physical damage to plaintiff's premises, and the extent of plaintiff's damages due to that 'loss' are genuine issues of material fact which preclude summary judgment." 
Although this was not the first business insurance interruption case filed by a foodservice establishment, it was part of the very slim few who have defied the following odds: over 80% of [these cases filed by restaurants and other hospitality businesses] have been dismissed by courts, according to the University of Pennsylvania Law School case tracker. What distinguished this case from its precedents was the plaintiff's argument that, because SARS-COV-2 has been proven to linger on surfaces, it thereby constitutes direct physical loss or damage. Recall: this physical loss or damage requirement has long constituted the biggest obstacle for businesses trying to win business interruption claims. The ongoing debate has always centered around whether losing money because of a pandemic, for example, actually constitutes a physical loss. 
Despite this monumental achievement, the lawsuit was promptly defeated in court just last week. Per federal court documents, K.C. Hopps filed a motion seeking an order on the basis of the court's interpretation of the insurance policy; however, their demand to revise the proposed jury instructions was not granted. 
Aside from K.C. Hopps v. Cincinnati Insurance Co. Inc., 1 more business insurance interruption lawsuit was brought to trial – Cajun Conti LLC v. Certain Underwriters at LLoyd's, London – however it was defeated before the bench after Judge Paulette R. Irons denied the plaintiff's petition for declaratory relief at the start of this year. 
PRIA of 2021 
Evidently, such legislation is a necessity and will continue to be moving forward. What is the PRIA exactly? The PRIA is a coalition (of sorts) of shared public and private compensation for business interruption losses that result from public health emergencies, such as the pandemic. While the pandemic is an example of such a public health emergency, the PRIA would only go into effect during another health emergency and would not apply to any current Covid-19-related insurance claims. The program also extends to cover other types of unforeseen circumstances, such as: event cancellation, film and TV production insurance, and liability coverage for essential services.  
The legislation would, in line with Congress' plans to prevent emergency-related economic loss, require insurance companies to offer parametric non-damage business interruption insurance policies. Coupled with these policies, companies would also need to create a Pandemic Risk Reinsurance Program that ensures that they have sufficient capacity to cover losses and protect the economy in the face of such emergencies. 
So what exactly would this look like in action? Here's how the very simple process would go: 
The Business, who is suffering loss due to a public health emergency, will file a claim with its insurer
The Insurer will promptly disclose the details of the coverage provided by the federal program
The Insurer will then process the claim and send it to the U.S. Health Secretary. 
Many have likened this bill to the Terrorism Risk Insurance Act (TRIA) because the government will be sharing the burden with private industry to achieve the shared goal of maintaining marketplace stability. Also similar – the legislation does not include any "insurer deductible" or post-event recoupment. 

Statements

According to Congresswoman Maloney's press release, "there is broad consensus that we need a program like the one created by PRIA – to provide business owners and our economy with better stability in the event of any future pandemics." She continues, stating "a forward-looking, public-private partnership like this, one supported by a federal backstop, will help businesses keep their employees on payroll and weather the storm that a public health emergency brings. Congress needs to be proactive in helping businesses protect themselves from economic losses because of pandemics, which we have seen can be devastating to businesses of all sizes — from the mom-and-pop grocery down the street to larger businesses." 

A variety of different business groups, boards, and associations have voiced their support for this bill. For example, the Business Continuity Coalition (BCC) – a 50-industry policyholder group that advocates for a program to protect businesses in the face of emergencies – is in full support of the PRIA of 2021. According to their latest statement, the BCC believes that "the insurance market disruption that has resulted from the current pandemic requires a public-private partnership to ensure that our economy is properly protected against pandemic risk going forward. PRIA would create a federal backstop that ensures the availability of pandemic risk coverage in all critical commercial lines of insurance, helping the country prepare and respond to any future government-imposed shutdowns of the economy caused by pandemics." Similarly, Andrew Rigie, Executive Director of the New York City Hospitality Alliance – a membership-based, non-profit advocacy association for members of the hospitality industry – stated that the Alliance "commend[s] Congresswoman Maloney and strongly support[s] her Pandemic Risk Insurance Act to ensure that if the hospitality industry ever faces another pandemic crisis, their insurance policies will pay their claims, which will support their survival, livelihoods, preserve jobs and help sustain the economy." 

Founded by attorneys Andreas Koutsoudakis and Michael Iakovou, KI Legal focuses on guiding companies and businesses throughout the entire legal spectrum as it relates to their business including day-to-day operations and compliance, litigation and transactional matters.

Connect with Andreas Koutsoudakis on LinkedIn.

Connect with Michael Iakovou on LinkedIn.

This information is the most up to date news available as of the date posted. Please be advised that any information posted on the KI Legal Blog or Social Channels is being supplied for informational purposes only and is subject to change at any time. For more information, and clarity surrounding your individual organization or current situation, contact a member of the KI Legal team, or fill out a new client intake form.

The post Revised Pandemic Risk Insurance Act Introduced in the House appeared first on KI Legal.