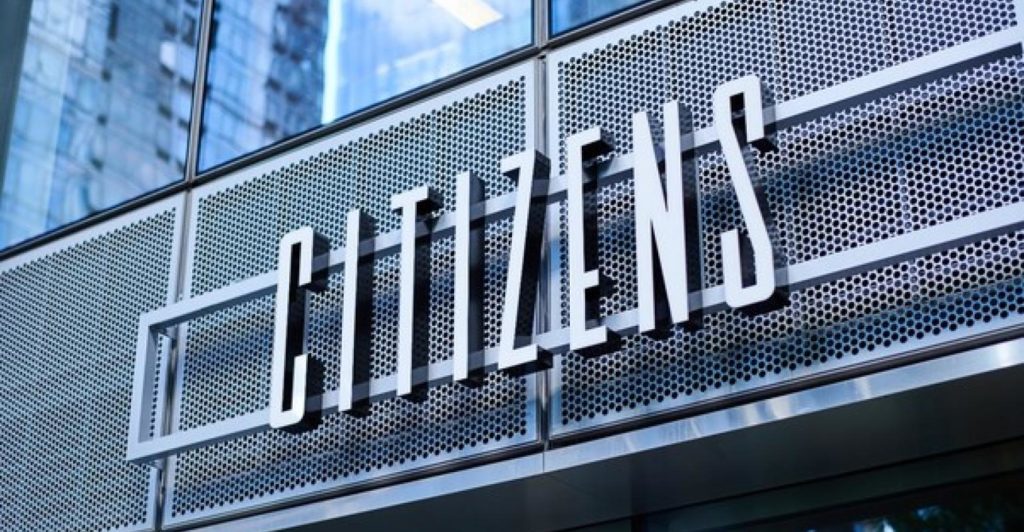 Creating Culinary Communities' (C3) Citizens Food Hall finally opened in Manhattan West last week. C3 is a leading food and beverage platform consisting of a variety of limited-service culinary brands created in 2017 by Sam Nazarian, a long-time hospitality industry player from Los Angeles. According to the company, C3 is focused on disrupting the food and beverage industry by capitalizing on rapidly evolving customer preferences such as food halls, ghost kitchens, and mobile delivery. C3 has been making waves in the industry nationwide – from its register-based venture with POS-integration network Chowly to its food hall partnership with Brightline Trains in Miami – and its Citizens food hall in New York City is no less significant. 
About Manhattan West 
Before diving into the facets of the food hall, it is crucial to highlight just how significant Manhattan West is alone. The $4.5 billion Brookfield Properties development had reportedly been in the works since the 1980s. With 8 acres on hand, the development includes: 4 office buildings with 6 million square feet, retail stores, upscale residential units, a boutique hotel, a 30,000 square foot art installation and public plaza. With regards to Citizens, the development also boasts a robust food court coupled with high-end shops and restaurants. 
The development has seen sustained success even before its food and beverage openings. Manhattan West has secured a strong residential presence, thanks to a pandemic-related wave of tenants coming from Midtown to NYC's West Side, and is home to several blue-chip corporate tenants such as BlackRock Inc. and Facebook Inc. In addition, its proximity to the upcoming Moynihan train station ensures a strong future. 
About Citizens Food Hall
On the topic of F&B more specifically, the 40,000 square foot hall is home to a dozen pre-existing brands as well as 7 new concepts. The majority of the pre-existing brands are fast-casual, consisting of popular concepts such as Krispy Rice, Umami Burger, Sam's Crispy Chicken, Cindy Lou's Cookies, EllaMai, Plant Nation and Kumi. 4 of the new concepts are also fast-casual; these include:
Sa'Moto, a pan-Asian fine-dining restaurant concept by celebrity chef Masaharu Morimoto;
El Pollo Verde, a chicken-forward salad and sandwich counter by chef Dani Garcia; 
Cicci Di Carne, an Italian-inspired butcher shop and deli by chef Dario Cecchini; 
And Soom Soom Fresh, an LA-based Mediterranean family concept
This space is reportedly the first in-person food hall to open in the country this year. According to company data accumulated since the start of last year, C3 has sold over 1.3 million meals and has over 250 brand locations with 40 brands in its portfolio. 
The food hall is unique in that technology is very closely intertwined with the foodservice experience. Customers have the option to either place orders at individual counters or opt to order on kiosks that are dispersed throughout the space. Furthermore, customers are able to mix and match their orders while only having to pay for a single transaction – thereby eliminating the prospect of mile-long lines that have long been emblematic of food halls. This feature is made possible by C3's POS technology – the result of a partnership between Lunchbox, which provides online ordering solutions for enterprise restaurant chains and ghost kitchens, and its proprietary software Go by Citizens app. While this is not currently available, Uber Eats and Postmates will develop their operations to also take mix and max orders down the line. 
Significantly, the last 3 new concepts are new fine-dining ventures from industry leaders; these include: 
Casa Dani – which will feature avant-garde cuisine inspired by Spain's Mediterranean south by Michelin-starred chef Dani Garcia;
Katsuya – the first non-Los Angeles outpost by Master Sushi Chef Katsuya Uechi;
And Ci Siamo – an accessible Italian destination constituting USHG's first NYC restaurant in years by famed restaurateur Danny Meyer 
These fine-dining establishments are equipped with their own street entrances, outdoor dining spaces, and extended hours of operation. 

Statements and Upcoming Plans

According to C3 CEO, Sam Nazarian, "we are thrilled to showcase C3's portfolio of culinary brands all under one roof. Working with world renowned international talent, Citizens New York will provide a unique dining experience for all, serving as a high-energy destination for food and culture…reinvigorating the culinary scene with C3's newest offerings and [working] to bring together a shared community based on a love of food." According to a press release from the food hall's designer and Rockwell Group founder and president, David Rockwell, "with Citizens New York, we are turning the typical culinary market on its head, bringing our hospitality point of view to a communal, neighborhood marketplace that enhances and elevates an everyday ritual for workers, tourists, and locals alike." 

Though New York City's hall may be the first this year, it most certainly will not be the last concept established by C3. According to company plans, a 24,000 square foot food hall will be opening in Atlanta next year. Following that, C3 has already announced the opening of other locations in Seattle, Chicago, Philadelphia, and California.

Founded by attorneys Andreas Koutsoudakis and Michael Iakovou, KI Legal focuses on guiding companies and businesses throughout the entire legal spectrum as it relates to their business including day-to-day operations and compliance, litigation and transactional matters.

Connect with Andreas Koutsoudakis on LinkedIn.

Connect with Michael Iakovou on LinkedIn.

This information is the most up to date news available as of the date posted. Please be advised that any information posted on the KI Legal Blog or Social Channels is being supplied for informational purposes only and is subject to change at any time. For more information, and clarity surrounding your individual organization or current situation, contact a member of the KI Legal team, or fill out a new client intake form.

The post C3's Citizens Food Hall Opens to Public appeared first on KI Legal.