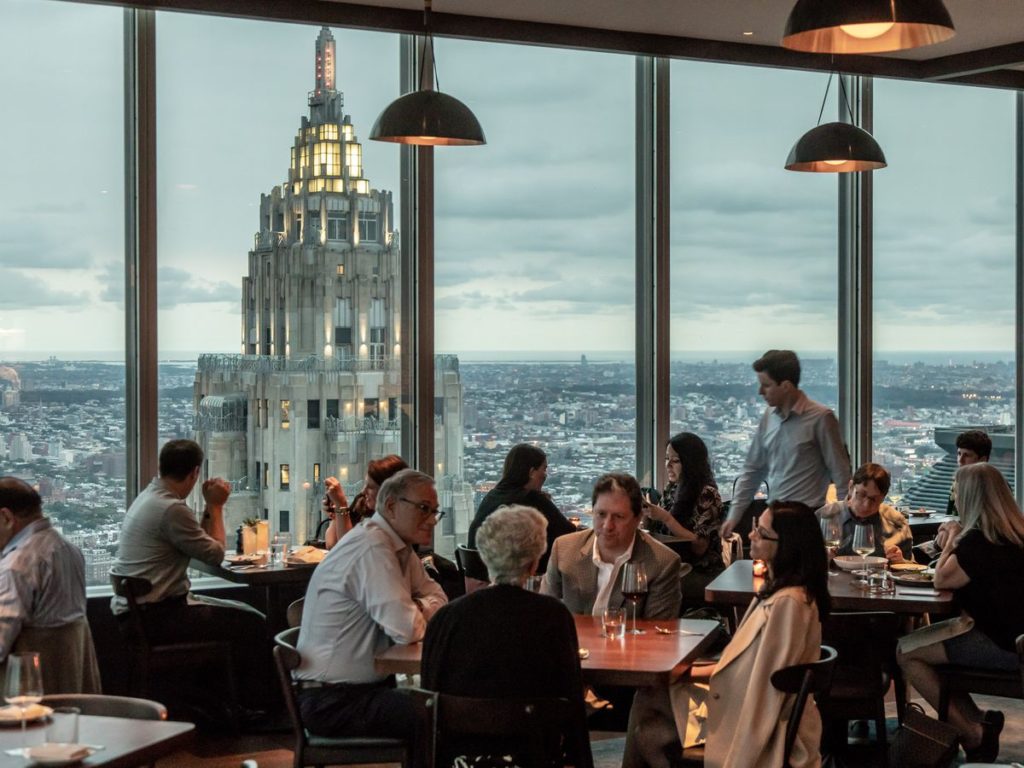 Photo courtesy of Gary He

Per the Department of Transportation, New York City's Open Restaurant Program is a citywide multi-phase program to expand outdoor seating options for food establishments to promote open space, enhance social distancing, and help them rebound in these difficult economic times. Businesses have the option of applying to be an open restaurant and use the sidewalk or curb lane adjacent to their restaurant, or they (as well as community-based organizations and BIDs) could apply with a group of three or more businesses on a block to temporarily close the street for outdoor dining. 

This program was wildly successful, and it offered New Yorkers the safety they needed during pandemic times. With the end of the state of emergency, however, this program does not automatically stay in place. As such, the city is working on making the program permanent so that restaurants can continue to use sidewalks and curbside spaces for outdoor dining. These efforts would include: making the program available citywide just as it was during emergency times, making tables and chairs removable, adhering to clear path and siting criteria, requiring license agreements for sidewalks and roadway seating, and entrusting the DOT with administering and enforcing the program. 

In order to achieve the Permanent Open Restaurant Program, the laws that control outdoor dining in non-emergency scenarios must be changed, particularly the Zoning Resolution. As of now the timeline projects that legislative proceedings will commence in fall of this year and continue until fall of 2022. By winter of 2022, applications for the program will open and it will formally launch by 2023. 

Interested parties can submit feedback to the DOT by following this link: https://www1.nyc.gov/html/dot/html/contact/contact-form.shtml?routing=or

Additionally, the New York City Hospitality Alliance is hosting a briefing on the program accompanied by the DOT and the Department of City Planning. The departments will reportedly be updating attendees on the interagency efforts being advanced to develop this program. 

Interested parties can register for the briefing by following this link: https://zoom.us/webinar/register/WN_80JYgVSfQPmdKn41L-uZ4g 

Founded by attorneys Andreas Koutsoudakis and Michael Iakovou, KI Legal focuses on guiding companies and businesses throughout the entire legal spectrum as it relates to their business including day-to-day operations and compliance, litigation and transactional matters.

Connect with Andreas Koutsoudakis on LinkedIn.

Connect with Michael Iakovou on LinkedIn.

This information is the most up to date news available as of the date posted. Please be advised that any information posted on the KI Legal Blog or Social Channels is being supplied for informational purposes only and is subject to change at any time. For more information, and clarity surrounding your individual organization or current situation, contact a member of the KI Legal team, or fill out a new client intake form.

The post Permanent Open Restaurants Program appeared first on KI Legal.