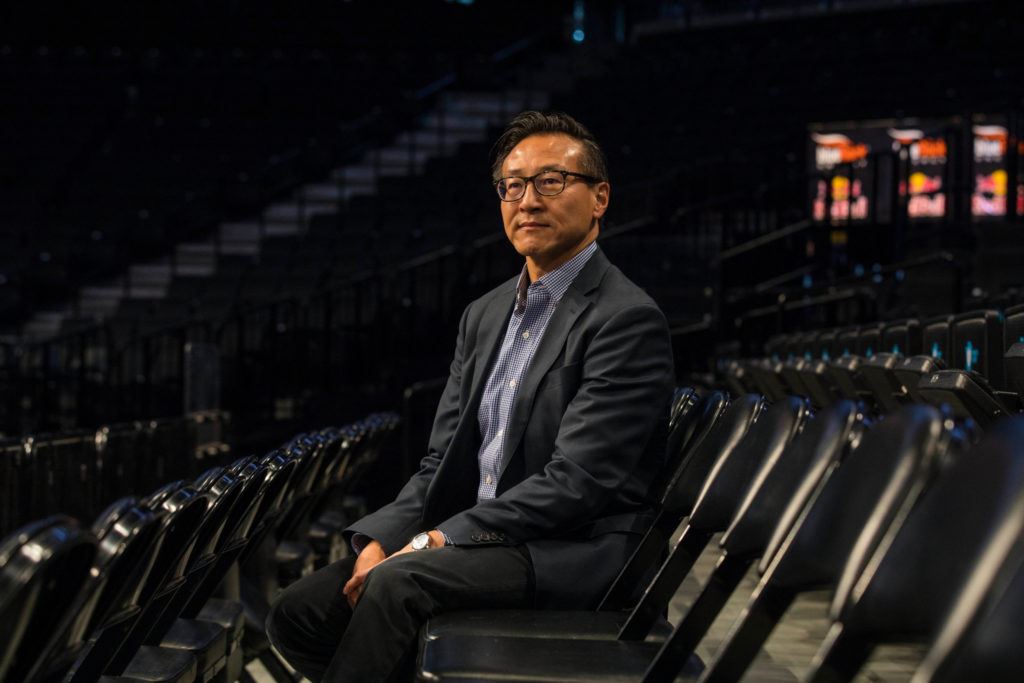 Photo courtesy of Hiroko Masuike/The New York Times
Joe and Clara Wu Tsai, owners of the Brooklyn Nets, have unveiled a $2.5 million loan program that will be catered towards Black-owned businesses that suffered losses from the pandemic. This program is a part of their $50 million commitment to help minority communities that they pledged following George Floyd's death; highlighting the systemic racism and socio-economic imbalances in the country, their donations and loans are meant to bridge the wealth inequality gap and make sure that everyone equally benefits from capital flows coming to the city. 
Although the loans will technically be part of the EXCELerate program, which provides grants to applicants with credit scores of 620 or lower, the couple have affirmed that character-based eligibility will also be a major facet of the program; applicants will need to provide adequate references from local community members in order to receive loans. 
Two types of loans are offered: 
Immediate interest-free funds of up to $15,000 for businesses that remained open throughout the pandemic but now need some help for rent/lease payments, equipment, and/or renovations. 
"Restart" Loan

Funds of up to $100,000 at 2% interest to help businesses reopen and get back to their pre-pandemic operations. 
When money from the program is repaid, it will become re-eligible for new loans while the interest will pay for administrative costs. 
Overseeing the fund will be Gregg Bishop, with the help of social organizations such as TruFund Financial and Brooklyn Alliance Capital. 

Founded by attorneys Andreas Koutsoudakis and Michael Iakovou, KI Legal focuses on guiding companies and businesses throughout the entire legal spectrum as it relates to their business including day-to-day operations and compliance, litigation and transactional matters.

Connect with Andreas Koutsoudakis on LinkedIn.

Connect with Michael Iakovou on LinkedIn.

This information is the most up to date news available as of the date posted. Please be advised that any information posted on the KI Legal Blog or Social Channels is being supplied for informational purposes only and is subject to change at any time. For more information, and clarity surrounding your individual organization or current situation, contact a member of the KI Legal team, or fill out a new client intake form.

The post Character Over Credit Scores: A New Loan Program for Black Businesses appeared first on KI Legal.