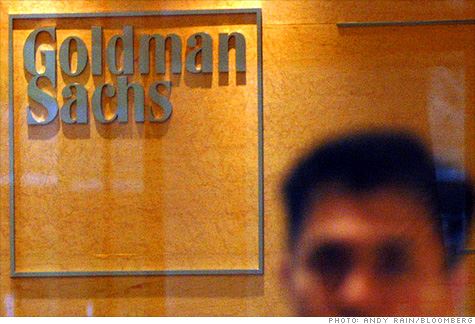 Photo courtesy of Andy Rain/Bloomburg

The Goldman Sachs Group, Inc. has been engaged in a shareholder class-action lawsuit on the basis of a violation of securities laws and regulations. The respondent shareholders allege that the firm allowed the hedge fund Paulson & Co. to help it bundle mortgages into bonds in a deal known as Abacus. In doing so, the hedge fund made $1 billion at the expense of investors. In addition to this collusion, Sachs wrongfully assured investors of its integrity and safeguards throughout the scope of Abacus' life. 

In 2010, Goldman Sachs was brought to court by the Securities and Exchange Commission and paid $550 million in a settlement after admitting that it should have disclosed the hedge fund's role; the firm's shares plunged once the public learned that it had artificially inflated its share price and engaged in illegal transactions. 

In 2011, the Arkansas Teacher Retirement System led investors in engaging Sachs in another lawsuit on the same conflict of interests basis. The case was brought to two lower courts and Sachs lost at the Second U.S. Circuit Court of Appeals last year. The Supreme Court subsequently took the case. 

Today, the Supreme Court is focused on the impact of Sachs' ethics and integrity assertions and the link between these statements and its share price. It has subsequently ruled that the case must go back to a lower court in order to determine whether a shareholder class-action lawsuit can proceed once again. The ruling comes in light of findings that the disputed statements are too generic to support a class action lawsuit; at question is whether the respondent shareholders have enough in common to constitute such a lawsuit. The firm's stock has since increased 1.8% in light of this ruling and presents the company with an edge in power.

Founded by attorneys Andreas Koutsoudakis and Michael Iakovou, KI Legal focuses on guiding companies and businesses throughout the entire legal spectrum as it relates to their business including day-to-day operations and compliance, litigation and transactional matters.

Connect with Andreas Koutsoudakis on LinkedIn.

Connect with Michael Iakovou on LinkedIn.

This information is the most up to date news available as of the date posted. Please be advised that any information posted on the KI Legal Blog or Social Channels is being supplied for informational purposes only and is subject to change at any time. For more information, and clarity surrounding your individual organization or current situation, contact a member of the KI Legal team, or fill out a new client intake form.

The post New Development in Goldman Sachs Shareholder Suit appeared first on KI Legal.