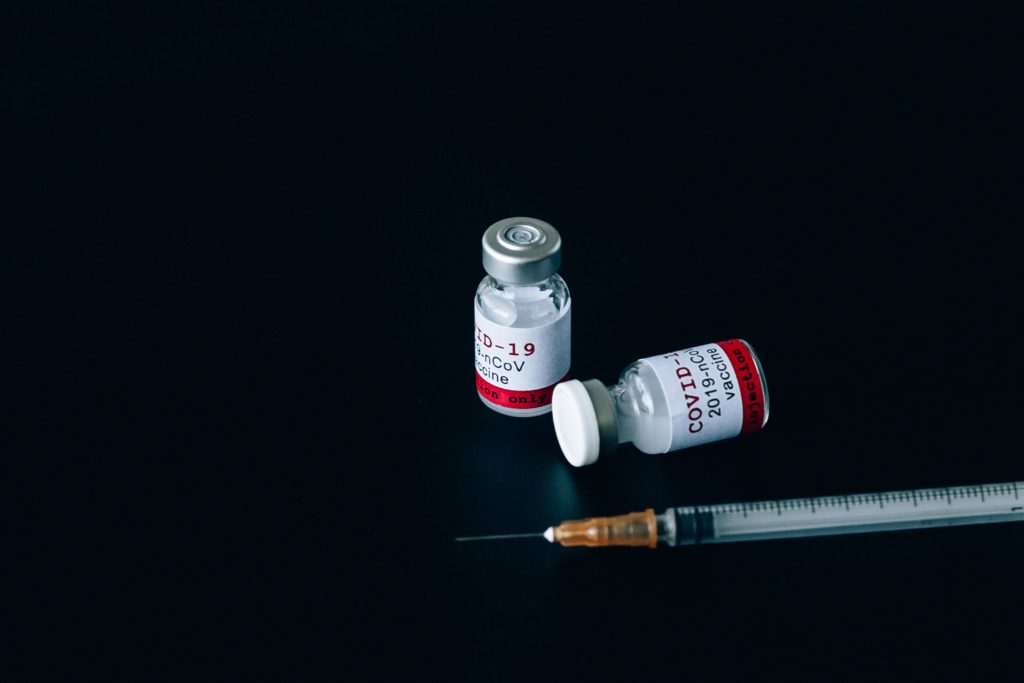 Photo by Nataliya Vaitkevich from Pexels
Governor Cuomo just finished a momentous announcement centered around the feat that we have long been waiting for: New York State's vaccination rate has hit 70%!
Full of symbolism regarding New York's past, present and future, the Governor labeled June 15th a day to always remember in his announcement. Drawing parallels to the post-9/11 climate in New York, the Governor cited many common similarities that Covid-19 has surfaced including: widespread fear,  naysayers, those who said New York will never come back, those who labeled New York a target, people fleeing, and, most importantly, a recovery that was not spontaneous. 
He also announced future plans to make New York a better place, jump-starting a new period of transition in which "we can now return to life as we know it… living, not just surviving, returns."
Here were some highlights:
Vaccination rates:
New York State – 70%
North County – 63.9%
Finger Lakes – 69.0%
Capital Region – 74.4%
Mohawk Valley – 60.6%
Western New York – 69.5%
Central New York – 70.5%
Southern Tier – 68.4%
Mid-Hudson – 71.9%
NYC – 68.4%
Long Island – 75.3%
Restrictions lifted – effective immediately state-mandated covid restrictions are lifted across commercial and social settings:
Sports and recreation
Construction
Manufacturing
Trade
Child care
Camps
Food services
Offices
Real estate 
Buildings
Agriculture
Fishing 
Forestry 
Amusement and family entertainment
Personal care services
Gyms 
Retail
Malls
Movie theaters 
Additional restrictions lifted:
Social gathering and capacity restrictions
Social distancing 
Mask mandate
Health screenings
Cleaning and disinfection protocols
Ventilation and air filtration 
Contact tracing 
What restrictions are staying in place; per federal CDC mandates:
Large-scale event venues
Pre-K to 12 schools
Public transit
Homeless shelters
Correctional facilities
Nursing homes
Healthcare settings
"New York is not reopening, we are reimagining" – future projects
New airports, upstate and downstate 
New LaGuardia airport, JFK airport, and airports upstate 
Rebuilding Manhattan 
Midtown plan 
A new Moynihan Train Hall 
A new Pier 76 Park
A new Penn Station
A new Port Authority Bus Terminal 
Second Avenue Subway will be extended to 125th St 
New Belmont Arena on Long Island 
Reconnecting with the waterfront: ROC The Riverway
Albany and Rochester
$29 billion investment in green energy 

Largest green transition in nation

First in-nation accessible and affordable broadband program 
Public health corps and citizen health corps training 
In order for us to learn from covid like we should have from past disease outbreaks 
Maximizing remote learning potential 
Telemedicine innovation 
Restoring public safety 
Helping the homeless 
What to look out for tonight:
All state assets will be lit in blue and gold,
Statewide fireworks will commence at 9:15pm to celebrate and honor essential workers 
Ending on a note of solidarity, the Governor highlighted the importance of remembering our motto – excelsior – in order to pull ourselves up, learn and be better, and reach out to our brothers and sisters in order to lift one another up to a height we've never reached before. 

Founded by attorneys Andreas Koutsoudakis and Michael Iakovou, KI Legal focuses on guiding companies and businesses throughout the entire legal spectrum as it relates to their business including day-to-day operations and compliance, litigation and transactional matters.

Connect with Andreas Koutsoudakis on LinkedIn.

Connect with Michael Iakovou on LinkedIn.

This information is the most up to date news available as of the date posted. Please be advised that any information posted on the KI Legal Blog or Social Channels is being supplied for informational purposes only and is subject to change at any time. For more information, and clarity surrounding your individual organization or current situation, contact a member of the KI Legal team, or fill out a new client intake form.

The post "Remember June 15th" – Governor Cuomo Covid-19 Restrictions Announcement appeared first on KI Legal.