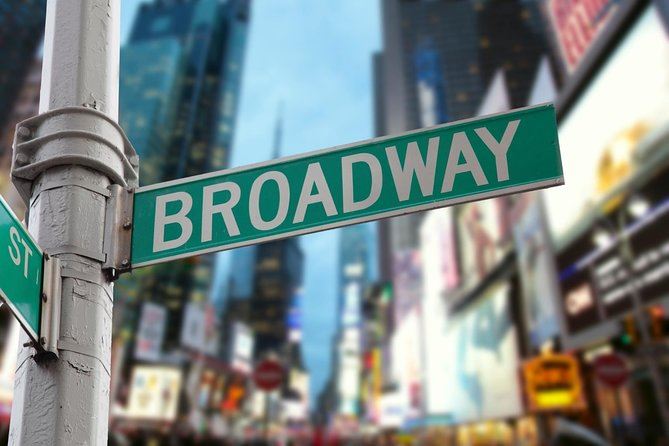 Photo from Viator

The performance, music, and nightlife scenes are struggling to plan for reopenings while they remain bogged down by tourist uncertainty, pandemic pay and job cuts, and a lack of sufficient federal aid. 

The arts and entertainment are cornerstones of New York City. Their importance to the city's economy lies in their monetary and cultural value. The industry is undoubtedly a major revenue and employment stream. Before the pandemic, it employed over 93,000 workers and paid them over $7 billion in wages. It was also crucial in supporting indirect businesses and jobs as well; waiters, bartenders, hotel clerks, and taxi drivers received more business thanks to performances and also put a portion of their paychecks back into them. In a report released by the Broadway League on the 2018-2019 season, it found that Broadway generated "$14.7 billion in economic activity and supported 96,900 jobs, when factoring in the direct and indirect spending of tourists who cited Broadway as a major reason for visiting the city." On the other hand, New York would be nothing without its immense cultural value that stems largely from this industry. Plays, concerts, and performances attract tourists far and wide, and are vital in keeping central business districts alive in the face of growing e-commerce.  

Lawmakers certainly acknowledge the essential nature of the industry. Mayor Bill de Blasio in particular has put a lot of work into supporting the culture by starting the $25 million City Artist Corps program, establishing a Broadway vaccination site for workers in the industry, and planning a "homecoming concert" featuring major artists. There are other signs of hope too: museums are crowded once again, despite timed reservation restrictions; concerts are drawing sold-out crowds; theatrical troupes are offering outdoor performances in parks; commercial off-Broadway theaters are been offering indoor performances as well; and private organizations have been planning their own marketing campaigns to draw tourists and residents to the city in addition to NYC & Company's $30 million campaign. 

The next few months will harshly test the industry nonetheless. 

Arts and entertainment businesses were forced to cut staff, slash programming, and shut down entirely over the course of the pandemic. Arts workers faced record high unemployment as their employers attempted to stay alive until they could safely reopen. Now, businesses not only need their workers back, but also they cannot afford to hire the same number of workers as before – both of which threaten them financially. 

The success of big ticket shows will be put to the test in the fall. "Springsteen on Broadway" has been the only show currently available while the rest have yet to resume. The first post-shutdown play entitled "Pass Over" will open its doors August 4th while musicals are aiming for September; these musicals include "Hadestown," "Waitress," "The Lion King," "Chicago," "Wicked," and "Hamilton." 

The bigger issue is whether enough customers will attend these major shows to provide sufficient support and business. Tourism is slowly climbing, but won't reach pre-pandemic levels for 4 years. Most Broadway shows will offer reduced schedules during their initial period in order to gauge demand. Most industry workers have also voiced their concerns about the harsh competition for customer attention and demand that will inevitably take place. 

These obstacles are compounded by the safety concerns as well – both health and public safety. While the vaccination rate in New York is good, reopening too quickly without the proper protocols can threaten the season; this has happened in Australia, which reopened shows but has been periodically closing them with new lockdowns, and in England, which has cancelled performances in order to comply with ever-changing social distancing protocols. The issue is repeated openings and closings are detrimental to public health, business livelihood, and employee morale. Public safety also threatens the industry in a uniquely New York way. The past several months have borne record high gun violence rates in the city, with incidents right in the middle of Times Square; city officials have vowed to keep these neighborhoods safe for tourists and theaters, however the fear remains entrenched.  

The future remains quite uncertain for the industry. Some are starting to look past this initial reopening and towards the continued efforts they will need to make in order to sustain demand, the quality of shows, and their operations during the holiday season instead.  

Founded by attorneys Andreas Koutsoudakis and Michael Iakovou, KI Legal focuses on guiding companies and businesses throughout the entire legal spectrum as it relates to their business including day-to-day operations and compliance, litigation and transactional matters.

Connect with Andreas Koutsoudakis on LinkedIn.

Connect with Michael Iakovou on LinkedIn.

This information is the most up to date news available as of the date posted. Please be advised that any information posted on the KI Legal Blog or Social Channels is being supplied for informational purposes only and is subject to change at any time. For more information, and clarity surrounding your individual organization or current situation, contact a member of the KI Legal team, or fill out a new client intake form. 

The post The Impending Return of the Arts Harbors Many Underlying Concerns appeared first on KI Legal.