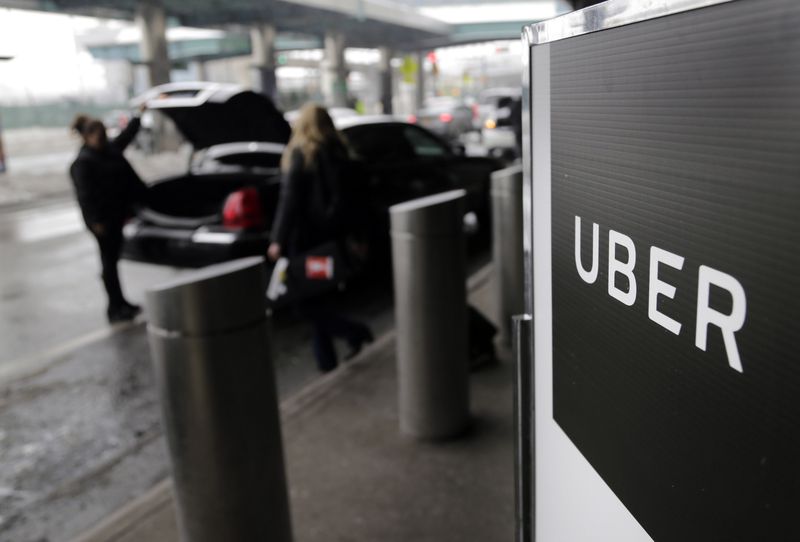 Photo courtesy of Seth Wenig/AP Photo

Gig work, though not a pandemic-era creation, has become extremely popularized over the course of the pandemic as demand skyrocketed in the face of harsh restrictions. The flexibility afforded by gig work is perhaps its greatest attraction, as workers are free to choose their hours and opt to work part time in order to establish an additional revenue stream. This being said, the pandemic has illuminated just how difficult gig work has been, with an overall lack of fair compensation and safety plaguing the workforce. 

2 surveys offer a closer look at what is jeopardizing the allure of gig work. 

The first is a survey of gig workers conducted by the Community Service Society of New York, an independent, non-profit organization centered around addressing the root causes of economic disparity, last summer. The survey found that about 1/5 of all employed New Yorkers were involved in gig work to some degree; this finding was higher than any estimations coming from the public and private realms. Most app-based workers stated that gig work was their primary source of income, which cements the fact that, contrary to popular belief, gig work is not a side hustle. However, they also divulged that having a permanent, full-time job would be preferred. The survey also found that gig workers were "significantly more likely" than regular employees to have suffered health and financial problems during the pandemic. This suffering took many different forms. 38% reported that they, or a family member, had been infected with Covid-19 compared to 26% of regular employees. Almost half of the gig workers reported that they worried "all or most of the time" about meeting their expenses compared to 1/4 of regular employees. For rent or mortgage payments, for example, 43% of gig workers disclosed that they were falling behind on their payments compared to 17% of regular employees. Medical care was also largely lacking for gig workers, who were more than twice as likely as regular employees to "lack health coverage, have struggled to fill a prescription, or delayed medical care." Overall, therefore, the survey found that over 50% of gig workers suffered at least 3 major hardships during the pandemic – including health, housing, and/or food – compared to less than 30% of regular employees. 

The second survey was conducted by the ILR School at Cornell University this spring, which surveyed over 500 gig workers. It primarily found that, although the minimum wage in New York City is $15 an hour, many workers for app-based services (such as UberEats, DoorDash and Lyft) earn less than 50% of that. Once they bought their own phones, transportation (such as electric bikes), and additional gear, they were earning somewhere between $6.57 and $7.87 per hour, not including tips; DoorDash did respond to this finding from the survey, stating that "nationally, Dashers earn over $25 per hour they're delivering and $33 per hour in Manhattan." Regardless, the survey concluded that these workers 1) are largely unable to pay rent and other expenses, 2) face irregularities in the payment of tips (because tips directly go to the company first), and therefore cannot depend entirely on tips to survive, and 3) the majority these workers are immigrants, many of whom are undocumented, who feel like they have very few other job options and thus have no choice but to suffer these realities. 

Other controversy surrounds gig work, and app-based services, in general. For one, working conditions at app-based services have recently raised concern from lawmakers in New York and other states; one gig worker surveyed, for example, explained that she had been repeatedly robbed during her time as a deliverer for an app service and eventually had to quit due to the strenuous labor involved with her position. Secondly, the conversation regarding whether gig workers should be classified as employees versus independent contractors is still ongoing. AB5 went into effect early last year in California, which required the reclassification of many gig workers for app-based businesses as employees rather than independent contractors – however this did not go uncontested. Instead of complying, Uber and Lyft responded by funding a public referendum that exempted drivers from some mandated employee benefits while granting them other protections. In New York, and Illinois, Lyft has attempted to counter similar legislation by establishing political action committees. A package of bills that would have allowed gig workers to organize was impeded in Albany as it faced scrutiny over pre-empted protections that it would have granted gig workers at the local level. Meanwhile, perhaps these app services might learn something from the New York City Taxi & Limousine Commission, which raised its minimum wage to $17.22/hour after expenses for yellow cab-drivers and drivers for ride-hail apps a couple years ago. A new set of bills pending in the New York City Council aims to provide more protections for delivery workers, especially with regards to a minimum wage and faster payment from the apps, which could also change the face of the industry. Despite these developments, many gig workers remain opposed to being classified as employees. As stated prior, flexibility is the most important facet of this job structure; should that be swapped out for set schedules decided by bosses, it may endanger the number of workers available and eager to take these positions. 

Founded by attorneys Andreas Koutsoudakis and Michael Iakovou, KI Legal focuses on guiding companies and businesses throughout the entire legal spectrum as it relates to their business including day-to-day operations and compliance, litigation and transactional matters.

Connect with Andreas Koutsoudakis on LinkedIn.

Connect with Michael Iakovou on LinkedIn.

This information is the most up to date news available as of the date posted. Please be advised that any information posted on the KI Legal Blog or Social Channels is being supplied for informational purposes only and is subject to change at any time. For more information, and clarity surrounding your individual organization or current situation, contact a member of the KI Legal team, or fill out a new client intake form.

The post Gig Workers, Though Essential to NYC Society, Are Struggling to Survive appeared first on KI Legal.