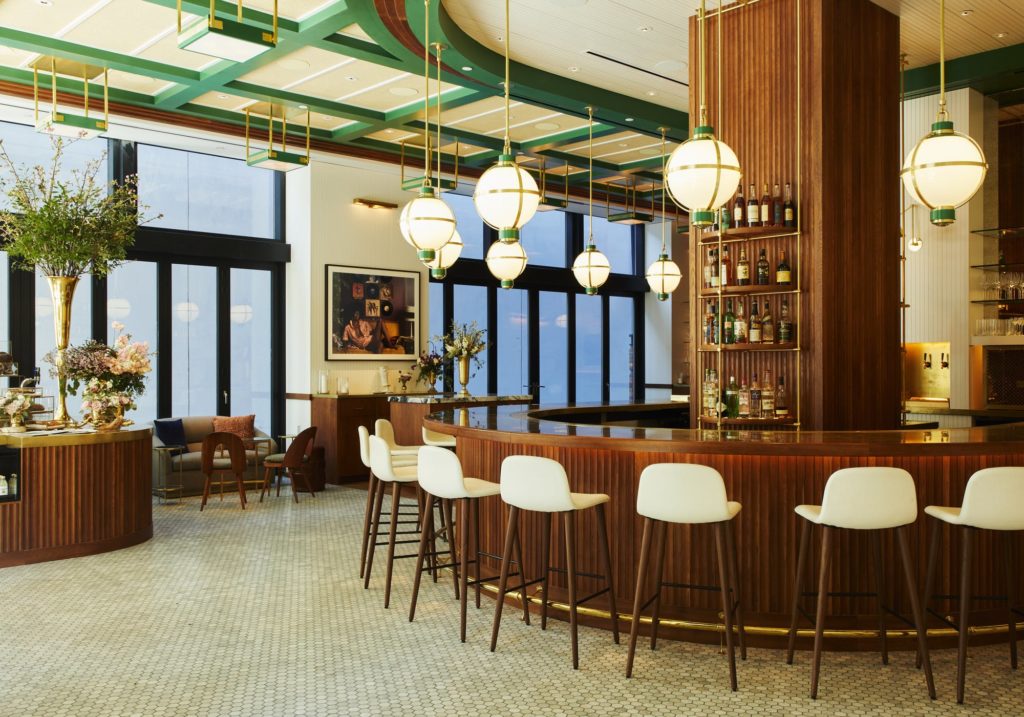 Photo courtesy of The Telegraph

Restaurant operators have been in a limbo since the Restaurant Revitalization Fund stopped accepting applications at the end of May, halted payments to pre-approved applicants and rejected all other applicants in the aftermath of 3 discrimination lawsuits in June, and promptly terminated its portal on the 14th of this month; as a result, 64% of eligible applicants never received funding from the original $28.6 billion fund allocated by the legislation. Now, however, small business owners who have been patiently waiting for a replenishment of the RRF may have their best chance yet. 

Yesterday, Blaine Luetkemeyer – Republican Congressman and ranking member of the House Committee on Small Businesses – introduced the Entrepreneurs Need Timely Replenishment for Eating Establishments Act (ENTRÉE Act) to Congress. The ENTRÉE Act would, according to the proposed legislation, assist foodservice businesses with $60 billion in funding; of particular focus are the foodservice businesses that were shut out of the first round of RRF funding, which was limited to priority groups including women, veterans, and socio-economically disadvantaged individuals. The accounted-for-funds will come from unspent Economic Injury Disaster Loans and state and local funds from President Biden's American Rescue Plan. The ENTRÉE Act does not include a priority-tiered application process, but will rather operate on a first-come, first-serve basis; to increase compliance and reduce the likelihood of lawsuits down the line, such as those filed against the Small Business Administration (SBA), the SBA will be increasing its oversight and audits.   

The fact that this bill was introduced proves that strong bipartisan support is still present for restaurants. According to a statement released by Sean Kennedy, executive vice president of public affairs for the National Restaurant Association, "there is an opportunity to find a path to consensus on how to ensure that the SBA is able to complete their mission by funding the nearly 200,000 applications left pending when the RRF closed." 

Although the ENTRÉE Act will essentially "replenish" the RRF, it will not do so technically since its funds will be drawn from pre-existing programs that are not the RRF. A technical replenishment of the RRF was proposed to Congress in June by Senators Kyrsten Sinema (D-AZ) and Roger Wicker (R-MS) and Representatives Earl Blumenauer (D-PA) and Brian Fitzpatrick (R-PA). This Restaurant Revitalization Fund Replenishment Act of 2021 has yet to be voted on. 

According to Congressman Luetkemeyer, the reason why replenishing the RRF would be less viable is because it would require "recklessly printing more money, which has led to widespread inflation." Instead, Luetkemeyer's ENTRÉE Act would be using unspent, allocated dollars.   

Luetkemeyer has "urged his colleagues to swiftly pass this legislation so restaurant owners everywhere can receive the assistance they so desperately need." As of now, there has been no indication that both the ENTRÉE Act and the Restaurant Revitalization Fund Replenishment Act of 2021will work in conjunction, nor has there been any word on when exactly Congress will vote on both bills

Founded by attorneys Andreas Koutsoudakis and Michael Iakovou, KI Legal focuses on guiding companies and businesses throughout the entire legal spectrum as it relates to their business including day-to-day operations and compliance, litigation and transactional matters.

Connect with Andreas Koutsoudakis on LinkedIn.

Connect with Michael Iakovou on LinkedIn.

This information is the most up to date news available as of the date posted. Please be advised that any information posted on the KI Legal Blog or Social Channels is being supplied for informational purposes only and is subject to change at any time. For more information, and clarity surrounding your individual organization or current situation, contact a member of the KI Legal team, or fill out a new client intake form.

The post Restaurant Revitalization Fund Update: ENTRÉE Act appeared first on KI Legal.