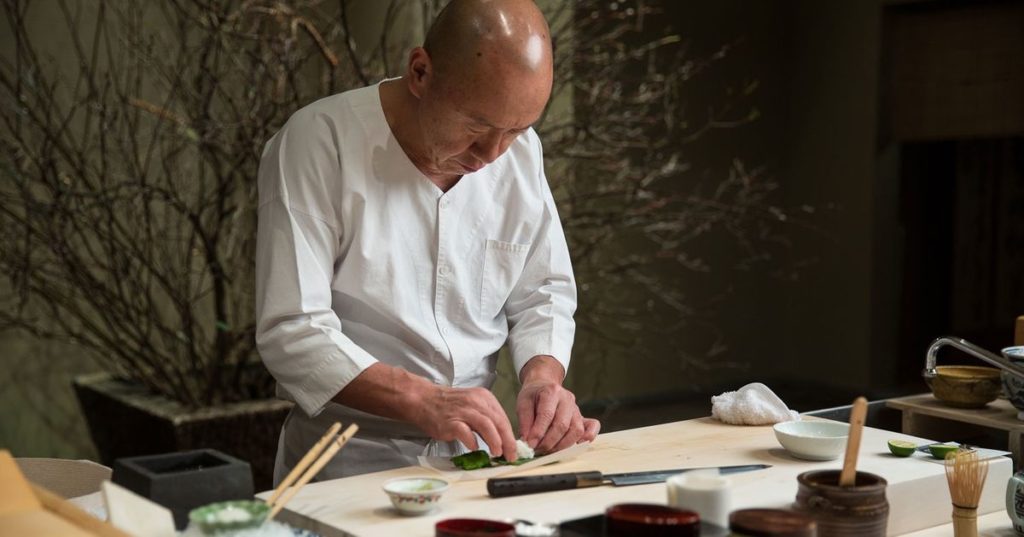 Photo courtesy of New York

Masa and Per Se, two of the nation's most-expensive culinary establishments, have just unveiled new tasting menus coming in at $800 or more. This marks the most expensive pricing tier for restaurants in the nation's history. The details speak for themselves: wine is extra, cancellation fees are steep, and dinner for two will essentially be more than $2000. This price tag is more than out-of-reach, even for patrons who save up for special-occasion meals, which tends to be the main demographic for restaurants such as these. 

Across the country, rising food and labor costs have led to higher menu prices. Other tasting-menu restaurants in the city – such as Aska, Atomix, Le Bernardin, Sushi Noz, and others – have also increased their menu prices anywhere from $20-$70 in order to keep up with the pandemic's effects. But Per Se and Masa remain outliers. 

Both restaurants are located on the 4th floor of the, now, Deutsche Bank Center. Masa, a modern Japanese restaurant offering high-end sushi, was already known for its pricey menus – with lunch and dinner coming in around $650; this price already reflected a $55 increase from pre-pandemic prices. Now, however, its $800 "chef's counter" offering is even more steep. Even more controversially, Masa reportedly received the maximum allowable grant of $5 million from the Restaurant Revitalization Fund earlier this year; the same fund that left 65% of New York state restaurants without funding. Per Se, on the other hand, is a French-American tasting menu landmark. Although it will continue to offer its original nine-course, $355/person menu, it will also add a more expensive option. This new option will come in at $850 per person, and will include 15-20 courses. Unlike Masa, Per Se seems to not have received Restaurant Revitalization Fund aid. 

Aside from exemplifying the lengths that restaurant owners must go to in order to stay afloat in the face of rising food and labor costs, these menu price increases signify another trend that came out of the pandemic: the rich have gotten richer. Both restaurants were already attracting inherently wealthier crowds, however these new menus are virtually catered towards clients who saw their net worths and revenues rise exponentially over the course of the pandemic. According to the Global Wealth Report published by Credit Suisse, the number of millionaires rose last year by 5.2 million to over 56 million; the one-percent's share of wealth has subsequently increased to 45%, which is a full percentage point higher than in 2019. This trend runs in stark contrast to the also rising poverty levels of the nation, especially amongst Black Americans. In June of this year, the Harris School of Public Policy of the University of Chicago and the Wilson Sheehan Lab for Economic Opportunities of Notre Dame University reported that 11% of all individuals in the nation were below the poverty line. 

The future of fine dining restaurants may very well increasingly follow a path similar to that of Per Se and Masa.

Founded by attorneys Andreas Koutsoudakis and Michael Iakovou, KI Legal focuses on guiding companies and businesses throughout the entire legal spectrum as it relates to their business including day-to-day operations and compliance, litigation and transactional matters.

Connect with Andreas Koutsoudakis on LinkedIn.

Connect with Michael Iakovou on LinkedIn.

This information is the most up to date news available as of the date posted. Please be advised that any information posted on the KI Legal Blog or Social Channels is being supplied for informational purposes only and is subject to change at any time. For more information, and clarity surrounding your individual organization or current situation, contact a member of the KI Legal team, or fill out a new client intake form.

The post Higher Prices From Two of the Nation's Already Most-Expensive Restaurants Point to Pandemic Disparities appeared first on KI Legal.