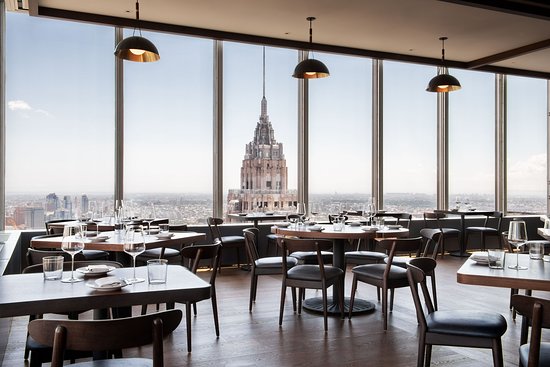 Photo courtesy of Tripadvisor
Restaurants and bars were reportedly the most active tenants in signing retail deals in New York City in the second quarter, which ended June 30th. This positive news, however, comes at the cost of a negative precedent: the fact that so many restaurants and bars had to close due to the pandemic. Datassential, a data and market research service catered towards the hospitality industry, found that over a 10th of restaurants in the country have closed permanently since the pandemic started; quantitatively, this represents 80,000 out of 779,000 businesses. With so many closings, many of the spaces left behind are still equipped with kitchen appliances. This, combined with record low rents, is now allowing restaurants to sign very attractive leases across the country. Not only are new businesses signing leases, but existing restaurants and bars that survived the pandemic are also expanding. 
According to CBRE, a commercial real estate services and investment firm, restaurant chains were the leading sector signing deals in New York City, with 23 deals totaling over 83,000 square feet of space. Coming in second were apparel businesses, with 10 leases totaling over 49,000 square feet, followed by health-care operators and jewelers, with two leases respectively. 
This trend offers a sense of relief for the retail real estate market, which is still recovering from months of inactivity and revenue loss. CBRE has confirmed that leasing velocity has decelerated for eight consecutive quarters, based on 16 major retail corridors in the city, and the number of direct, ground-floor availabilities has increased. 
The firm also found that average asking retail rents fell 10.7% to $615 per square foot, marking the 15th consecutive quarterly drop; this now means that current rent rates are at their lowest levels in almost a decade. 
Rent drops by areas in the city:
Along Spring Street in SoHo: dropped 22.9% during the second quarter to $487 per square foot
In Times Square: dropped 22.5% to $1,277
Around Grand Central: dropped 10.4% to $675 per square foot
In return, landlords have been notoriously offering various concessions in order to gain tenants for empty storefronts; these have been taking the form of anything from free rent periods to percentage-rent deals amongst others. 

This downward pressure on rents will continue to offer individuals in the hospitality industry the chance to establish their businesses. It will of course flatten out and then rise again down the line; however, the more immediate future holds more tourism, more space occupancy, and more business to look forward to. 

Founded by attorneys Andreas Koutsoudakis and Michael Iakovou, KI Legal focuses on guiding companies and businesses throughout the entire legal spectrum as it relates to their business including day-to-day operations and compliance, litigation and transactional matters.

Connect with Andreas Koutsoudakis on LinkedIn.

Connect with Michael Iakovou on LinkedIn.

This information is the most up to date news available as of the date posted. Please be advised that any information posted on the KI Legal Blog or Social Channels is being supplied for informational purposes only and is subject to change at any time. For more information, and clarity surrounding your individual organization or current situation, contact a member of the KI Legal team, or fill out a new client intake form.

The post Restaurant Are Finally Signing Leases Again appeared first on KI Legal.