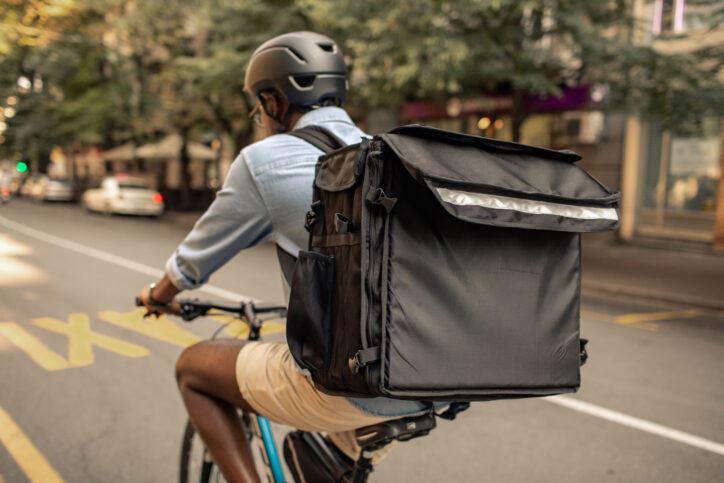 Photo courtesy of McGowan

The New York City Council just passed the most far-reaching legislative regulation of third-party food delivery services in the U.S. This legislative package has been highly contentious, with the third-party food delivery services strongly opposing several of the bills proposed. This being said, these laws will save suffering restaurants and level the unfair playing field that has long exploited restaurants. 

The key individuals who helped fight for this legislation, and advocate for small businesses in the city, include: Speaker Corey Johnson and his staff, and all the City Council members who sponsored the bill, including Councilmember Mark Gjonaj, Keith Powers, and Francisco Moya. 

The legislation includes the following: 

1. Data on Orders Placed Through Third-Party Food Delivery Services 

This law requires third-party food delivery services to share monthly information on customers who have placed an order with an establishment if that establishment requests the information; this information includes the customer's name, phone number, e-mail address, delivery address and the contents of their orders. The information must be provided in a machine-readable format, which the establishment can retain. Although services can not limit the establishments' use of the information, establishments are not allowed to sell, rent, or disclose the information without express consent from the customer under this law. 

As for the customer, the service must provide a clear disclosure to the customer regarding what information will be shared with the establishment. The customer is able to opt out of this information sharing completely, and can withdraw their consent to using their information after-the-fact. Additionally, customers can request that establishments delete their information.  

2. Extending the Prohibition of Certain Telephone Order Charges by Third-Party Food Delivery Services

This law prohibits third-party food delivery services from charging establishments for telephone orders that do not result in a transaction during the call. This law will extend until February 17th, 2022. 

3. Extending the Limitation on Fees Charged to Food Service Establishments by Third-Party Food Delivery Services.

This law extends the current fee cap on third-party food delivery services. At present, these services may only charge restaurants 5% for listing and marketing a restaurant on their platform and 15% for food delivery. These caps will extend until February 17th, 2022. In addition to this extension, the law also stipulates that the amount of the credit card fee may be passed through to the restaurant.  

4. Requiring Third-Party Food Delivery Services to Provide a Description of the Telephone Numbers Listed in Connection with Food Service Establishments.

This law requires third-party food delivery services to list an establishment's direct telephone number whenever they list an establishment's telephone number. If the service also lists a "unique," or secondary, telephone number, it must then disclose what type of telephone number each listing is, provide a description of the telephone numbers, and disclose any fees associated with using the "unique," or secondary, number for both establishments and customers.  

5. Prohibiting the Inclusion of a Food Service Establishment's Products on a Third-Party Food Delivery Platform Without a Written Agreement Authorizing Such Inclusion, and to Provide Penalties.

This law requires third-party food delivery services to obtain a written agreement from an establishment before it lists the establishment on its application or website. It also prohibits third-party food delivery services from requiring the establishments to indemnify the service, and/or their independent contractors or agents, for damage occurring after the delivery leaves the establishment. Any violation of this law will be subject to a civil penalty of $500 or less, per day, per establishment. 

Now that these bills have been signed, they will be sent to Mayor Bill de Blasio to hopefully sign them into law. 

Founded by attorneys Andreas Koutsoudakis and Michael Iakovou, KI Legal focuses on guiding companies and businesses throughout the entire legal spectrum as it relates to their business including day-to-day operations and compliance, litigation and transactional matters.

Connect with Andreas Koutsoudakis on LinkedIn.

Connect with Michael Iakovou on LinkedIn.

This information is the most up to date news available as of the date posted. Please be advised that any information posted on the KI Legal Blog or Social Channels is being supplied for informational purposes only and is subject to change at any time. For more information, and clarity surrounding your individual organization or current situation, contact a member of the KI Legal team, or fill out a new client intake form. 

The post Major Legislative Package Passed by City Council: Victory for Restaurants appeared first on KI Legal.