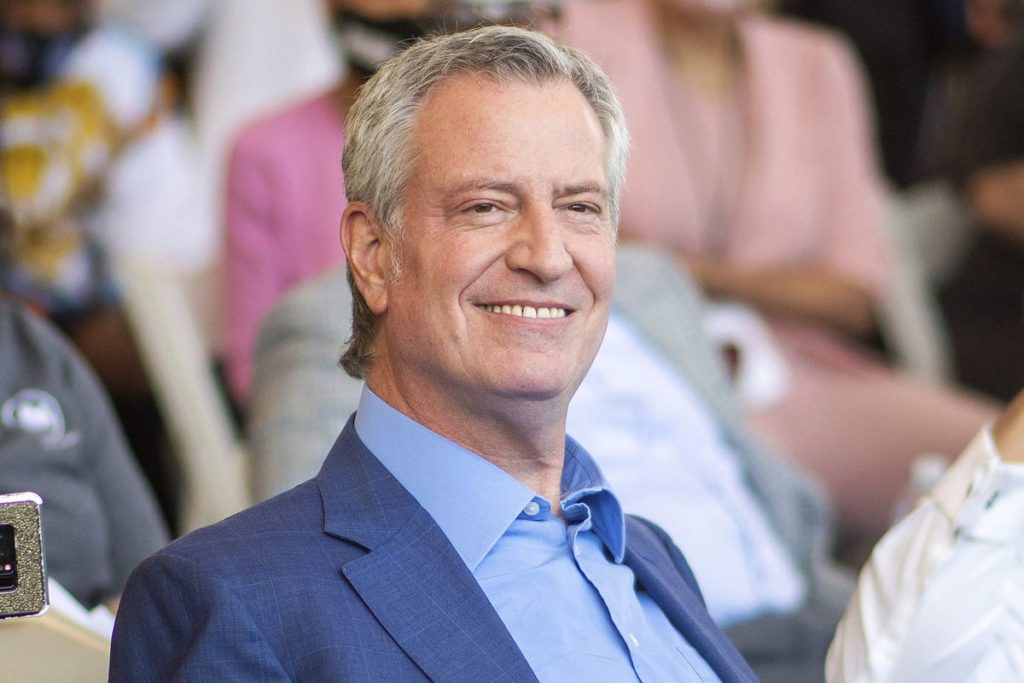 On the same day that the Key to NYC vaccination mandate went into effect, which requires customers and employees to show proof of vaccination in order to enter a variety of indoor public venues, Mayor de Blasio is already facing a lawsuit. 

The suit has been filed by a group of small businesses, almost all of which are located in Staten Island, including: Deluca's Italian Restaurant, Pasticceria Rocco, Max's Esca, and the Independent Restaurant Owners Association Rescue. The suit was filed in Richmond County Supreme Court yesterday. In addition, two fitness venues – Evolve-33 and Judo Jujitsu – were listed as plaintiffs.

The lawsuit states that "the executive order has rendered it impossible for anyone who chooses not to be vaccinated, for whatever reason, to work in the designated industries, wholly depriving them of their livelihood." It additionally argues that the mandate unfairly targets restaurants, and leaves out other indoor locations, namely hair salons, office buildings, and houses of worship. 

The suit has the support of multiple, prominent Republican elected officials. Representative Nicole Malliotakis and City Councilman Joe Borelli, who both represent Staten Island, have shared their support. Ms. Malliotakis publicly stated that "it is beyond ridiculous that the government is mandating these already struggling small business owners to be the city's 'vaccine police.'" In addition, Andrew Giuliani, a Republican running for governor, took to social media to share his support stating "I applaud the Independent Restaurant Owners Association lawsuit against de Blasio's vaccine mandates! Every private business and their customers should choose the terms of their patronage, NOT government and certainly not the incompetent de Blasio!" 

Mayor de Blasio has already expressed that his executive order can withstand a challenge in court. He stated yesterday "I've had the conversation with the Law Department — tremendous confidence that we're in a very strong legal position. We're in a global pandemic still. The decisions that have been taken have been taken with the leadership of our health officials who have been fighting this battle from the beginning." His law department's press secretary, Nick Paolucci, acknowledged that the city is reviewing the complaint. 

Founded by attorneys Andreas Koutsoudakis and Michael Iakovou, KI Legal focuses on guiding companies and businesses throughout the entire legal spectrum as it relates to their business including day-to-day operations and compliance, litigation and transactional matters.

Connect with Andreas Koutsoudakis on LinkedIn.

Connect with Michael Iakovou on LinkedIn.

This information is the most up to date news available as of the date posted. Please be advised that any information posted on the KI Legal Blog or Social Channels is being supplied for informational purposes only and is subject to change at any time. For more information, and clarity surrounding your individual organization or current situation, contact a member of the KI Legal team, or fill out a new client intake form.

The post Mayor Bill de Blasio Faces First Lawsuit Over Proof of Vaccination Mandate appeared first on KI Legal.