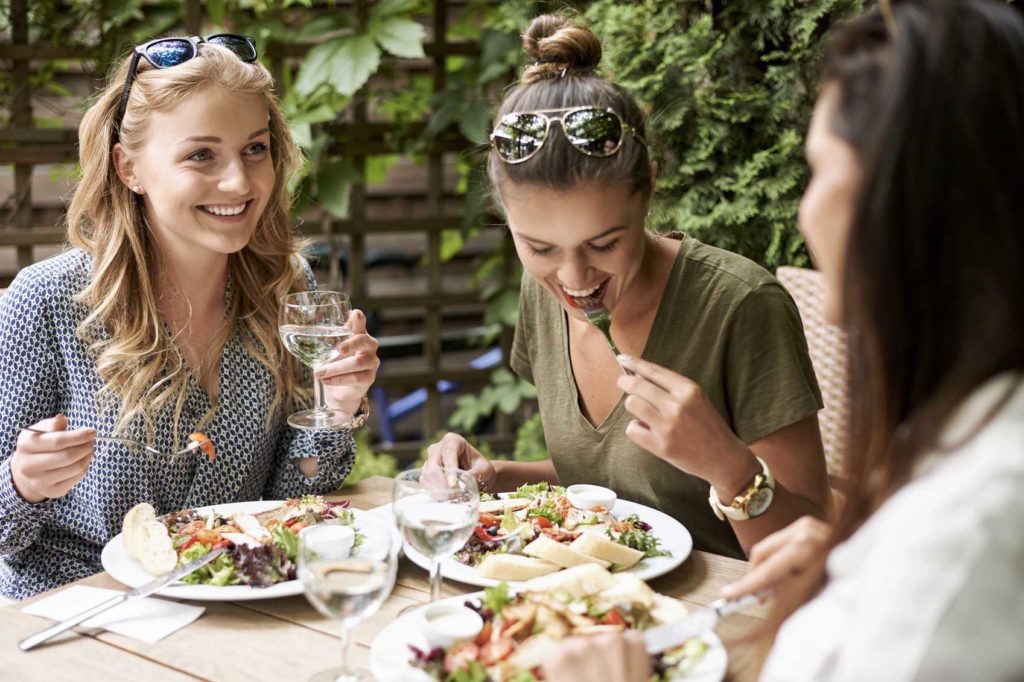 Over the years, price hikes are to be expected. However, the pandemic has effectively forced owners to implement more price hikes at higher degrees than they normally would, or ever have. The bottom line now: eating out is undoubtedly more expensive than it used to be. 

In addressing why this is the case, several statistics portray the foundation. Technomic, a food-service research firm, has found that "typical annual menu inflation is around 2.5%, [which] accounts for natural fluctuations in costs of goods and labor." In contrast, the U.S. Bureau of Labor Statistics found that prices at full-service restaurants have risen 4.3% in the past year; this is reportedly the largest 12-month increase ever recorded. 

Here are the big-ticket trends that are facilitating, and exacerbating, the situation. 

Massive Upshoot in Food Costs 

As mentioned earlier, food costs have always increased, however they have never increased at the rate and degree to which they do because of the pandemic. According to the U.S. Bureau of Labor Statistics, "in January of 2021, wholesale food prices began inching upward across the country, maintaining at least a one percent increase every month since then — a trend not seen since 1973." As such, 2/3 of restaurant operators said their total food costs were higher than they ever were pre-pandemic, as reported by the National Restaurant Association. What the pandemic has also changed is what is getting more expensive. Core ingredients aside, the cost of disposable ingredients such as cooking oils has doubled, and specialized ingredients have either fluctuated in an extreme manner or disappeared entirely. 

In normal times, wholesale food costs should account for 1/3 of a restaurant's budget. Due to the pandemic, however, restaurants are facing exorbitant prices that hinder their ability to maintain their budget structure. Beyond budgeting, this poses serious issues when businesses want to keep items on the menu but it no longer makes sense to do so. For example, if a plate of chicken wings would normally cost somewhere around $10 but, due to the shortage, the plate would now need to be $24 in order to turn a minor profit, then the restaurant would be better off not keeping the item on the menu altogether. But then what are the costs of terminating popular, or even staple, menu items and dealing with unhappy customers? Operators are left with choices that don't have a good outcome in any way: either adjust individual items, raise overall prices, or replace items entirely. 

To round it off, every facet of the supply chain has been affected. When restaurants finally reopened, the chain was hit with such an influx of demand that it took a long time to rebuild its operations, which were far from normal to begin with. As it struggled to readjust, rising costs and extreme weather only made it harder. This is not to forget the toll it took on the tangible parts of the chain – the boats, trains, and trucks – who had to deal with more delays and bigger orders than it ever saw before; this is supplemented by labor shortages of drivers, farm, and factory workers. 

When all of these forces combine, the restaurant has to make the unfortunate decision of either eating the added costs, putting it on the backs of customers, or abandoning the costs completely – i.e. shutting down. For small businesses and independent restaurants, this decision is particularly more difficult given they have less bargaining power to begin with. 

An Unrecognizable Labor Market 

As has been widely reported over the past several weeks, the labor market is dealing with conflicting tides: a surge in demand for labor met with a small applicant pool. According to the U.S. Bureau of Labor Statistics, there were 993,000 job openings in the restaurant and accommodations sector in March – the second-highest amount in over 20 years. Although the answers to this problem aren't new, they are certainly uncomfortable, if not impossible, for businesses at this moment. The solutions – raising wages and offering a variety of bonuses and benefits – cannot be met without gaining extra money in the first place, which can't be done without indulging in at least 1 (if you're lucky) of these methods: raising menu prices, letting staff go, cutting down on operational hours, and adding fees amongst others. This is not to mention the very serious industry-reset that is happening. The restaurant industry is not only competing with added government unemployment benefits but also with a widespread, workforce realization that they no longer want to bear the emotional and financial costs of working in the industry as it exists. 

Never Before Seen Added Expenses 

Lastly, the pandemic has introduced new, added expenses that restaurants now not only need to take into consideration but absolutely have on hand. The most obvious: PPE gear. Overlooking the exorbitant prices of plastic dividers and air purification systems, even previously-cheap items like gloves are now doubling in price. Another new set of items has to do with delivery – ie takeout boxes, cups, utensils, etc. These items certainly existed before, but the pandemic has made them necessary, and businesses and customers now know which ones are better or worse. Third-party food delivery services have become both a lifeline and perhaps one of the biggest revenue drainers for businesses – to the point where how to navigate this relationship and its costs has had to be decided by the government. Finally, outdoor dining areas are now a necessity, but also come with another long list of baggage. 

What the Future Looks Like

With all of this on their plate, restaurant operators are struggling beyond belief. They must also keep in mind that regulations and realities can change on a daily basis, that their choices will have tangible effects on their customers, and that prices are set to continue to rise for a while longer – all situations that have no easy remedy. What is clear is that, notwithstanding the unfortunate timing, all of these issues and trends were long overdue and the industry will benefit from the changes it makes in the long run. 

Founded by attorneys Andreas Koutsoudakis and Michael Iakovou, KI Legal focuses on guiding companies and businesses throughout the entire legal spectrum as it relates to their business including day-to-day operations and compliance, litigation and transactional matters.

Connect with Andreas Koutsoudakis on LinkedIn.

Connect with Michael Iakovou on LinkedIn.

This information is the most up to date news available as of the date posted. Please be advised that any information posted on the KI Legal Blog or Social Channels is being supplied for informational purposes only and is subject to change at any time. For more information, and clarity surrounding your individual organization or current situation, contact a member of the KI Legal team, or fill out a new client intake form.

The post "Going Out to Eat is So Expensive Now" Says Everyone appeared first on KI Legal.