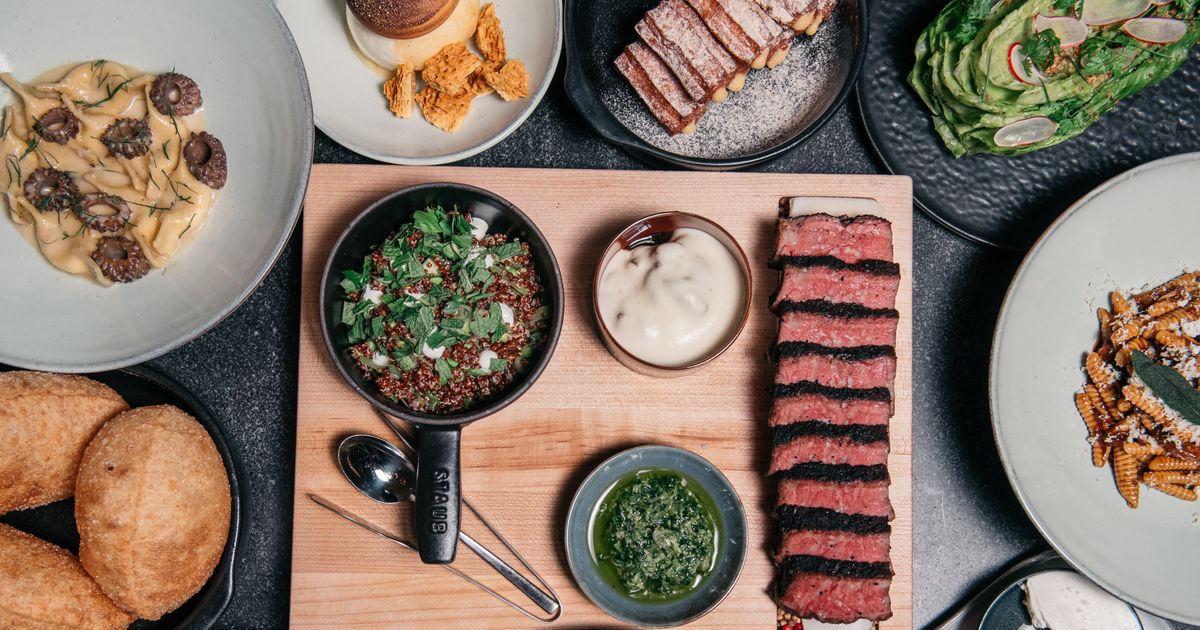 The duo behind the hit new American restaurant Crown Shy, James Kent and Jeff Katz, have opened their newest venture which takes up 4 floors in the same 70 Pine Street Art Deco building. The centerpiece will be SAGA – a 16-table, fine dining tasting menu restaurant. Located on the 63rd floor, SAGA will reimagine a space previously used as an apartment by oil titan Henry Latham Doherty in the mid-20th century. 

In addition to keeping the space's apartment aesthetic intact, the duo will replicate its low-key operations featured at Crown Shy at SAGA, despite its fine dining label. According to Kent and Katz, SAGA will feature mellow rap music, no dress code, no white tablecloths, and a more relaxed serving style from the staff. According to Katz, "what people want more now than ever before is real people, on the service side…People want real humans, and real interaction." This being said, certain fine dining staples will be continued. Servers will be limited to carrying 2 plates at a time, clearing and serving from the same side of the table, and touring diners around the restaurant. 

Aside from SAGA, the floor above will house a cocktail bar called Overstory and the last floor will constitute a private dining room. 

SAGA will open August 25th, though reservations will only be available for American Express cardholders until September 15th. From there on out, all will be able to enjoy the space open Wednesday to Saturday 5:30-9pm. 

Founded by attorneys Andreas Koutsoudakis and Michael Iakovou, KI Legal focuses on guiding companies and businesses throughout the entire legal spectrum as it relates to their business including day-to-day operations and compliance, litigation and transactional matters.

Connect with Andreas Koutsoudakis on LinkedIn.

Connect with Michael Iakovou on LinkedIn.

This information is the most up to date news available as of the date posted. Please be advised that any information posted on the KI Legal Blog or Social Channels is being supplied for informational purposes only and is subject to change at any time. For more information, and clarity surrounding your individual organization or current situation, contact a member of the KI Legal team, or fill out a new client intake form. 

The post Crown Shy Duo Expands by 4 Floors With New Venture appeared first on KI Legal.