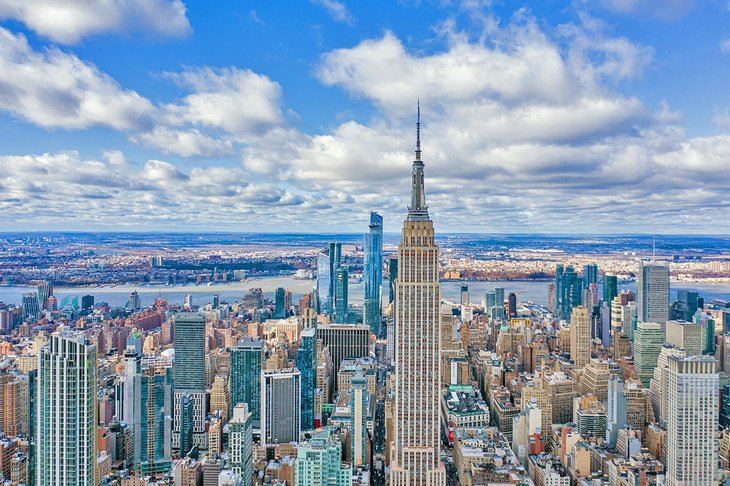 September was widely predicted to be the (re)start of normality, after a grueling year and a half of the pandemic's rampage. Broadway was set to reopen, retail stores and hospitality establishments would close in on their pre-pandemic levels, and tourists would venture back to the city. As the pandemic has taught us, however, plans are never set in stone – and the Delta variant has thrown this timeline for a loop. Major companies have slowly announced their delayed reopenings, big events and conventions have been rescheduled or cancelled, and cases have not ceased to rise. 

Now, New York City is only seeing setbacks. 

The city has largely trailed behind all other major cities in its economic recovery. Its current unemployment rate of 10.5%, which is almost twice the national average, is an effective first indicator. Overall employment in the city is over half a million jobs below its pre-pandemic levels; according to economist James Parrot, with the Center for New York City Affairs at the New School, the city will only be adding 20-30 thousand jobs per month this fall as opposed to the 40-50 thousand anticipated. With remote work remaining such an attractive option, and with so much new technology making it easier to conduct business online, it is unsure when suburban workers will return to the city. 

Its Covid-19 cases have been on a sharp rise since the start of July, despite its increased vaccination campaigns; a recent proof of vaccination mandate, though necessary, highlights the situation's severity. 

One of the mandate's targets, the leisure and hospitality industry, has been suffering from persistent, steep losses. Aside from its internal shortcomings, the blue-collar industry's labor and employment problems also stem from the lack of white-collar workers; when those industries start working in-person again, the situation is sure to change – but when will that be? In addition, the rescheduling of big events, whether that be weddings or company parties, only puts the industry more at a loss. 

Tourism is largely being hindered by international travel restrictions, because international visitors make up the bulk of the city's tourism revenue. Biden's late July decision to continue enforcing travel restrictions with European countries was yet another major blow; but as we look forward to this fall, international border openings by the holidays seem unlikely as well. 

There are some positive trends, however. Domestic tourism, for example, is still rising. Foot traffic in Times Square was reported to be over 200,000 a day in July, which is higher than the previous months. Broadway shows are still technically scheduled to recommence in September, as will in-person schooling at city schools – both of which will bring more workers back. 

Overall, however, the momentum is overwhelmingly slow. 

Founded by attorneys Andreas Koutsoudakis and Michael Iakovou, KI Legal focuses on guiding companies and businesses throughout the entire legal spectrum as it relates to their business including day-to-day operations and compliance, litigation and transactional matters.

Connect with Andreas Koutsoudakis on LinkedIn.

Connect with Michael Iakovou on LinkedIn.

This information is the most up to date news available as of the date posted. Please be advised that any information posted on the KI Legal Blog or Social Channels is being supplied for informational purposes only and is subject to change at any time. For more information, and clarity surrounding your individual organization or current situation, contact a member of the KI Legal team, or fill out a new client intake form. 

The post A Look at the State of Recovery in New York City appeared first on KI Legal.