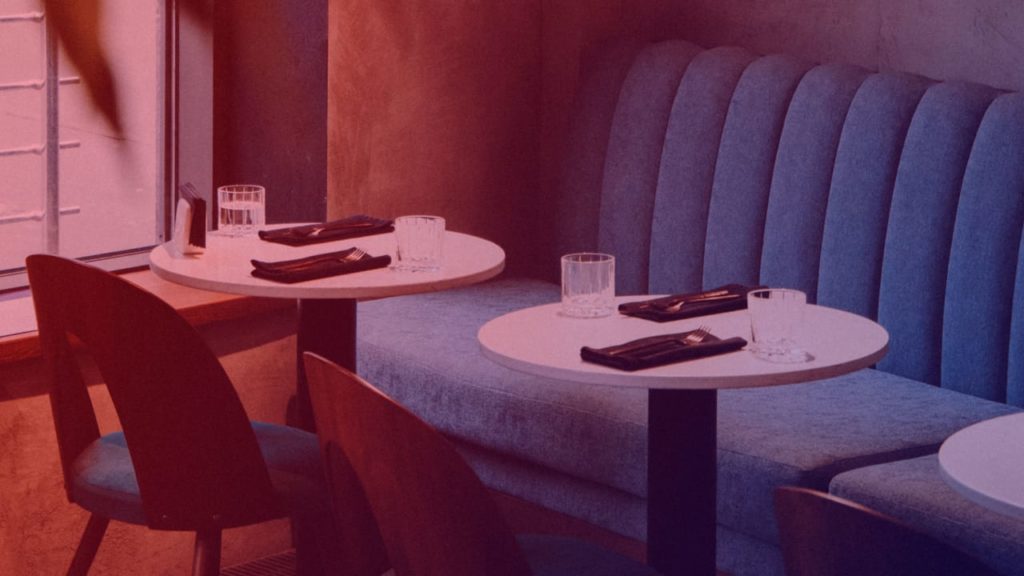 OpenTable, the largest online restaurant-reservation platform, has entered into a partnership with CLEAR, the company known for quick-identifying, touchless biometric kiosks in airports. The two companies have come together to offer users an easier way to present their proof of vaccination records; OpenTable will only be using CLEAR's digital vaccine card and mobile apps, leaving behind its costly kiosks and subscription costs. 

OpenTable is CLEAR's latest partnership having to do with the pandemic. Prior to the Delta variant's rapid escalation, CLEAR was already offering its health pass services for other venues, such as sports arenas and enterprise customers; it has grown to work with 1/3 of all NBA teams, as well as other NHL and MLB teams, over the past year. With the variant's rise, however, other venues and industries began recognizing the need for proof of vaccination technology as well. According to CLEAR's Executive Vice President of Growth, Catesby Perrin, the company "is seeing a bit of a realization that COVID is going to be here for a while, as much as we hoped that we were coming to the end… [it has since] seen a wild acceleration of inquiries." Now, it is formally making its transition into the food and beverage industry. 

How Will It Work?

OpenTable has already laid out how opting in to the digital vaccine card will look like for users. According to the platform, once a reservation at a restaurant that has vaccine requirements is made on the app, the user will be prompted with a CLEAR banner on the reservation confirmation page. Once the user clicks on the banner, it will redirect them to an information page where they can find further details and instructions on how to create their card. When the user arrives at the restaurant for their reservation, they can tap the CLEAR button on the reservation confirmation page on the app and it will present the restaurant with their digital vaccine card. This digital vaccine card is significant for two reasons. The first is that it reportedly connects a person's identity to their proof of vaccination from hundreds of vaccine providers and national pharmacies including Walmart, Atlantic Health System, the state of California, and the state of New York. Secondly, OpenTable has announced that it will not be storing vaccination card data or other personal health information garnered from the digital card unless voluntarily provided by the diner to the restaurant. 

Both companies have issued statements regarding the new installment. CEO of OpenTable Debby Soo stated "our partnership with CLEAR furthers our commitment to help both restaurants and diners navigate dining out in the next chapter of the pandemic. For the last 18 months, we've focused all of our energy on building innovative features that make it easier to Dine On safely. This collaboration aims to streamline restaurant entry, saving time for both restaurant staff and diners and lets everyone focus on the meal, not the logistics." In response, CLEAR CEO Caryn Seidman-Becker stated "now more than ever, it is important that the people and experiences which make up the lifeblood of our communities safely stay open for business. We are proud to work with OpenTable to make it easy and safe for diners and restaurants to come back together during this time." 

Timeline: The integration will launch sometime in September on OpenTable's app for iPhone and Android users. 

Founded by attorneys Andreas Koutsoudakis and Michael Iakovou, KI Legal focuses on guiding companies and businesses throughout the entire legal spectrum as it relates to their business including day-to-day operations and compliance, litigation and transactional matters.

Connect with Andreas Koutsoudakis on LinkedIn.

Connect with Michael Iakovou on LinkedIn.

This information is the most up to date news available as of the date posted. Please be advised that any information posted on the KI Legal Blog or Social Channels is being supplied for informational purposes only and is subject to change at any time. For more information, and clarity surrounding your individual organization or current situation, contact a member of the KI Legal team, or fill out a new client intake form. 

The post OpenTable and CLEAR Partner to Offer Users a Digital Vaccine Card appeared first on KI Legal.