By Steven Siegler and Sachika Yadav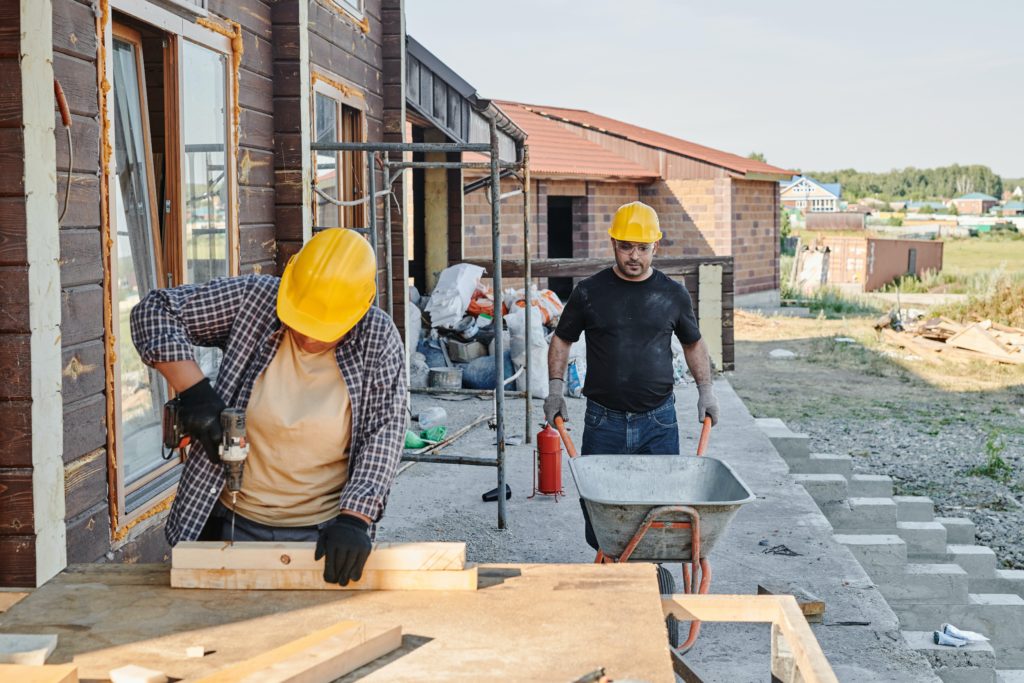 The construction industry is one of the largest industries in the United States, consisting of millions of employees, many of whom are of a diverse background. Construction is an important aspect of the American economy. The construction sector in New York State is the fourth-largest in the nation. A majority of workers in this sector nationwide and in New York (and New York City in particular) are immigrants and underrepresented minorities.
According to the Equal Employment Opportunity Commission (EEOC), the federal agency who is responsible for "enforcing federal laws that make it illegal to discriminate against a job applicant or an employee because of the person's race, color, religion, sex, national origin, age, disability, or genetic information," there is widespread discrimination of marginalized workers in the construction industry, specifically women and people of color. Recently, the EEOC has been investigating this discrimination in the construction industry and has been providing guidance to employers in this industry to remedy this.
 On May 17, 2022, the EEOC held a hearing examining specific instances of discrimination and harassment based on race, national origin, and sex in the construction industry. Such discrimination is a violation of Title VII of the Civil Rights Act[SS1]  as well as the New York Human Rights Law, the New York City Administrative Code, and the New Jersey Law Against Discrimination.[1] The EEOC explored employment practices and policies that the industry could implement to address and prevent systemic discrimination.[2] The EEOC provided evidence, through witness testimony, of race and sex-based discrimination of marginalized workers in construction. The witnesses included Dr. Trevor Griffey, a lecturer in U.S. History at the University of California Irvine, Chris Winters, a military and tribal liaison of the International Union of Painters and Allied Trades District Council #5, and Japlan "Jazz" Allen, an ironworker. These witnesses detailed challenges that women and people of color face in an industry which is mostly dominated by white male employees. According to the EEOC, the employment policies in the construction industry should specifically detail what conduct is prohibited and include procedures on how to respond when there has been a potential violation. Further, there should be ongoing training for workers, supervisors, managers, and owners so that they are aware not only of the policies but also the steps needed to report, investigate, and address potential violations.
 Following this hearing in May, the EEOC brought three separate cases against construction companies in Nevada, California, and Florida for sex and national origin discrimination, respectively. In Nevada, a plumbing company was forced "to pay $500,000 in monetary relief…provide specialized training on sexual harassment to human resource officers and managers…[and] to post a notice about the lawsuit."
Employers in the construction industry need to be aware of the repercussions they can face from the EEOC and private lawsuits if they fail to develop policies and practices to combat such discrimination in the workplace. We highly recommend to all our construction industry clients to have their employment policies reviewed and updated, and training protocols and complaint procedures implemented, by a knowledgeable employment attorney such as those on our team here at KI Legal. Taking this proactive approach to discrimination will reduce the risk of employment litigation by the EEOC or employees.
---
[1] Civil Rights Act of 1964 § 7, 42 U.S.C.
[2] https://www.eeoc.gov/meetings/meeting-may-17-2022-knocking-down-walls-discrimination-and-harassment-construction/transcript
---
 [SS1]As well as the New York Human Rights Law, the New York City Human Rights Law, and the New Jersey Law Against Discrimination
---
*ATTORNEY ADVERTISING*

*PRIOR RESULTS DO NOT GUARANTEE A SIMILAR OUTCOME*

This information is the most up to date news available as of the date posted. Please be advised that any information posted on the KI Legal Blog or Social Channels is being supplied for informational purposes only and is subject to change at any time. For more information, and clarity surrounding your individual organization or current situation, contact a member of the KI Legal team.  

 _____________________________________________________________________________________________ 

KI Legal focuses on guiding companies and businesses throughout the entire legal spectrum. KI Legal's services generally fall under three broad-based practice group areas: Transactions, Litigation and General Counsel. Its extensive client base is primarily made up of real estate developers, managers, owners and operators, lending institutions, restaurant and hospitality groups, construction companies, investment funds, and asset management firms. KI Legal's unwavering reputation for diligent and thoughtful representation has been established and sustained by its strong team of reputable attorneys and staff. For the latest updates, follow KI Legal on LinkedIn, Facebook, and Instagram. For more information, visit kilegal.com.   

The post EEOC Cracks Down on Discrimination in the Construction Industry appeared first on KI Legal.