By Kyriaki Christodoulou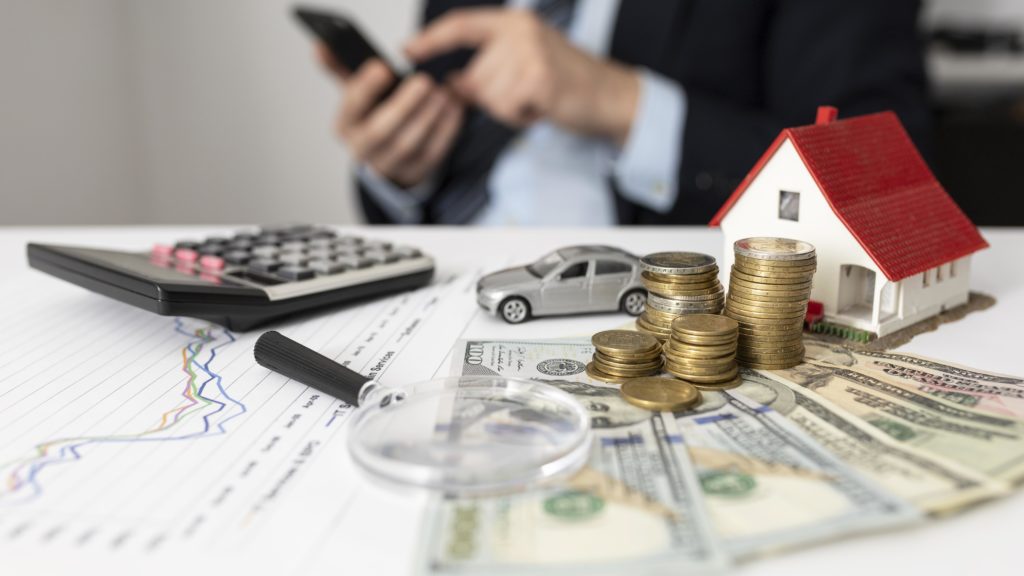 What is Adequate Protection?
Adequate protection is a remedy used to compensate secured creditors for the loss in value of their collateral caused by the automatic stay, which occurs as a result of a bankruptcy filing. It is also used to protect secured creditors against loss caused by the use, sale, or lease of their collateral. This protection is necessary because lenders are precluded by the automatic stay from foreclosing or taking other action to protect the value of their property.
Adequate protection is defined in Section 361 of the Bankruptcy Code.  Under Section 361, a debtor must: (1) make a cash payment or payments to the extent the stay results in a decrease in the value of its collateral; or (2) provide the creditor an additional or replacement lien, such as a replacement lien on post-petition accounts receivable.  The court can also grant other relief that will result in the "realization" of the "indubitable equivalent" of the creditor's interest in its collateral[1] to the extent options (1) or (2) are insufficient to provide the creditor with adequate protection.    
Who is Entitled to Adequate Protection?
The interests that are protected vary depending on whether the creditor is under-secured or over-secured. This is because the extent of protection is limited to the creditor's interest in the property, or in an amount equal to the decline, rather than the value of its claim. Because an under-secured creditor holds debt that exceeds the value of the collateral, its full claim is not protected. Only that portion of the claim that is secured may be adequately protected. On the other hand, over-secured creditors hold debt that is less than the value of the collateral securing the debt, so the full value of over-secured claims is protected. Finally, creditors holding a perfected security interest, creditors with a right of setoff, guarantors, and other entities such as co-owners, may be entitled to adequate protection. Unsecured creditors are generally denied adequate protection.
When is Adequate Protection Required?
Secured creditors can request to terminate or modify the automatic stay to protect against an actual or threatened decline in the value of the collateral. If relief from the automatic stay is denied, secured creditors are entitled to adequate protection, but only to the extent the stay caused a diminution in the value of their collateral.[2] The loss must be attributable to the stay.
Secondly, a secured creditor with an interest in property that the debtor wants to use, sell, or lease, may ask the court that such use, sale, or lease be conditioned on the receipt of adequate protection. Where the property used, sold, or leased is not cash collateral, the creditor must file a motion with the court asking for adequate protection.[3] Until such motion is filed, the debtor is free to use, sell, or lease the property in the ordinary course of business.[4] Where the property is cash collateral, it can only be used, sold, or leased with the creditor's consent, or if the court, after notice and a hearing, finds the creditor is adequately protected and authorizes its use.
When Adequate Protection Fails
If adequate protection proves to be insufficient, secured creditors are entitled to receive a super-priority claim, or a claim with priority over all other administrative expense claims allowed in the case.[5] Of course, this right is limited as follows:
(1) it is only available to creditors whose rights are secured by a lien;
(2) it applies to creditors who received adequate protection that later turned out to be insufficient;
(3) the creditor must have made a timely request for adequate protection and it must have been granted by a court order; and
(4) the claim must be allowable as an administrative expense.
Conclusion
Whether you are a debtor or creditor in a current or looming bankruptcy matter, experienced bankruptcy attorneys are necessary to protect your interests. Adequate protection is a powerful tool for creditors, and one that debtors must be aware of before taking actions that trigger this issue. Often times, litigation over this issue can be avoided if it is properly planned, even cooperatively with the secured creditor involved. 
Contact KI Legal's experienced bankruptcy attorneys for more information.
---
[1] 11 USCA § 361
[2] 11 USCA § 361(1)
[3] 11 USCA § 363(e)
[4] 11 USCA § 363(c)(1)
[5] 11 USCA § 507(b)
---
*ATTORNEY ADVERTISING*

*PRIOR RESULTS DO NOT GUARANTEE A SIMILAR OUTCOME*

This information is the most up to date news available as of the date posted. Please be advised that any information posted on the KI Legal Blog or Social Channels is being supplied for informational purposes only and is subject to change at any time. For more information, and clarity surrounding your individual organization or current situation, contact a member of the KI Legal team.  

 _____________________________________________________________________________________________ 

KI Legal focuses on guiding companies and businesses throughout the entire legal spectrum. KI Legal's services generally fall under three broad-based practice group areas: Transactions, Litigation and General Counsel. Its extensive client base is primarily made up of real estate developers, managers, owners and operators, lending institutions, restaurant and hospitality groups, construction companies, investment funds, and asset management firms. KI Legal's unwavering reputation for diligent and thoughtful representation has been established and sustained by its strong team of reputable attorneys and staff. For the latest updates, follow KI Legal on LinkedIn, Facebook, and Instagram. For more information, visit kilegal.com.   

The post What is Adequate Protection? appeared first on KI Legal.