By Kyriaki Christodoulou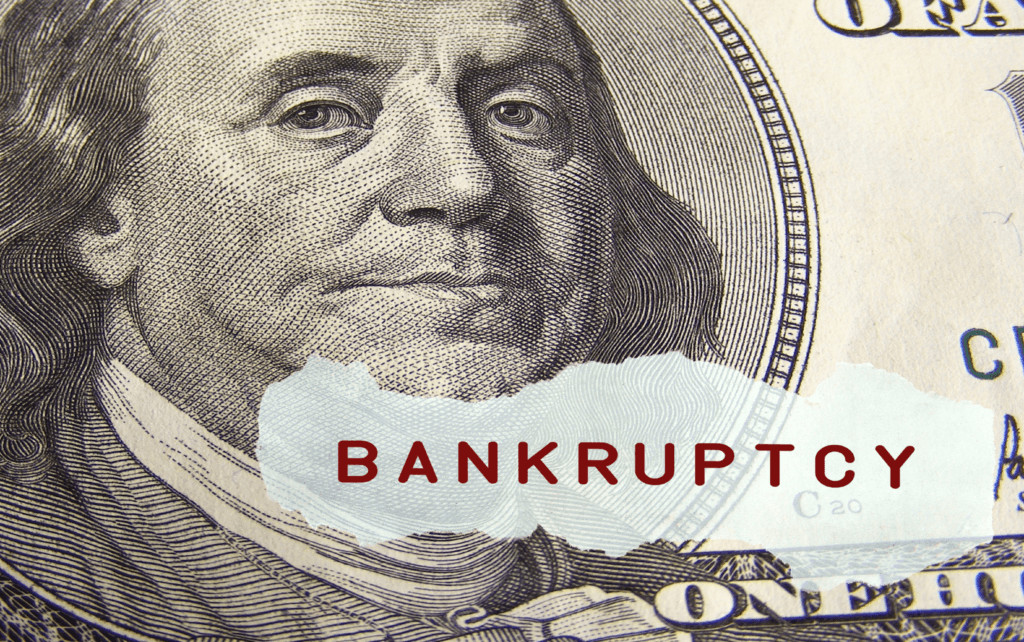 While the stigma of bankruptcy permeates society, arguably to a detriment, it is important to understand the opportunities which the bankruptcy process offers. So, let's start with what is bankruptcy? Bankruptcy is a tool employed by business debtors and individual debtors to discharge their debts and resolve disputes with creditors in an organized and orderly fashion. Put simply, it gives honest debtors a fresh start. Bankruptcy preserves struggling companies when rehabilitation maximizes value to creditors. It provides the debtor with a "breathing spell," allowing reorganization or liquidation of its affairs without collections pressures from creditors. It also provides a forum for creditors to protect their interests.
The bankruptcy process is governed by title 11 of the United States Code (the "Bankruptcy Code"). The honest debtor chooses from six types of bankruptcy cases under which to proceed, subject to eligibility requirements. How many different types of bankruptcy are there? There are six different types of bankruptcy:
Chapter 7,
Chapter 9,
Chapter 11,
Chapter 12,
Chapter 13,
Chapter 15.
Chapter 9 is for municipalities. Chapter 12 applies to family farmers or fishermen. Chapter 13 is for individuals. Chapter 15 applies to cross-border cases. Of the six, chapters 7 and 11 are the most widely used, particularly by corporate debtors. Recently, the Small Business Reorganization Act of 2019 created a subsect of a chapter 11 case, under subchapter v of chapter 11. Subchapter v offers, in theory, a streamlined and less expensive reorganization process for companies or individuals that meet the qualifications, including debt limits that do not exceed $2,725,625.00.  
So, who is involved in bankruptcy? There are several key players in bankruptcy, and the players depend on the nature of the case and the type of debt involved. A debtor is the individual or entity which has either elected to file bankruptcy.  A debtor can also be forced into an involuntary bankruptcy by creditors. A debtor-in-possession is a debtor in a chapter 11 case, which remains in possession of its assets and its business affairs, but now is a trustee in possession of its assets for the benefit of creditors. The chapter 11 filing creates an estate comprising of all the debtor's assets. The Trustee or debtor in possession are the official representatives of the estate and owe fiduciary duties to the estate and its creditors. In chapter 11, if the debtor in possession mismanages the estate or the bankruptcy case, it may be removed from possession and a chapter 11 trustee will be appointed to takeover and operate the estate and the business of the debtor.
The term "trustee" is also used in the name of two parties involved in bankruptcy cases: the subchapter v trustee and the US Trustee. However, the name is a misnomer – in the sense that neither is an actual trustee. The US Trustee is a division of the US Department of Justice and oversees all bankruptcy cases.  The US Trustee is most involved in overseeing chapter 11 and subchapter v of chapter 11 cases. In chapter 11 cases, the United States Trustee tries to appoint an official committee of creditors to represent the interests of unsecured creditors, assuming creditors wish to participate. The US Trustee also appoints trustees in chapter 7 cases, and to run chapter 11 cases when the DIP is removed.
The role of the subchapter v trustee is to assist the subchapter v chapter 11 debtor in possession in advancing the bankruptcy case, particularly with respect to negotiating creditors' claims and trying to form a consensus regarding the plan of reorganization proposed by the debtor.
In chapter 11, the debtor's goal is to confirm a plan of reorganization – which is a payment plan describing how debts will be paid, including the percentage and the time period over which payments will be made.
Secured creditors include banks that have liens on portions of the debtor's assets, holders of mortgages, receivables lenders, equipment lenders, and holders of statutory liens.
The bottom line is that bankruptcy is a complicated yet effective tool for debtors to face and resolve their debts. For more information on any aspects of bankruptcy discussed here today, or for help with your particular bankruptcy matter, contact KI Legal's experienced Bankruptcy and Restructuring team to discuss.    
---
*ATTORNEY ADVERTISING*

*PRIOR RESULTS DO NOT GUARANTEE A SIMILAR OUTCOME*

This information is the most up to date news available as of the date posted. Please be advised that any information posted on the KI Legal Blog or Social Channels is being supplied for informational purposes only and is subject to change at any time. For more information, and clarity surrounding your individual organization or current situation, contact a member of the KI Legal team.  

 _____________________________________________________________________________________________ 

KI Legal focuses on guiding companies and businesses throughout the entire legal spectrum. KI Legal's services generally fall under three broad-based practice group areas: Transactions, Litigation and General Counsel. Its extensive client base is primarily made up of real estate developers, managers, owners and operators, lending institutions, restaurant and hospitality groups, construction companies, investment funds, and asset management firms. KI Legal's unwavering reputation for diligent and thoughtful representation has been established and sustained by its strong team of reputable attorneys and staff. For the latest updates, follow KI Legal on LinkedIn, Facebook, and Instagram. For more information, visit kilegal.com.   

The post Bankruptcy 101: What You Need to Know appeared first on KI Legal.