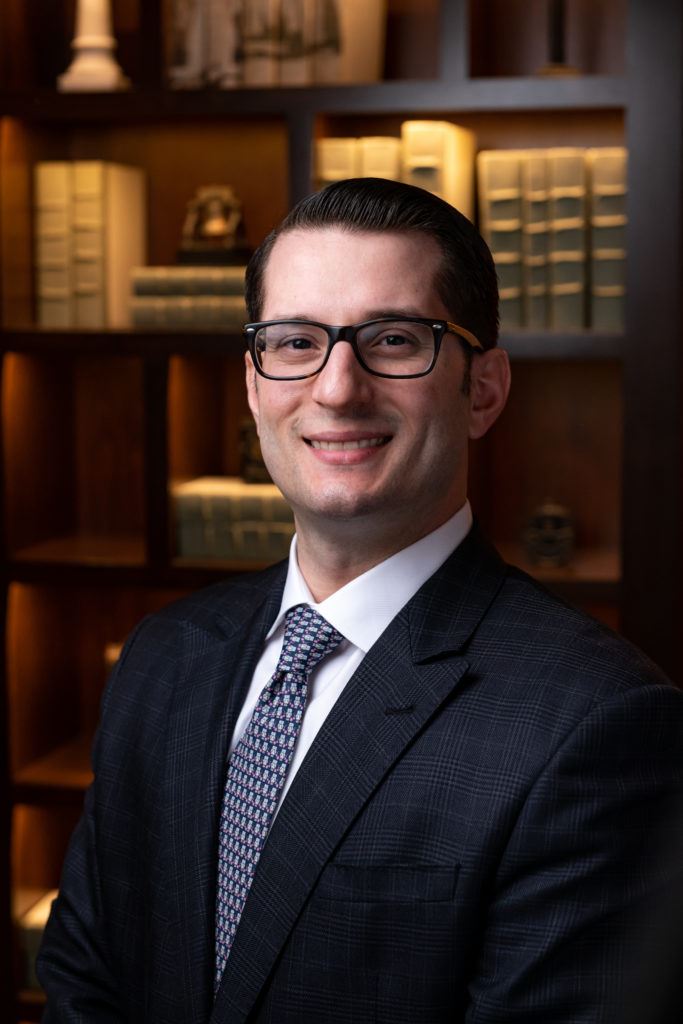 NEW YORK, NY – June 2022 – Matthew Zwiren has joined KI Legal's transactions division bringing the division to ten attorneys. Zwiren brings almost a decade of experience as lead counsel on a wide array of real estate and financing acquisitions and dispositions. Historically, Zwiren has been active in client representation related to a wide range of asset classes including but not limited to multifamily, triple-net retail sites, and ground up development throughout the country. Having started his legal career as Assistant General Counsel for a 100+-year-old, closely held real estate management and ownership company based in New York City, Zwiren quickly broadened his legal expertise after being named General Counsel in just two years.

"Matthew Zwiren joins us as former General Counsel to Yas-Ger Holding Corp. Realty Group with an impressive track record of counseling family offices in real estate acquisitions, dispositions, workouts, modifications as well as extensive landlord representation in both commercial and residential eviction proceedings," says Michael Iakovou, Co-Founding Partner and head of Transactions at KI Legal. "For years he was intimately involved in providing advice and counsel on day-to-day operations throughout the eastern seaboard, which included executing financing legal work, leading refinancing, and purchases while at the same time, carried an impressive docket of approximately 250 landlord-tenant cases. Matthew is a great addition to KI Legal as his drive, ethos, and previous client representation corresponds directly with our firm."

Zwiren's diverse work portfolio has rendered him well-versed in 1031 tax-free exchange and reverse-1031 tax-free exchange transactions and has expanded his skills to tackle niche transactions as well, such as assisting in acquisitions of multifamily property through a tax lien auction. Zwiren is quoted as saying: "Joining a firm with such a vast wealth of resources and knowledge is an incredible opportunity for me to continue to influence the commercial multi-family transactional space. Supplementing the transactional division with my experience in landlord-tenant court and real estate litigation, I look forward to leading further acquisitions and the divisions expansion at KI Legal."

KI Legal looks forward to expanding its real estate practice with the addition of Zwiren. 

###

To reach Matthew Zwiren, please contact Zoe Darmon at (646) 766-8308 or zd@kilegal.com
KI Legal focuses on guiding companies and businesses throughout the entire legal spectrum. KI Legal's services generally fall under three broad-based practice group areas: Transactions, Litigation and General Counsel. Its extensive client base is primarily made up of real estate developers, managers, owners and operators, lending institutions, restaurant and hospitality groups, construction companies, investment funds, and asset management firms. KI Legal's unwavering reputation for diligent and thoughtful representation has been established and sustained by its strong team of reputable attorneys and staff. For the latest updates, follow KI Legal on LinkedIn, Facebook, and Instagram. For more information, visit kilegal.com.

The post KI Legal Expands Real Estate Transactional Division with Hire of Senior Associate appeared first on KI Legal.