By Sam Matthews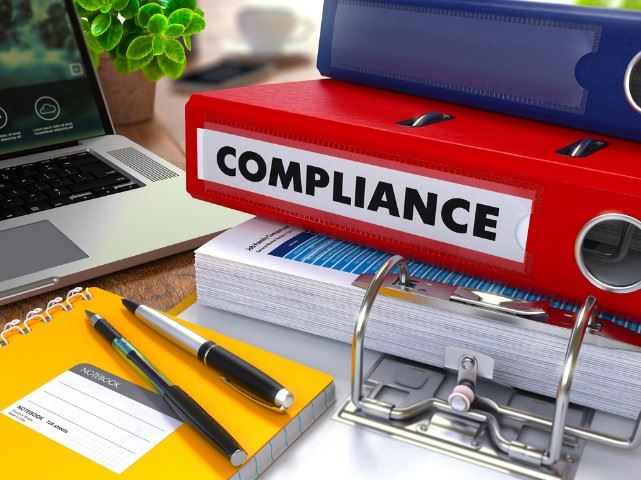 Labor and Employment compliance are not only essential for business protection but are also essential for business growth. Taking a proactive approach by hiring competent employment counsel to create a Labor and Compliance Package custom-tailored to your business's needs is necessary to achieve these goals. Off-the-shelf, generic handbooks are not going to protect your business and, in fact, may do the opposite. By engaging an employment law firm to put clear, customized policies and procedures in place, you create a culture where all employees, including management,hare accountability. While you are responsible for complying with all applicable labor and employment laws, the employees are responsible for following policies and reporting any problems promptly. Compliance, by its nature, can only be achieved if the business is willing to embrace a compliance culture, and have the right Legal team in place to sustain it. 

As such, here are reasons why workplace compliance is important in any business: 

Prevents Legal Problems. 

Finding yourself entrenched in legal battles adversely impacts a business' resources in defending them. Some of the risks of noncompliance include: fines, penalties, adverse judgments, legal fees, suspension and/or possible termination of business operations, and the subjection of businesses owners and chief employees to personal liability. Not only that, but employment issues are also a drain on your resources, time, and energy. They are a costly and stressful distraction. 

These risks are the reason whyorkplace compliance is essential. Soa company, you should be meeting your compliance obligations to avoid facing long legal battles that can damage the company's reputation and put your business operation in jeopardy. One way to achieve this is by working with a competent and experienced employment law firm that can help you create and implement Labor and Compliance Policies and Procedures. 

Fosters a Respectful Work Environment. 

Workplace compliance requires that the work environment enable and promote the employees and managers to take pride in their work while identifying with the company's values and objectives. 

Compliance is a necessary resource that fosters a respectful work environment, boosts employee morale, reduces turnover, and will ultimately ensure that all employees have the resources and obligations to accomplish their objectives. Practicing workplace compliance ensures the dignity and reputation of all employees and the business. 

Improves the Working Environment. 

Compliance procedures improve the working environment by addressing all forms of discrimination. This will further aid in creating a productive and safe working environment for all your employees. Additionally, it will promote employee loyalty and foster growth within the business. 

Promotes Public Relations. 

Workplace compliance enables a business to promote itself in a positive light with regards to the status of their compliance. This is achieved by indicatingare an equal opportunity employer when placing job posts. You can also identify in your mission statement and hiring practices that you don't discriminate with regards to sex, race, religion, etc. In so doing, you will attract better qualified employees who will want to work in a more enriched work environment. 

Fosters Transparency in Employee Rewards and Recognition. 

Transparency is essential for employers! The best way to achieve transparency is by implementing clear  policies and procedures with regards to performance renumeration and promotion criteria. and clarity must be established in determining how to reward employees. This can only be done if the business has a habit of making both ethical and unethical conduct visible to its employees. These policies will identify how the company makes their rewarding and recognition decisions, of which workplace compliance has an important impact. 

Eliminates Double Standards. 

By eliminating double standards, the business will cultivate an environment of trust. While the company itself can be compliant, it must ensure that senior managers do not ignore policies, procedures, and regulations that the rest of the employees are mandated to comply with. This workplace compliance will create an environment where all employees prioritize their jobs ahead of personal interests, irrespective of their positions within the company. This will not only force the business to be compliant, but it will also foster a positive work environment that will enable and encourage the employees to excel, thereby positively impacting the bottom line. 

Fosters a Lifeline for Business Growth. 

Employment claims are a drain on a business's growth and bottom line. Preventing such claims in the first place through clear policies and procedures is a net positive for any business. Any business operation, regardless of the industry, is obligated to comply with federal, statend local laws and agencies.   

As the business grows, its responsibilities regarding workers' welfare expand to encompass increased workers compensation, the offering of employee health insurancend other benefits. Given that all of these responsibilities are intertwined, it is important that a business remain compliant during its entire operational life cycle.  

Reduces Employee Turnover Rate. 

Effectively, employment law compliance safeguards employees' interests and well-being. This means that employees are more likely to stay longer in a company if their work environment is fair, professional, and safe. Additionally, it will encourage them to be more productive. Therefore, you need to take appropriate steps in ensuring that all your employees comply with the policies inscribed in your employees' handbook and compliance manuals. These documents act as a mirror for your legal compliance and should thus be treated as such. 

Policies and procedures in dealing with disciplinary issues must not only be in place, but they muste clear, concisend be applied equally and fairly whenever they arise. This may range from giving warnings to suspension to final termination. 

Conclusion 

All businesses, regardless of size, need to give priority to workplace compliance as part of the business' essential operations. This is essential because it helps the business prevent legal problems and fosters a respectful and pleasant work environment. 

Practicing workplace compliance bolsters public relations, creates a clear path for the rewarding and recognition of employees, eliminates double standards, acts as a lifeline for business growth, and reduces your overall employee turnover rate. 

This can all be achieved by the creation, education, and implementation of a custom-designed Labor and Employment Compliance Package. Off-the-shelf solutions offered by payroll companies or Human Resources organizations, or worse yet, internet templates, will not protect your business. If you are experiencing problems with labor and compliance, or have any questions regarding related labor & employment law, reach out to the knowledgeable attorneys at KI Legal.  

This information is the most up to date news available as of the date posted. Please be advised that any information posted on the KI Legal Blog or Social Channels is being supplied for informational purposes only and is subject to change at any time. For more information, and clarity surrounding your individual organization or current situation, contact a member of the KI Legal team.   

_____________________________________________________________________________________________ 

KI Legal focuses on guiding companies and businesses throughout the entire legal spectrum. KI Legal's services generally fall under three broad-based practice group areas: Transactions, Litigation and General Counsel. Its extensive client base is primarily made up of real estate developers, managers, owners and operators, lending institutions, restaurant and hospitality groups, construction companies, investment funds, and asset management firms. KI Legal's unwavering reputation for diligent and thoughtful representation has been established and sustained by its strong team of reputable attorneys and staff. For the latest updates, follow KI Legal on LinkedIn, Facebook, and Instagram. For more information, visit kilegal.com.   

The post Workplace Compliance is Good for Business appeared first on KI Legal.