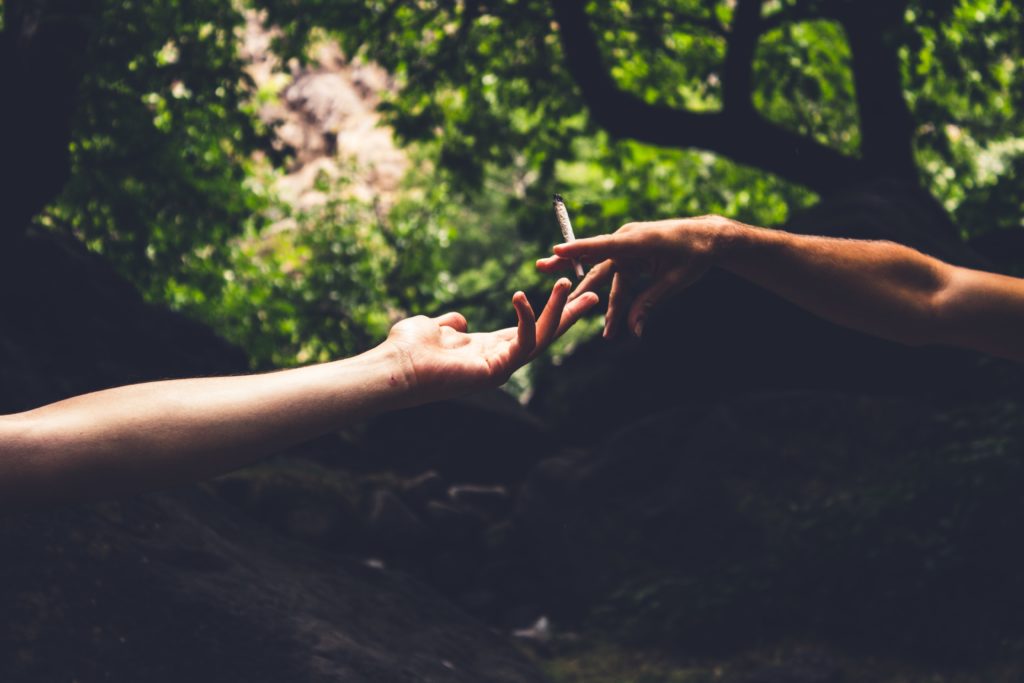 By kyriaki christodoulou

The issue of legal cannabis has not been spared from the partisan inefficiencies that litter the Senate floor. Each political party has introduced its own federal bill to legalize marijuana, hoping that its own has a better chance than that of its political rival. On November 15, the Republicans, headed by South Carolina Rep. Nancy Mace, introduced a federal bill expected to have a "lighter regulatory touch" (Bloomberg) than prior legislative bills. This lighter touch includes lower taxes and fewer provisions to help minorities. This bill, which has already been filed, is expected to regulate marijuana more like alcohol. It calls for delegating regulatory powers to state governments, though the Alcohol and Tobacco Tax and Trade Bureau ("TTB") (an agency under the Department of Treasury) which collects excise taxes, would be in charge of federal regulation. It proposes an excise Tax of 3.75%; these taxes would go to law enforcement agencies, states with opioid epidemics, provide funding for small businesses, education for children on the topic and programs geared for veterans' mental health.  Coinciding with this last point is that the bill offers protections for our Veterans and those affected by Post-Traumatic Stress Disorder ("PTSD"). The bill includes expungement and release for cannabis-only convictions that are not cartel or DUI-related. It also permits interstate commerce; currently marijuana cannot cross legally from one state to another. And finally, the bill would remove legal obstacles preventing U.S. Cannabis companies from accessing the financial system. 

The Democrats too have had their say on the matter. The Cannabis Administration & Opportunity Act was proposed by Senate Majority leader Chuck Schumer and Senators Ron Wyden and Cory Booker in July 2021 but has yet to be formally introduced. It's key takeaways include oversight by the Food and Drug Administration ("FDA"), which critics say would "make pot akin to pharmaceutical drugs or tobacco" (Bloomberg). The bill proposes an excise tax of 10%, which would increase to 25.5% within five years. Critics argue that a high tax rate would make legal weed too expensive to compete with products sold on the black market creating a ripe environment for an illicit one, as we've seen in the state of California (in California, this black market is referred to as the legacy market). The Dems have also introduced the Marijuana Opportunity Reinvestment and Expungement Act ("More" Act), which among other things, would remove cannabis from the schedule of controlled substances. Currently, under federal law, businesses in this industry cannot deduct business expenses on their federal income tax returns.

There are some similarities between the parties' proposals. Both remove weed from the Controlled Substances Act; allow states to determine their own laws; and allow cannabis companies to use the banking system, apply for loans, and list on major stock exchanges. 

There are relevant implications to be considered on both ends of the spectrum. While the GOP is the champion of little government (i.e., more power should vest with the states), the Democrats are vocal about concepts of social equity. Both sides, admittedly, make viable points, regardless of which side of America you find yourself on. For pro little government Republicans, Mace's bill offers an environment in which smaller brands could enter the market. Contrastingly, oversight by the FDA could result in a monopolized market of a few big companies which have the means to handle the expenses associated with FDA compliance. On the flip side of the debate, Schumer's proposal includes greater social-equity provisions, which are meant to repair the years of injustice experienced by minorities from the war on drugs. Schumer's proposal has a fund designed to provide financial assistance to impacted minorities.  

KI Legal is perfectly suited to navigate the intricacies of this emerging industry for its current clients and prospective clients alike. Our team is equipped with commercial litigators and transactional attorneys, paralegals, and staff who regularly conduct due diligence, engage in corporate governance, compliance, and a myriad of other practice areas that place us at the forefront of skilled counsel able to tackle this new market.

Founded by attorneys Andreas Koutsoudakis and Michael Iakovou, KI Legal focuses on guiding companies and businesses throughout the entire legal spectrum as it relates to their business including day-to-day operations and compliance, litigation and transactional matters.

Connect with Andreas Koutsoudakis on LinkedIn.

Connect with Michael Iakovou on LinkedIn.

This information is the most up to date news available as of the date posted. Please be advised that any information posted on the KI Legal Blog or Social Channels is being supplied for informational purposes only and is subject to change at any time. For more information, and clarity surrounding your individual organization or current situation, contact a member of the KI Legal team, or fill out a new client intake form.

The post Federal Cannabis Legislative Proposals appeared first on KI Legal.