By Michael Iakovou and Olivia Piluso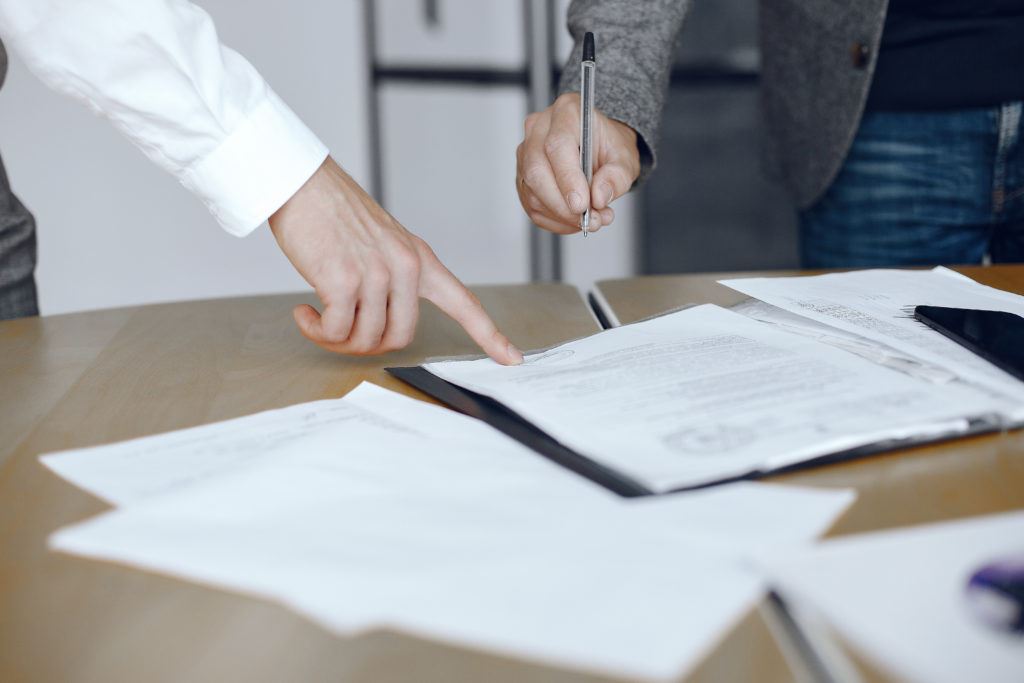 What is a Letter of Intent
A letter of intent (often referred to as an "LOI" or term sheet) is generally used in the early stages of a proposed transaction to memorialize its key terms. While LOIs are used for a variety of different transactions, they have become commonplace in the context of commercial real estate transactions. The party that intends to propose pursuing and entering into a transaction with the other party will generally lay out the terms of its offer in this document. It is customarily used to spark negotiations between the parties[1], and the final, agreed-upon version (which summarizes the vital information concerning, and the material terms of, the contemplated deal[2]) is executed by the parties before proceeding to have their attorneys prepare and negotiate a more formal purchase and sale agreement.
A letter of intent to enter into a commercial real estate transaction generally contains the following information and outlines the following terms:
Party Names
Property Address
Purchase Price
Earnest Money Deposit
Due Diligence Period & Investigations
Closing Timeline
Possibility of the Assignment or Assumption of Existing Indebtedness
Conditions Precedent and Contingencies (e.g., financing contingency, sale contingency, franchisor approval contingency, zoning approval contingency, etc.)
Closing Costs (Which Party Is Responsible for Them)
Exclusivity
Confidentiality
Term/Duration of LOI
Non-binding Provision
Is a Letter of Intent Binding?
New York Courts have determined that a letter of intent is not considered to be a binding contract when, "parties include a term in their letter of intent or term sheet that shows the intent not to be bound prior to the implementation of what otherwise would be a ministerial step."[3] Therefore, an LOI is not binding when it lacks "all material terms of the contract, including time, manner of performance and payment schedule."[4] 
However, New York Courts have also determined that a letter of intent is binding when "the plain language of the LOI manifests the parties' intent to be bound by its terms; it does not contain an express reservation by either party of the right not to be bound until a more formal agreement is signed, and clearly sets forth the price, scope of work to be performed, and time for performance."[5]
Therefore, it is imperative to carefully consider each term of the LOI, and the specific wording used to describe such terms, to ensure that they are in line with the parties' intentions. Failure to do so may not only blow up a potential deal but may also lay the foundation for your counterparty to bring you to court to enforce the terms of what you thought to be only a potential transaction.
For more information on LOIs, or for clarification on what you may need for your particular transaction, contact KI Legal by calling (646) 766-8308 or emailing info@kilegal.com.
---
[1] Letter of Intent (Commercial Real Estate Purchase and Sale), Practical Law Standard Document 6-554-6605
[2] Peter Siviglia, Contractual Foreplay: Letters of Intent vs. Term Sheets, N.Y. St. B.J., May 2015, at 49
[3] Local Union 813, Intern. Broth. Of Teamsters v Water Management of NY LLC 469 F.Supp.2d 80 (E.D.N.Y. 2007); DCR Mort VI Sub I LLC v. Peoples United Financial Inc. 148 A.D.3d 986 (2d Dep't 2021) ("Letter of intent for purchase of a commercial mortgage loan, was a mere "agreement to agree" rather than a binding contract that prospective purchaser could enforce").
[4] Power Cooling Inc. v. The Churchill School and Center 17 A.D.3d 148 (1st Dep't 2005).
[5] Bed Bath & Beyond Inc. v Ibex Construction 52 A.D.3d 413 (1st Dep't 2008).
---
*ATTORNEY ADVERTISING*

*PRIOR RESULTS DO NOT GUARANTEE A SIMILAR OUTCOME*

This information is the most up to date news available as of the date posted. Please be advised that any information posted on the KI Legal Blog or Social Channels is being supplied for informational purposes only and is subject to change at any time. For more information, and clarity surrounding your individual organization or current situation, contact a member of the KI Legal team.  

 _____________________________________________________________________________________________ 

KI Legal focuses on guiding companies and businesses throughout the entire legal spectrum. KI Legal's services generally fall under three broad-based practice group areas: Transactions, Litigation and General Counsel. Its extensive client base is primarily made up of real estate developers, managers, owners and operators, lending institutions, restaurant and hospitality groups, construction companies, investment funds, and asset management firms. KI Legal's unwavering reputation for diligent and thoughtful representation has been established and sustained by its strong team of reputable attorneys and staff. For the latest updates, follow KI Legal on LinkedIn, Facebook, and Instagram. For more information, visit kilegal.com.   

The post What is a Letter of Intent and Is It Binding? appeared first on KI Legal.