By Michael Iakovou and Olivia Piluso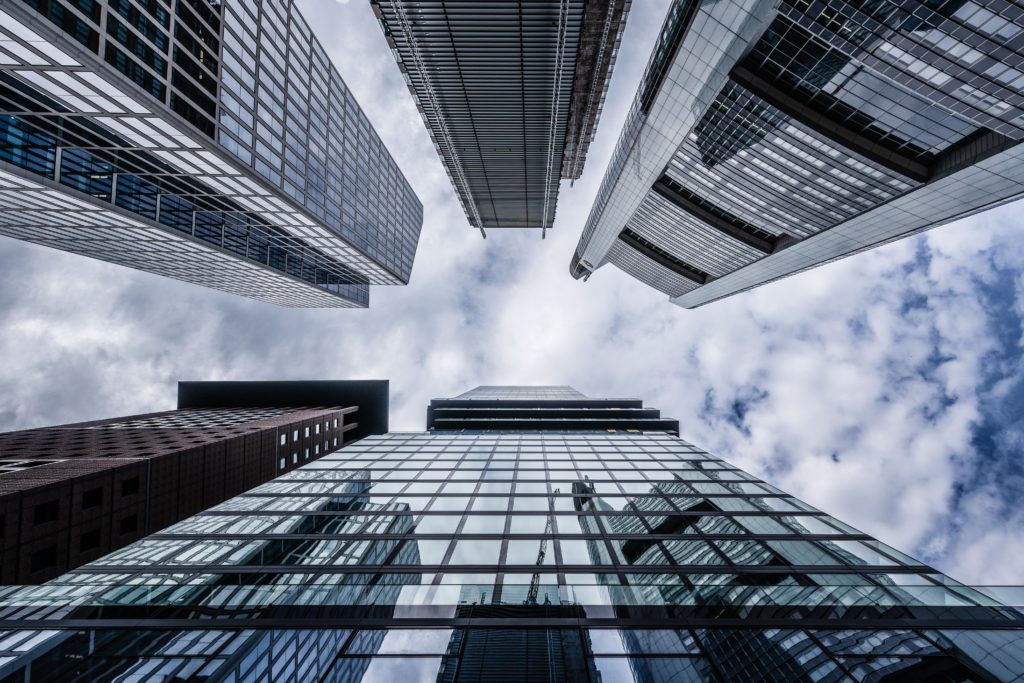 The New York City real estate market is taking a drastic turn in the post-COVID-19 pandemic world. Office buildings have laid vacant during the work-from-home era and, during a growing nationwide housing shortage, demand for apartment rentals has increased tremendously.
Correspondents monitoring the real estate market have been reporting that the New York metropolitan area has been undergoing a housing crisis for quite some time. According to the New York Times, in 2019, the New York metropolitan area needed more than 340,000 additional homes in order to cure its housing shortage[1] — mind you, this was pre-pandemic! For the past decade, and especially now, New York City's overpopulation and congestion have made it difficult to overcome the housing shortage. Zoning restrictions, record-high building and material costs (fueled in part during the pandemic by unprecedented logistical and supply chain issues), and the inability of state and local politicians to agree on meaningful solutions have all made resolving the housing shortage rather unfeasible.[2] Despite all of this, it seems that developers may have found a potential solution.
Since 2020, new development has been hindered for a variety of reasons, including – but not limited to – increased interest rates, record-high labor and material costs, the government's doing away with the 421-a tax exemption, and the implementation and passing of complex and stringent regulations and restrictions. This has drastically pointed pioneers in the real estate market to distressed assets. Meanwhile, office building owners have seen their properties' values fall by nearly a quarter.[3] For example, the National Associations of Realtors analyzed the vacancies of both apartment buildings and commercial office space and, in the second quarter of 2022, the average office vacancy rate across all Class A, B and C buildings in New York was 11.8% — the average apartment vacancy rate (for that same period), however, was 3%. It is prevalent that the vacancy of New York office space is as severe as it is compared to the 3% apartment vacancy rate.[4] The more vacancies in an office building, the less rental income that is generated for its owner, which, in turn, can eventually decrease the value of the building itself.
With values of office building assets decreasing, and potential buyers struggling to acquire financing due to the rise of interest rates, the next move for commercial real estate owners, buyers, and investors is ominous. Supply and demand are shifting due to the residential real estate rental market soaring and average monthly rents tracking towards $5,000.00. Rents are high, demand for rentals is high, and the supply of available housing is low – the gap in this equation is the distressed office building assets.
New York One has reported that the Real Estate Board of New York estimates converting 10% of the 100 million square feet of potential office space in New York into 14,000 apartments.[5] But, the astronomical expenses and onerous permitting and rezoning processes involved with such conversions have presented issues for developers that would otherwise be looking to capitalize on such opportunities.[6]  The zoning barriers that obstruct such conversions are New York City buildings that were constructed post-1961 – these buildings "are ineligible to be converted from commercial to residential."[7] With this being said, downtown Manhattan has a plethora of buildings that predate 1961, and some have been successfully converted from office use to residential. Therefore, the upcoming articles and newsworthy stories surrounding New York Real Estate have directed individuals to look for the caveats in the applicable zoning restrictions – for the purpose of our discussion, particularly buildings built prior to 1961.[8] 
These office building conversions can increase the supply of available apartments, which can hopefully balance out the rising demand that New York City has been unable to meet and satisfy. This also creates opportunities for developers who can no longer benefit from new construction projects, which are arguably less feasible in this economy and market. Therefore, in the long term, repurposing these old office buildings for residential use can eventually generate a stronger and more consistent revenue stream. Furthermore, if such conversions begin, developers and owners of buildings larger than 25,000 square feet can implement the protocol required by Local Law 97 to cap emissions; by doing so, they will therefore avoid emission penalties once the law is mobilized. While the cost, time, and process of seeing such conversions to fruition may seem daunting, it is at least worth considering as property owners and developers, individuals seeking housing, the economy, and the environment can all benefit from them.
Here at KI Legal, our Real Estate Practice is equipped with highly skilled attorneys who stay up-to-date on emerging trends so we can better inform you and your business strategies. For more information on the topics discussed in this article, or for other real-estate-related questions, visit us at https://kilegal.com or contact us at (646) 766-8308. 
---
[1] Why It's So Hard to Find an Affordable Apartment in New York https://www.nytimes.com/2022/08/01/nyregion/nyc-affordable-apartment-rent.html
2 Id. 
[3] Rising Interest Rates Threaten to Expose Office Buildings' Inflated Values https://www.wsj.com/articles/rising-interest-rates-threaten-to-expose-office-buildings-inflated-values-11667213676
[4] Commercial Weekly: Modest Rent Differences and Rising Construction Cost are Headwinds for Office-to-Residential Conversions in Major Metro Areas https://www.nar.realtor/blogs/economists-outlook/commercial-weekly-modest-rent-differences-and-rising-construction-cost-are-headwinds-for-office-to
[5] Converting Office Buildings To Apartment Could Help City Housing Crisis https://www.ny1.com/nyc/all-boroughs/housing/2022/07/18/converting-office-buildings-to-apartments-could-help-city-housing-crisis

[6] Id.

[7] Id. 

[8] Id.

_____________________________________________________________________________________________

*ATTORNEY ADVERTISING*

*PRIOR RESULTS DO NOT GUARANTEE A SIMILAR OUTCOME*

This information is the most up to date news available as of the date posted. Please be advised that any information posted on the KI Legal Blog or Social Channels is being supplied for informational purposes only and is subject to change at any time. For more information, and clarity surrounding your individual organization or current situation, contact a member of the KI Legal team.  

 _____________________________________________________________________________________________ 

KI Legal focuses on guiding companies and businesses throughout the entire legal spectrum. KI Legal's services generally fall under three broad-based practice group areas: Transactions, Litigation and General Counsel. Its extensive client base is primarily made up of real estate developers, managers, owners and operators, lending institutions, restaurant and hospitality groups, construction companies, investment funds, and asset management firms. KI Legal's unwavering reputation for diligent and thoughtful representation has been established and sustained by its strong team of reputable attorneys and staff. For the latest updates, follow KI Legal on LinkedIn, Facebook, and Instagram. For more information, visit kilegal.com.   

The post Converting Office Buildings to Apartments and How That Can Change The NYC Real Estate Market appeared first on KI Legal.