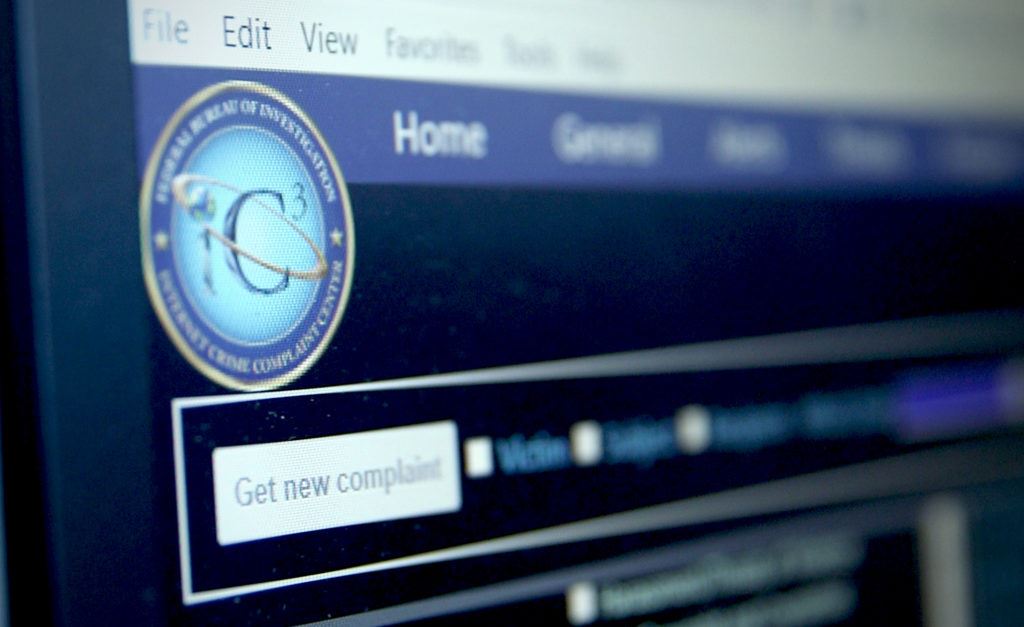 Photo courtesy of FBI
The Internet Crime Complaint Center of the Federal Bureau of Investigation recently released data on the prevalence of employment scams in the U.S. According to their findings, over 16,000 people reported being victims of employment scams last year leading to losses of almost $60 million. According to the Better Business Bureau's 2020 Employment Scams Report, the median dollar loss per victim of such scams was approximately $995 last year. 
According to Civis Analytic's former director of cybersecurity, Tim Ball, "nearly all employment scams follow a similar pattern: criminal organizations
Create fake postings on job boards; 
Conduct fake interviews with victims via an encrypted messaging app;
Get applicants' mailing addresses and send them bad checks; 
And have the victim deposit those checks that often bounce, while also having them buy fake products from fake, preferred vendors with their own money
Ball states that "At the end of the day, what we're talking about is an old trick: These are confidence artists. They may be using a computer, but these aren't sophisticates trying to run malware. They will just say, 'Hi, I can offer you your dream job, I just need your address.'" What Ball is highlighting is that, contrary to popular conceptions, the average scammer need not use advanced technology in order to obtain money from victims. Another important facet of these new employment scams, which also strays from popular thought, is that "a lot of people think that only older people get scammed, but the average age of those who were most exposed and susceptible to an employment scam in 2020 was 25 to 34. These scammers are smart and clever and are always finding new ways to take advantage of anyone at any age," according to BBB spokesman, Luke Frey. 
In order to combat these scams, employment sites have been relying on both artificial intelligence and human workers to identify perpetrators. LinkedIn requires recruiters to verify that they are tied to the very company they are recruiting for, while Indeed has a "Report Job" button directly on the site for users to use when flagging a suspicious post. Despite these efforts, the BBB found that almost 1/3 of all fake postings began on Indeed, and around 7% originated on LinkedIn – according to its 2020 scam-tracker site results. According to Ada Yu, LinkedIn's group product manager, "the majority of fake job postings are stopped before going live on our site, but we don't always get it right." Similarly, an Indeed spokesperson has stated that "with some 250 million unique monthly users worldwide and around 10 jobs posted per second, there are bound to be some bad guys slipping through. It is a constant game of Whack-A-Mole." 
Here are the key red flags to look out for:
The email isn't coming from a company domain
The grammar is off  
The job is simply too good to be true 
The recruiter asks you to switch channels to an end-to-end encrypted app

These include platforms such as Telegram, Signal, and WhatsApp

They ask you to cover an expense 

This expense could be for anything from a background check to job supplies 
Experts' best advice is to slow down. According to a ZipRecruiter spokeswoman, "about 1/3 of job hunters feel financial pressure, which makes them a little vulnerable. But no legitimate job will require you to spend your own money before getting a paycheck." Additionally, applicants must cross-check all companies, names, and positions with their profiles on job boards. 

Founded by attorneys Andreas Koutsoudakis and Michael Iakovou, KI Legal focuses on guiding companies and businesses throughout the entire legal spectrum as it relates to their business including day-to-day operations and compliance, litigation and transactional matters.

Connect with Andreas Koutsoudakis on LinkedIn.

Connect with Michael Iakovou on LinkedIn.


This information is the most up to date news available as of the date posted. Please be advised that any information posted on the KI Legal Blog or Social Channels is being supplied for informational purposes only and is subject to change at any time. For more information, and clarity surrounding your individual organization or current situation, contact a member of the KI Legal team, or fill out a new client intake form.

The post Scam Job Offers are Running Rampant appeared first on KI Legal.