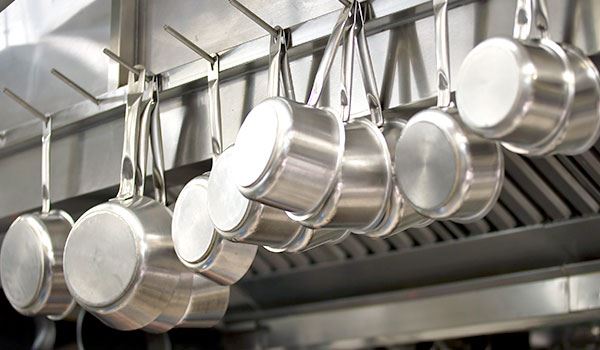 Restaurants have been battling to replace decaying equipment or order new pieces of equipment due to many pandemic-related effects. Currently, the wait time can be up to 6 months, and a backlog of imports has left more than two dozen container ships waiting outside U.S. ports. 

This is neither the first, nor likely the last, problem that restaurants will be facing for the foreseeable future. According to Avanti Restaurant Solutions CEO, Mark Rossi, "we're mile 11 in a marathon. Numerous experts have told [me] it would likely be this time next year before the situation clears up. [I] expect it could take longer than that, January of 2023, and perhaps into February." 

This problem, as stated prior, is rooted in several converging trends that the pandemic has produced. For one, the closure of many factories drained supplies and effectively scrambled demand. Although quarantine rules began to ease several months ago, allowing demand to increase once again, it did so at a rate that was wholly unsustainable. Factories and manufacturers were unable to get workers back, especially truck drivers. The current issue is largely driven by the fact that trucking companies don't have enough staff to match the demand; as such, many container ships are just sitting put waiting to get unloaded. According to recent data released by American Shipper, "the number of container ships sitting outside the Los Angeles/Long Beach port is 4.8x what it was before the pandemic." According to Rossi, the same staffing shortage is also being replicated in the rail sector. He states "rail stations are backed up because they had shifted to precision logistics, moving fewer trains with more cars per train, and issues at warehouses have also caused problems. It all just keeps compounding." 

Given the circumstances, operators should expect major delays and should consider other options – such as focusing on simpler equipment, which is more readily available, or looking into the used-equipment market, which has skyrocketed since the outset of the pandemic. 

Founded by attorneys Andreas Koutsoudakis and Michael Iakovou, KI Legal focuses on guiding companies and businesses throughout the entire legal spectrum as it relates to their business including day-to-day operations and compliance, litigation and transactional matters.

Connect with Andreas Koutsoudakis on LinkedIn.

Connect with Michael Iakovou on LinkedIn.

This information is the most up to date news available as of the date posted. Please be advised that any information posted on the KI Legal Blog or Social Channels is being supplied for informational purposes only and is subject to change at any time. For more information, and clarity surrounding your individual organization or current situation, contact a member of the KI Legal team, or fill out a new client intake form.

The post Restaurants Face an Equipment Supply Shortage That Will Extend Into 2023 appeared first on KI Legal.