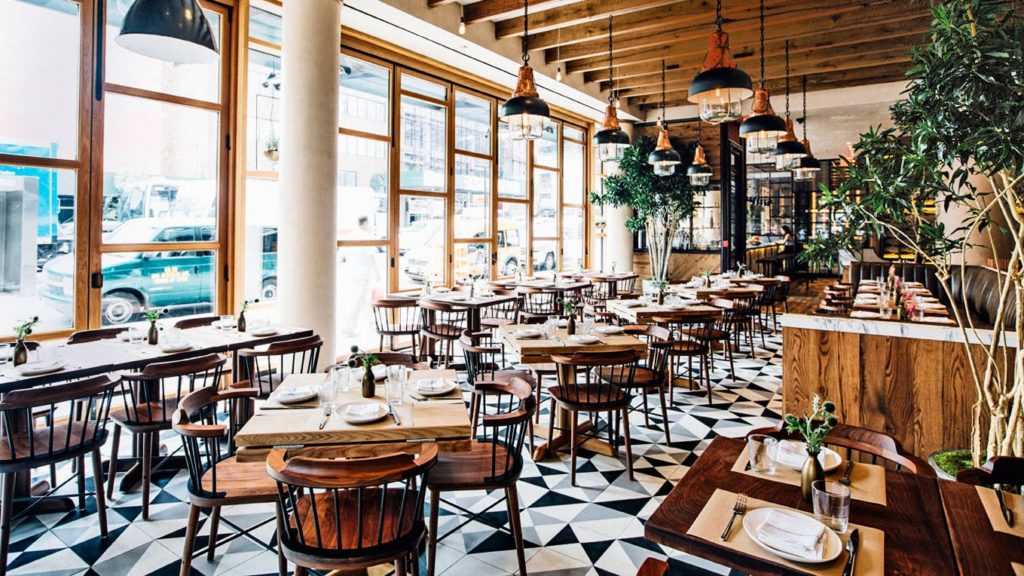 Thanks to the pandemic, the restaurant industry is seeing the steepest rise in inflation since the Great Recession. According to a recent survey of restaurant chains, 70% were found to have raised prices this year; by segment, quick-service brands saw the biggest average increase at 6%, with fast-casual following at 3% and casual-dining at 1%. 

Perhaps the most "popular" way that restaurants attempted to counter price hikes was by changing their menus. According to the Wall Street Journal, the average number of menu items in full-service restaurants dropped by around 20% over the course of the past year. Simplifying, or cutting down, menus is definitely one of the easiest and most efficient ways to lower overhead and keep prices in check; it also leads to less employee training and waste. 

This being said, menu changes must be supplemented with other measures in order to be tangible effective. The most effective way to battle inflation now, and especially thanks to the pandemic's emphasis on digitization, is to tap into data. 

While in-store visits used to make up around 80% of a restaurant's traffic, the pandemic prompted a tidal wave of new digital options to gain and retain customers – especially with regards to branded material. Pre-pandemic, customers looked for convenience and deals. For example, customers would look up food from a specific region to order, but would never look up one specific restaurant known for serving that food. Because of the pandemic's numerous shutdowns and reopenings, however, branding became the leading factor. Customers were, and continue to be, bombarded with advertisements and endorsements for specific establishments or chains that they should frequent if they're in the mood for a specific food. This is why mobile apps have become so important. Mobile apps give users the opportunity to browse menus at their leisure and explore all possible options – which often leads to higher check averages and better success as a result of upselling and special offers. A website can only take a business so far; mobile apps, on the other hand, make the digital restaurant experience permanent. Most importantly for the sake of battling inflation – mobile apps contain a multitude of customer experience data that can be leveraged. 

Here are the 3 best ways to utilize restaurant customer experience data:

1. Look at the customer's whole experience, not just their final purchase 

Restaurants should be gathering, analyzing, and measuring data from all of their customer touchpoints from every aspect of the process. Operators should be looking at customer signals on their website, mobile app, menu board, and kiosk – if they have them – down to every click and scroll. Behavioral data should be tracked as well. For example, are customers looking at all menu options first, or do they head straight to any deals that are being offered? By taking into consideration the aforementioned information, operators will be able to better upsell and price their offerings. 

2. Keep a close eye on digital friction and drop-offs

It can be frustrating dealing with apps or websites that aren't responding; you click on the next page but you're met with 404 errors, long running spinners, or a feature that simply doesn't work. Just these minor issues can disengage users and cause you to lose business. As such, operators must consistently check on their digital offerings and analyze the sources of customer frustration. 

3. Create a real interaction with your customers

In-person dining allows for operators to easily read customers. When you observe and/or interact with a customer, you can often tell exactly how they are feeling, what they are looking at or focusing on. Online, however, this is lost. This is why customer experience data needs to be maximized. Operators should be tracking web and app sessions in order to observe their customers and determine whether their features are failing. By correlating behavioral data with sales data, operators will be able to deduce what customers are doing and how that will impact their revenue. 

Although price changes and inflation are inevitable, utilizing the data at hand will show restaurants exactly what needs improvement and exactly what is working so they can better combat changing trends. 

Founded by attorneys Andreas Koutsoudakis and Michael Iakovou, KI Legal focuses on guiding companies and businesses throughout the entire legal spectrum as it relates to their business including day-to-day operations and compliance, litigation and transactional matters.

Connect with Andreas Koutsoudakis on LinkedIn.

Connect with Michael Iakovou on LinkedIn.

This information is the most up to date news available as of the date posted. Please be advised that any information posted on the KI Legal Blog or Social Channels is being supplied for informational purposes only and is subject to change at any time. For more information, and clarity surrounding your individual organization or current situation, contact a member of the KI Legal team, or fill out a new client intake form.

The post How Can Restaurants Battle Inflation: Increase Their Data appeared first on KI Legal.