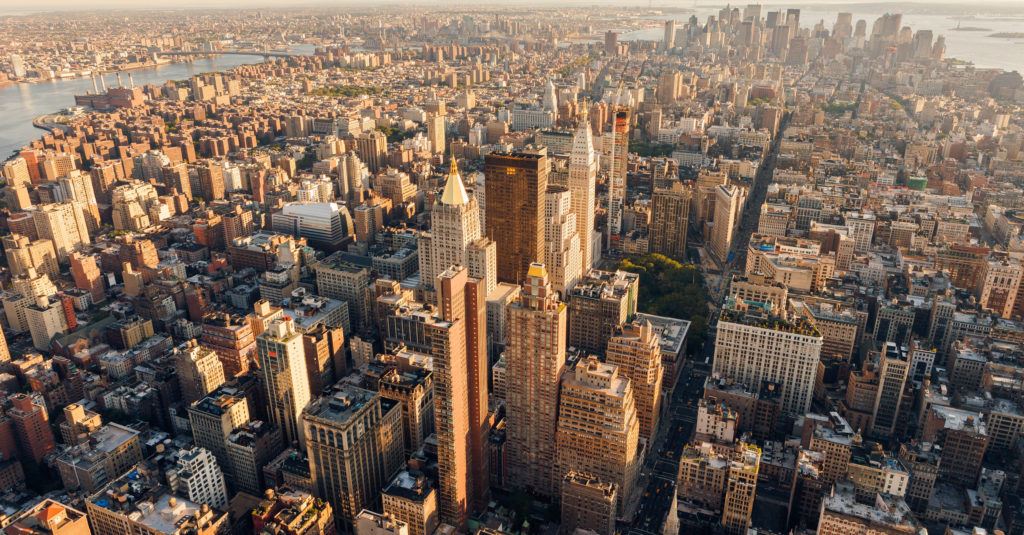 Every pandemic-related obstacle in the way of New York City's recovery has been most acutely felt by Midtown. From delayed back-to-work plans to the looming flu season to a complete absence of international tourists – Midtown has been left reeling. 

Retail 

According to a recent report released by the Real Estate Board of New York, "nearly 30% of the retail storefronts in Midtown East and around Grand Central were vacant as of this summer;" this juxtaposes the "retail vacancy rate of 28.4% on Madison Avenue, and 20.9% on the Upper East Side." When taking into consideration pre-pandemic rates, Midtown East and Grant Central corridors usually maintain a retail vacancy rate of somewhere between 10-15%. 

Now, REBNY found that 93% of retail storefronts in Midtown are unoccupied. One historically popular stretch of commercial real estate along Lexington Ave. is now entirely emptied out. According to Grand Central Partnership president and CEO, Fred Cerullo, "these findings confirm the crippling effect that the pandemic has had, and continues to have, on the retail sector in midtown. For these businesses to thrive, they need the kind of foot traffic generated by tourists and office workers;" he adds that "they all contribute to the economic ecosystem that generates billions in business activities and tax revenue, which the city also needs now more than ever." 

Office 

Per pre-pandemic data, REBNY estimates that the office population in Midtown East and Grand Central was a major supporter, if not the sole supporter, of the 2,500+ businesses in the area. According to their findings, the neighborhood "captured about 11.4%, or $6.5 billion, of Manhattan's annual retail sales." 

Now, however, the prospect of fully returning to the office seems to be drifting further and further away for many companies – and the data serves as confirmation. According to Kastle Systems' findings, "only about 29% of employees across the New York metro area swiped into office buildings the week of September 29th;" that was reportedly up from 27.6% the prior week but still below a nationwide average of 35%. In a survey conducted by the Partnership for New York City, which tracked back-to-office flows from May to September, it found that "Manhattan employers expected only about 41% of their workers to report into offices by September 30th, down from an expected 60% when the survey was previously conducted in May." When looking at the office space itself, Cushman & Wakefield found that "a record 19% of midtown's nearly 250 million square feet of office space — about 47.4 million square feet — sat vacant in the second quarter of this year." 

Rent 

Despite declining rent prices, storefronts remain empty throughout Midtown. Average asking rents this spring were down 12% and 22% near Grand Central and Midtown East respectively, according to REBNY's biannual rents report. Part of the problem is the rise of online shopping. According to Ripco Real Estate vice chairman and principal, Gene Spiegelman, "a number of national retailers — including Gap and Victoria's Secret — have been proactively culling their real estate as purchases move online;" he explains that "companies are also changing their views on flagship retail. So it's complicated beyond Covid. But Covid has not helped." 

All in all, according to Byrnes, the president of the East Midtown Partnership BID, "we're nowhere near where we need to be to have a sustained retail and restaurant climate in this area. It is still pretty quiet." 

Founded by attorneys Andreas Koutsoudakis and Michael Iakovou, KI Legal focuses on guiding companies and businesses throughout the entire legal spectrum as it relates to their business including day-to-day operations and compliance, litigation and transactional matters.

Connect with Andreas Koutsoudakis on LinkedIn.

Connect with Michael Iakovou on LinkedIn.

This information is the most up to date news available as of the date posted. Please be advised that any information posted on the KI Legal Blog or Social Channels is being supplied for informational purposes only and is subject to change at any time. For more information, and clarity surrounding your individual organization or current situation, contact a member of the KI Legal team, or fill out a new client intake form.

The post Midtown Takes Last Place in Manhattan's Recovery Effort appeared first on KI Legal.