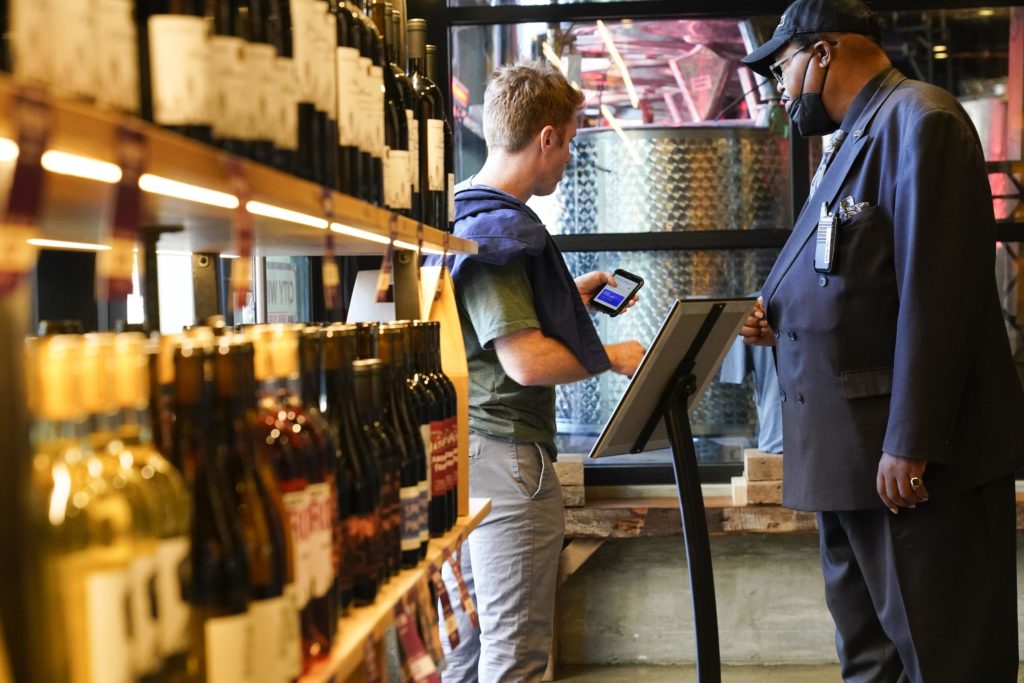 The Key to NYC Program – a proof-of-vaccination mandate the city put in place for indoor dining, entertainment, and fitness establishments – has had a tumultuous implementation. While operators of affected establishments understand the program's necessity in order to strengthen public health, the implementation and compliance procedures have put all of the weight on operators with little to no guidance. Customers have largely exhibited the same reactions, differing in their intensity. Here is an update on the latest lawsuit and noncompliance fines with regards to Key to NYC. 
Lawsuit 
Last month, a group of residents and business owners filed a lawsuit seeking to block the vaccination mandate on the basis of discrimination. They argued that the mandate "illegally discriminates on the basis of race because Black and Hispanic New Yorkers have vaccination rates below the city average and are therefore disproportionately barred from indoor commercial spaces." 
This argument is, of course, rooted in the long history of systemic discrimination of Black and Hispanic individuals in the medical sector. According to city health department data, "about 72% of New Yorkers have had at least one vaccine dose, compared with 48% of Black residents, while the total among Hispanics jumped to 63% after government outreach to the community."   
Today, however, U.S. District Judge Brian Cogan ruled that there is no racial bias in the mandate. In denying a preliminary injunction to halt the program, he wrote "any African American or Hispanic individual has a right to access a 'covered premise,' if that individual has documents showing they are vaccinated. The same is true for any other individual in New York City." In addition, Cogan rejected a host of other arguments made in the lawsuit, the two most important including: 
That the program infringes on freedom of religion, freedom of association and the right to bodily integrity;
And that the program requiring businesses to check vaccine status constitutes "involuntary servitude" in violation of the 13th Amendment to the U.S. Constitution
Many other lawsuits with regard to the mandate have been filed. On Thursday, the federal appeals court will not only hear vaccine-mandate-related challenges by health care workers from across New York state but also will hear the same from a group of teachers who argue that a vaccine requirement must include a religious exemption. The latter follows quickly in the footsteps of a recent decision by U.S. District Judge David Hurd who ruled that "state health authorities can't enforce a mandate on health care workers without such an exemption "because the issues in dispute are of exceptional importance to the health and the religious freedoms of our citizens, an appeal may very well be appropriate." 

Fines 

On the other side of the compliance spectrum is that regarding the affected establishments – who are subject to fines if found in violation of the mandate. As of today, only 14 inspected businesses out of 27,500 have been hit with fines by the city. Per the fee pricing tier, a first offense is a $1,000 fine, a second is $2,000, and each additional thereafter is $5,000. The data also reported that 6,760 businesses were warned about failing to enforce the city's mandate. The city has declined to identify any of the violators.

The release of these statistics closely follows that of a new website created by an individual by the name of Josh which lists 61 businesses that he promises "will not enforce vaccination mandates." According to Josh, "for those who are unvaccinated or don't have identification, the businesses on that website are the only places they can go out to eat with their family." In response to the outrage following the release of the website, Josh questioned "is it dangerous for these businesses to be up there? Yes, it is. And we all understand that reality. We are basically handing over a list saying, these are the businesses in New York City that are not compliant." He added "it's really not about money for most of these businesses. They're there for a fight. I don't think they worry about it. They don't want to deny anybody service for any reason." 

The city has quickly issued its response. While a city spokesman responded "we are trying not to get people sick around here," a spokesman for de Blasio stated "it's odd and disappointing that some people are crowd-sourcing ways to make New York City less safe from COVID-19. The vast majority of businesses have made a smooth transition to the Key to NYC, and we'll continue taking action against those who haven't. Thanks for the tip." 

Founded by attorneys Andreas Koutsoudakis and Michael Iakovou, KI Legal focuses on guiding companies and businesses throughout the entire legal spectrum as it relates to their business including day-to-day operations and compliance, litigation and transactional matters.

Connect with Andreas Koutsoudakis on LinkedIn.

Connect with Michael Iakovou on LinkedIn.

This information is the most up to date news available as of the date posted. Please be advised that any information posted on the KI Legal Blog or Social Channels is being supplied for informational purposes only and is subject to change at any time. For more information, and clarity surrounding your individual organization or current situation, contact a member of the KI Legal team, or fill out a new client intake form.

The post Key to NYC: Lawsuits and Fines appeared first on KI Legal.