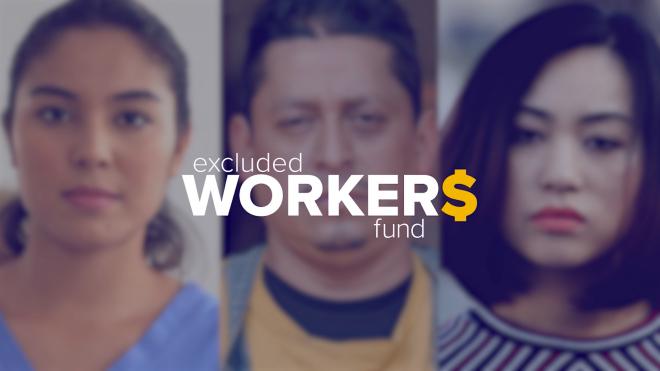 New York state's $2.1 billion Excluded Workers Fund, a relief fund aimed at undocumented workers, is reportedly almost fully used up. As mentioned in a prior post on this program, the Excluded Workers Fund provides help for individuals who have been suffering from pandemic-related effects, but are not eligible for other pandemic relief programs such as unemployment because of their immigration status. Despite the program's significance, and clear necessity, it has stopped taking new applications. 
According to recent reports, the fund has already disbursed $1.2 billion in benefits to almost 120,000 individuals who have applied for the program since it first became available during the summer. Almost all of these approved applicants reportedly received the maximum funding amount of $15,600. If you recall the qualifications, applicants must: 
Show that they were a resident of New York prior to March 2020 (and continue to be) and did not qualify for unemployment or other aid; 
Made less than $26,208 in the year before April 2021; 
And lost at least half of their weekly earnings between February 23rd, 2020 and April 1st, 2021 due to the pandemic.
The rapidity at which this fund was depleted raises serious concerns. According to the Fiscal Policy Institute, about 290,000 workers across the state could benefit from these funds, including 213,000 people in New York City alone. This proves just how important such a program is. In the words of Bianca Guerrero of the Fund Excluded Worker Coalition, "the fact that this fund has been depleted barely two months after it first opened is a testament to how badly New Yorkers need this lifeline. The Hochul administration should be commended for getting the funding out the door so quickly – but now it's time to finish the job. Thousands of applicants are still under review and awaiting adjudication. Not even all of the workers who bravely went on hunger strike for 23 days to win this fund have had their applications approved." 

Per Guerrero's data, the main reasons why eligible workers were kept out of the program were "geographic hurdles and outstanding policy issues" – most prevalent in the parts of New York where there are fewer community groups to assist with outreach and applications. In a similar vein, Queens state Senator Jessica Ramos states, "with 99% of approved applications qualifying for Tier 1 benefits, it is clear Unemployment Insurance excludes hundreds of thousands of taxpayers unfairly, and too many workers, particularly upstate, were unable to participate." Guerrero also identified that "workers around the state have struggled to obtain the necessary paperwork, especially with consulates facing months-long delays." 

By the end of October, the program is expected to have paid out over $2 billion, according to Governor Kathy Hochul's office. Hochul had already promised to expedite the program when she first took office, stating that the application approvals and payment processing applications would be her first focus. In addition, the New York State DOL also worked on outreach and education on the program, working with 75 community groups across the state. Now, however, more efforts are needed. The same state politicians who sponsored the Fund have already called for additional funding to be added, as well as an expansion of unemployment benefits. In the meantime, advocates such as Guerrero have just been trying to raise awareness. In her words, "we can't let workers get left out in the cold. Our coalition is committed to fighting for additional funding, and we look forward to working with the Governor and state legislature to ensure full, equitable access for excluded workers across the state." Kathy Hochul has also been raising awareness on the issue, most recently stating "we must ensure that immigrant communities are supported in our recovery, and I made a commitment from my first day in office to get relief to New Yorkers in need as quickly as possible" in the most recent press release on the matter.

Founded by attorneys Andreas Koutsoudakis and Michael Iakovou, KI Legal focuses on guiding companies and businesses throughout the entire legal spectrum as it relates to their business including day-to-day operations and compliance, litigation and transactional matters.

Connect with Andreas Koutsoudakis on LinkedIn.

Connect with Michael Iakovou on LinkedIn.

This information is the most up to date news available as of the date posted. Please be advised that any information posted on the KI Legal Blog or Social Channels is being supplied for informational purposes only and is subject to change at any time. For more information, and clarity surrounding your individual organization or current situation, contact a member of the KI Legal team, or fill out a new client intake form.

The post Excluded Workers Fund Update: New York State Stops Applications appeared first on KI Legal.